These kits are no longer sold, but may be installable at Little Home on the Road.  Perfect Casita has closed its online store to customers.
Casita used the Coleman Mach 8 air conditioner from mid 2013-to mid 2017. The Mach 8 is easy to spot from its very-low profile cover. It's also easy to find because it is notoriously loud. Orbital Machine Works came to the rescue with their "hush kit" which significantly reduces operating noise. The hush kit doesn't work on the newer Mach 8+ which already has improvements.
The hush kit contains 3 components: an updated fan, replacement fan grill, and low speed relay box. Depending on the year of the Mach 8, the fan might be a "B" or "D" model. If it's the older "B", replace it with the updated "D". If you already have the "D", you can buy a partial hush kit without the fan. The fan blade has the model number molded into the top so you can peek in through the cover and see which one it is.
There are a couple of good how-to-install videos on youtube, so this article will discuss what it does rather than a step-by-step install.
Here is Orbital's official install video.
And another good video with a better way to cut out the shroud and a better place to mount the relay: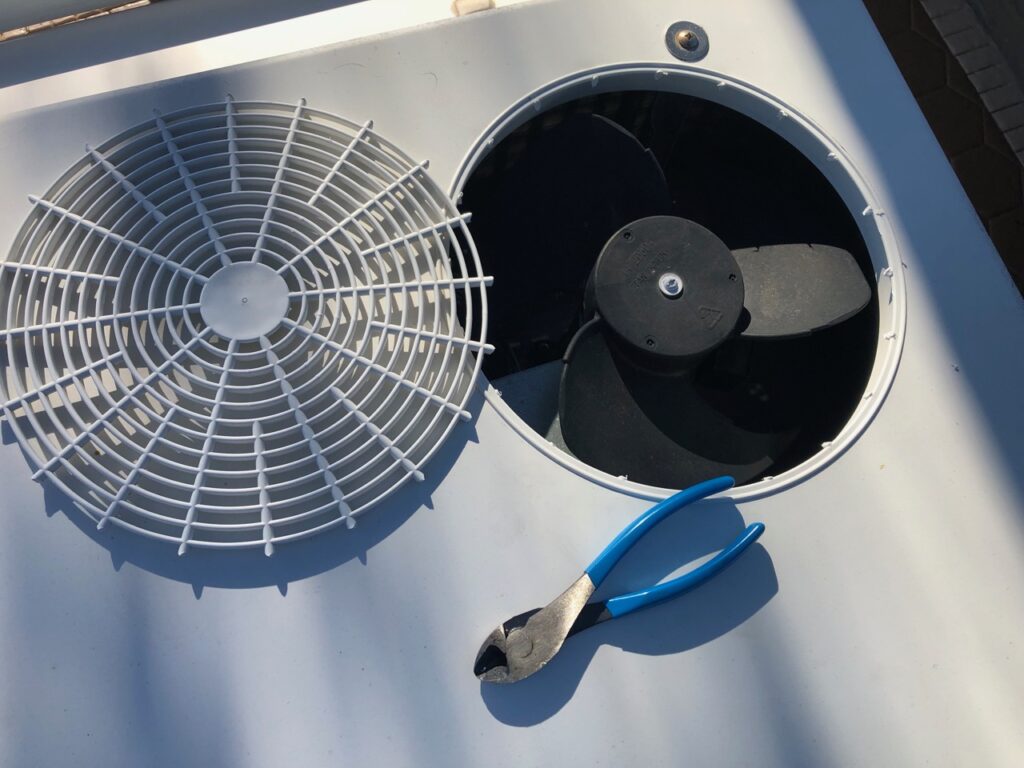 The restrictive grill is cut out of the top of the shroud and the new metal grill is bolted in place. It flows more air, reducing noise.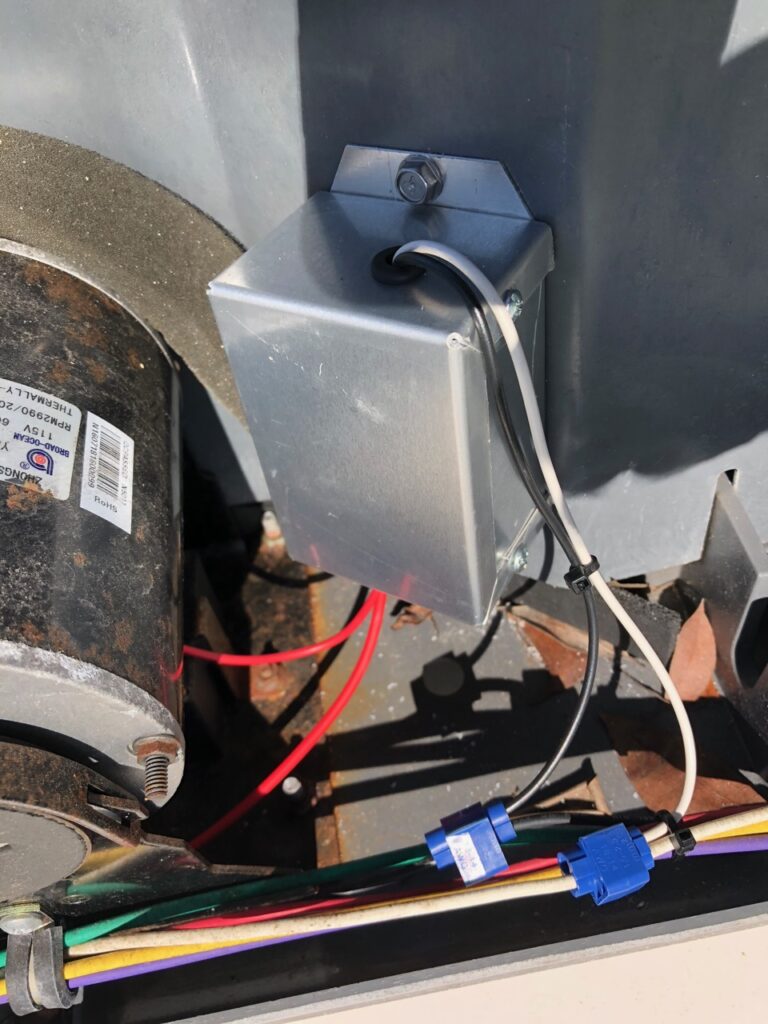 Next the relay box is mounted and wired in-line with the condenser blower motor. This allows the fan to run slower when the air conditioner is set to "cool low". Before the fan would always run at top speed, even when cooling on the "low" setting.
The box is screwed to the metal panel and the wires are spliced inline to the motor and power feeds. The instructions state to screw it to the floor pan of the A/C, but as you see from the rust, it can get wet down there. Mounting up and out of the way is a better idea.
All done!  Enjoy the peace and quiet.