Need to run your air conditioner from a generator?  Made in the USA!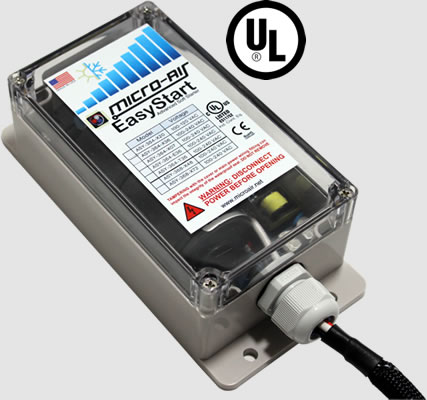 EasyStart™ allows the starting of your air conditioner on low power sources. It electronically reduces the high power start-up current needed to START your AC which is much better than just a bigger start capacitor.
Another bonus is the EasyStart reduces the start up "thump" of the compressor making for quieter operation.
EasyStart can be installed with just a wire crimper. To see the install instructions for Coleman-mach air conditioners, click HERE
Only $299 and that includes shipping and the recommended installation kit. Or you could say it's $269 plus $20 shipping and $10 for the install kit. Either way, it's $299. Email me if you have questions or would like to order: greg@theyhandycamper.com
This works on all Casita air conditioners, the Mach 1, 3, 8, 8+, and polar cubs.