We don't like carrying keys. Our house and garage have keypad locks. Our kids can use keypads too. Bauer makes an electronic keypad lock for RV's. I couldn't find anyone on the internet who installed one in a Casita. I took a chance, bought one, and it fits!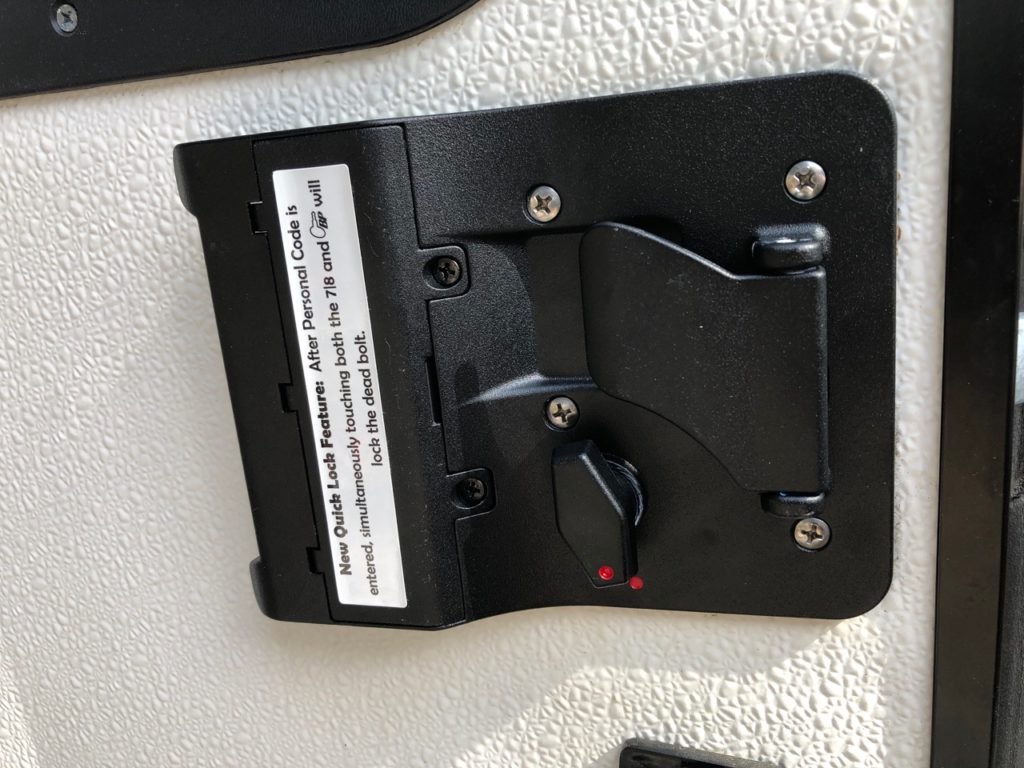 The deadbolt operates electronically with 4 "AA" batteries. You set a 4 digit code and punching it in opens the lock. Pushing the bottom 2 buttons at the same time locks the door. The keypad does beep, but I don't mind it.
I leave a key in our tow vehicle (it has a keypad too!) just in case the batteries die or it quits working. So far, so good.
To install it, remove the screws and the old lock comes apart. Then remove the 2 screws on the end of the door holding the deadbolt. Remove the old silicone sealant from the outside of the door. Next, assemble the new lock in the reverse order. The keypad has a gasket so it doesn't need to be siliconed in place like the old one.
Insert the batteries and program your custom code and you're all done.