With grand visions of boondocking off the grid for extended lengths of time, we looked for the best option to bring our Honda EU2000 generator on trips.
The Perfect Casita, also known as Orbital Machine Works, makes some great custom gear for Casitas.  We ordered their utility cabinet which is a steel box that covers the propane tanks rather than the plastic cover.  It also gives us a spot to mount the "lo pro lockdown" which is a heavy duty steel anti-theft mount for the generator. Together they make for a great solution.  The cabinet is strong enough to stand on which helps when putting on the storage cover.  When the generator isn't mounted, the platform is great for a couple of sacks of campground firewood.   I also use it to carry the trash to the dumpster on the way out of camp.  Just don't forget it's there!
When assembling, lubricate the threads on the bolts or the stainless hardware will bind up and "gall".  I had to cut off a few bolts and get replacement hardware.  As for weight, a deluxe Casita already has a tongue weight of around 400 pounds.  The extra weight of the steel cabinet, steel lock down plate, and a 50 pound generator is something to consider.
Here's a close up of the lock.   It's very secure with no way to cut it.  Don't lose the key!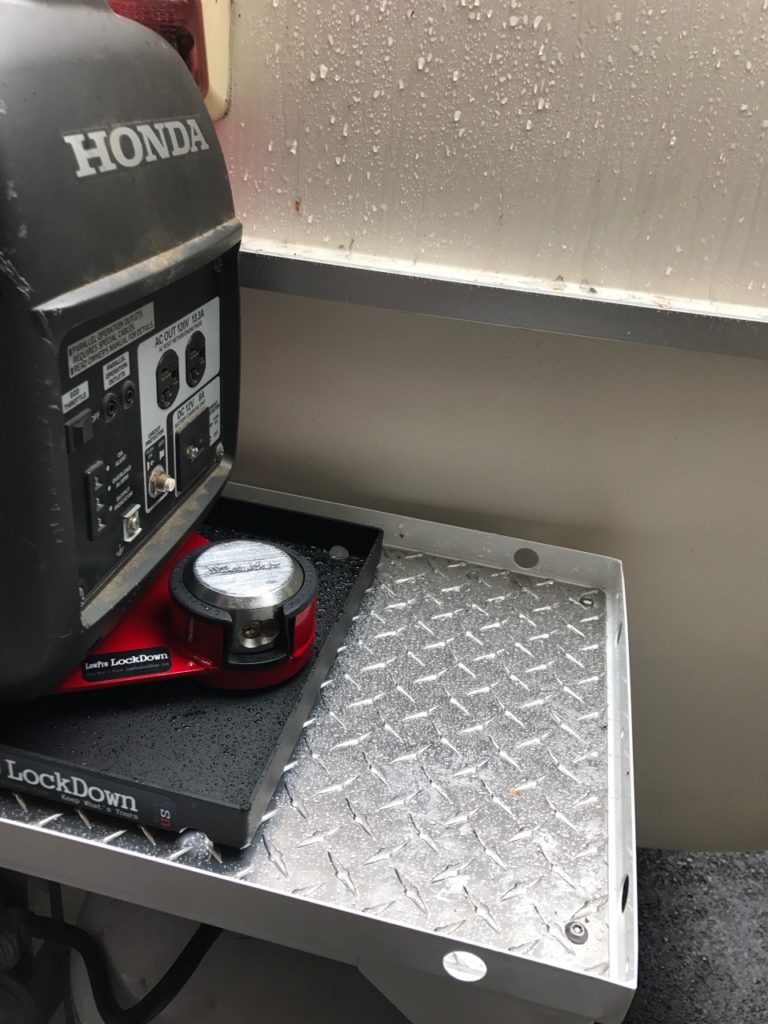 At first I didn't buy the front door, but I didn't like the open look.  I happened to be driving across country and stopped by The Perfect Casita and picked one up.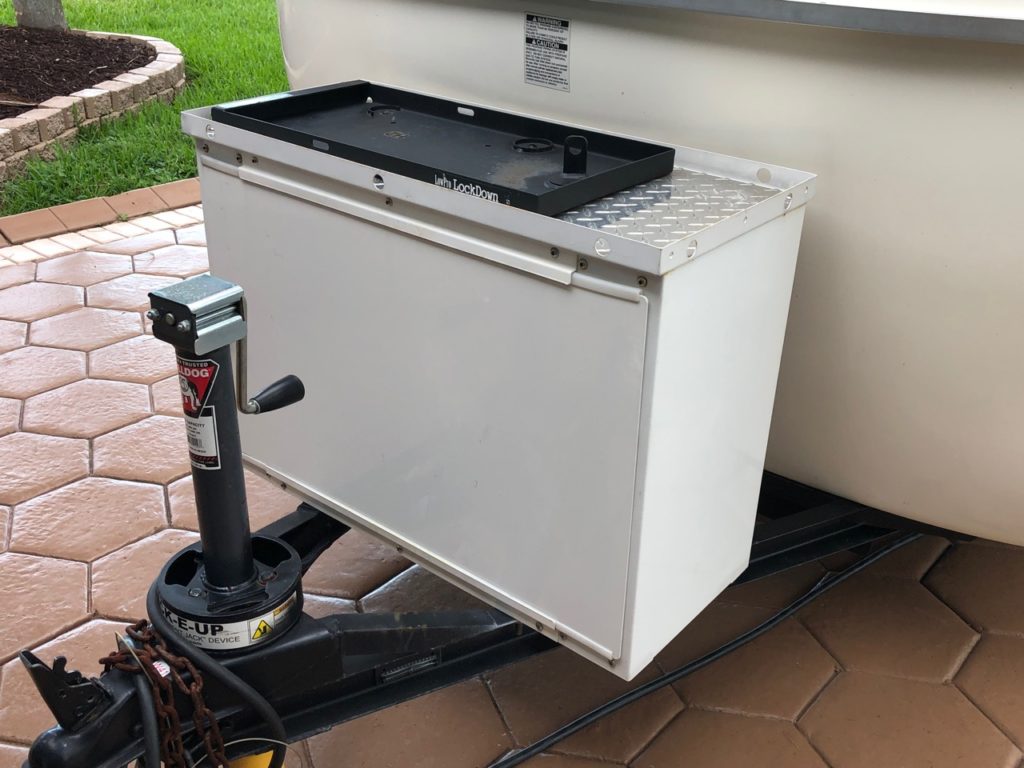 Since we've relocated to Southern Florida, nearly every campground has power for the air conditioner so the generator has been staying at home. My next project it to mount a bike rack rail to the top.