At the Florida Egg and Smore's rally, our neighbor asked me to install a neat light they had bought. It's a Heng's LED RV chandelier. Made in the USA, it has 4 strips of LEDs and really brightens up the Casita's interior. It's available in clear or frosted lenses and "cool" or "warm" LEDs. We went with "warm" for our Casita as I find the "cool" a little harsh on my eyes.
warm white/clear

cool white/frosted
I had to drill a hole in a specific spot to allow for clearance for the push button on-off switch. Next I hooked up the light switch to the fan's power wires. Be sure to tap the wires before the 3 speed fan resistor, or the light won't work right. For tapping the wires, I use yellow posi-taps (12 gauge) and a blue heat-shrink splice connector.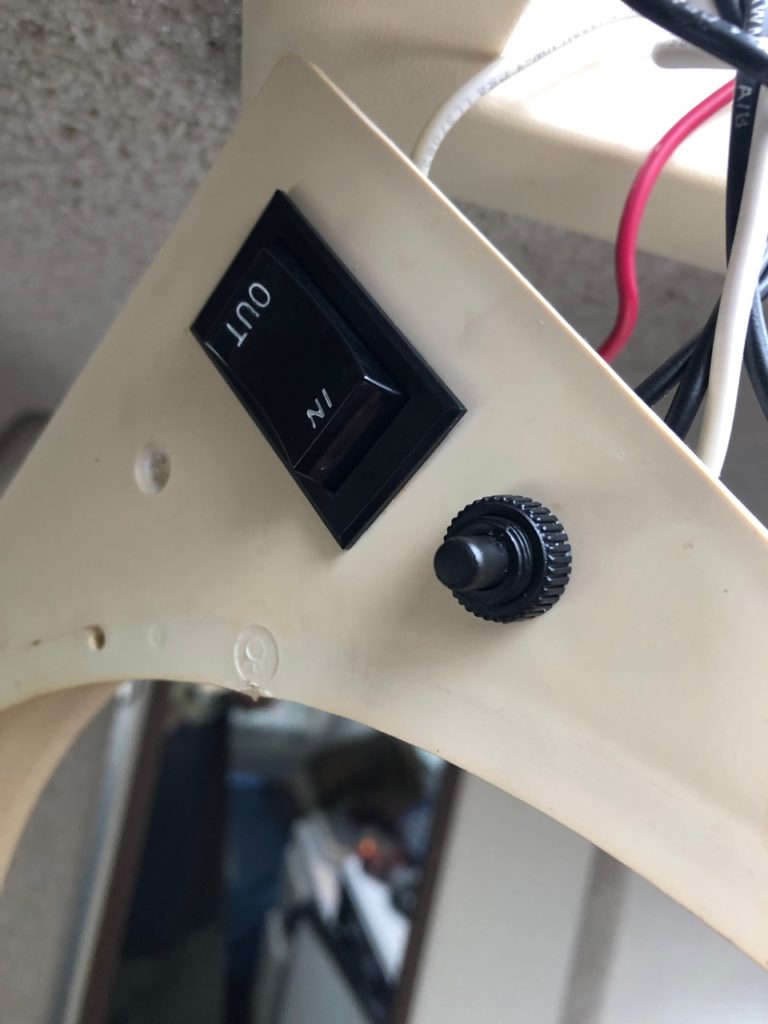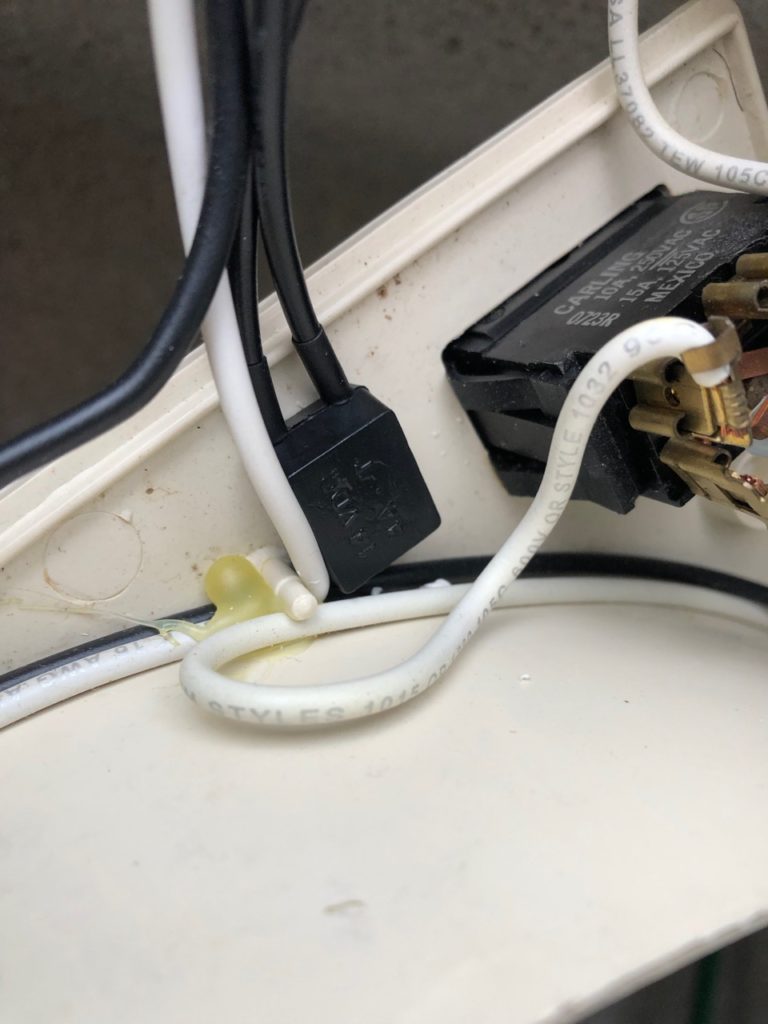 Finally, 1/2″ stainless steel screws are driven into the frame of the fan to hold it into place.