Naples has been inhabited since the stone age.  The first major settlements were the Greeks around 2000 B.C., then came the Romans around 750 B.C.  Over these 4000 years the city was continually built on top of itself, slowly burying the history as time went on.
130 feet under Naples, Italy are 2,400 year old labyrinth of tunnels, Greek-Roman aqueducts, and buried parts of the ancient city known as the "Naples Underground."  During our 3 hour tour we only saw 1% of it.  The ancient Greeks used slave labor to dig the tunnels by hand and craftsman carved blocks of stone which were hauled up to the surface to make buildings.  Other caverns were used as water sources for nearly 100 wells scattered about Naples.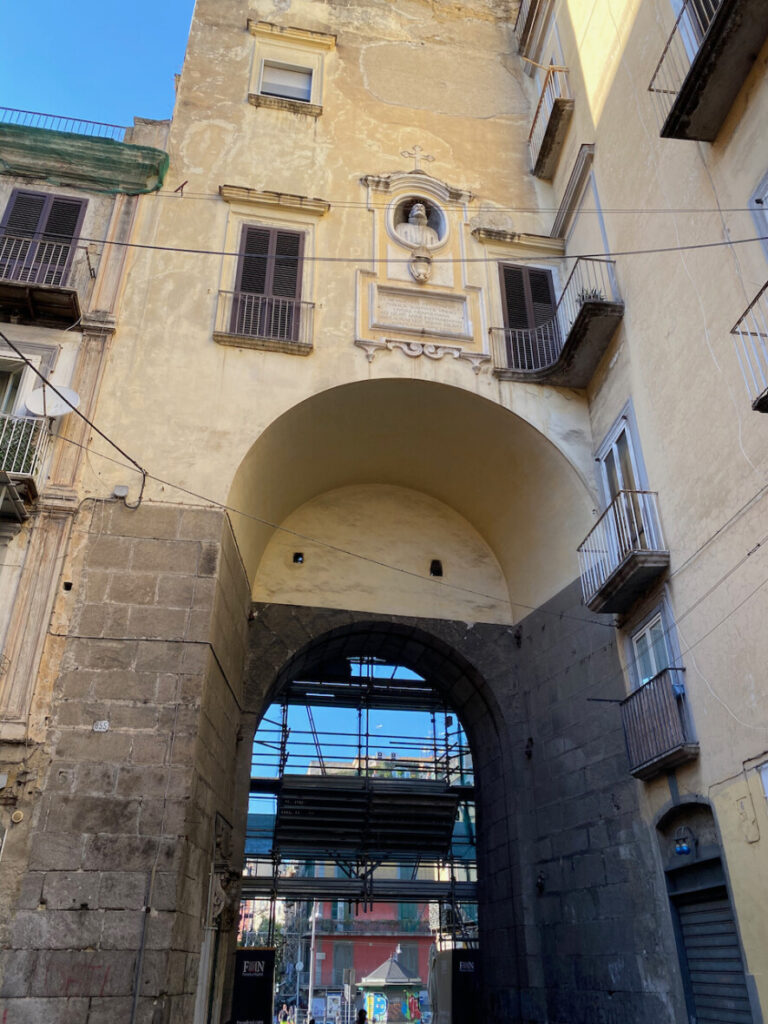 On the sides of this archway are the remains of the iron hinges for the ancient city gates.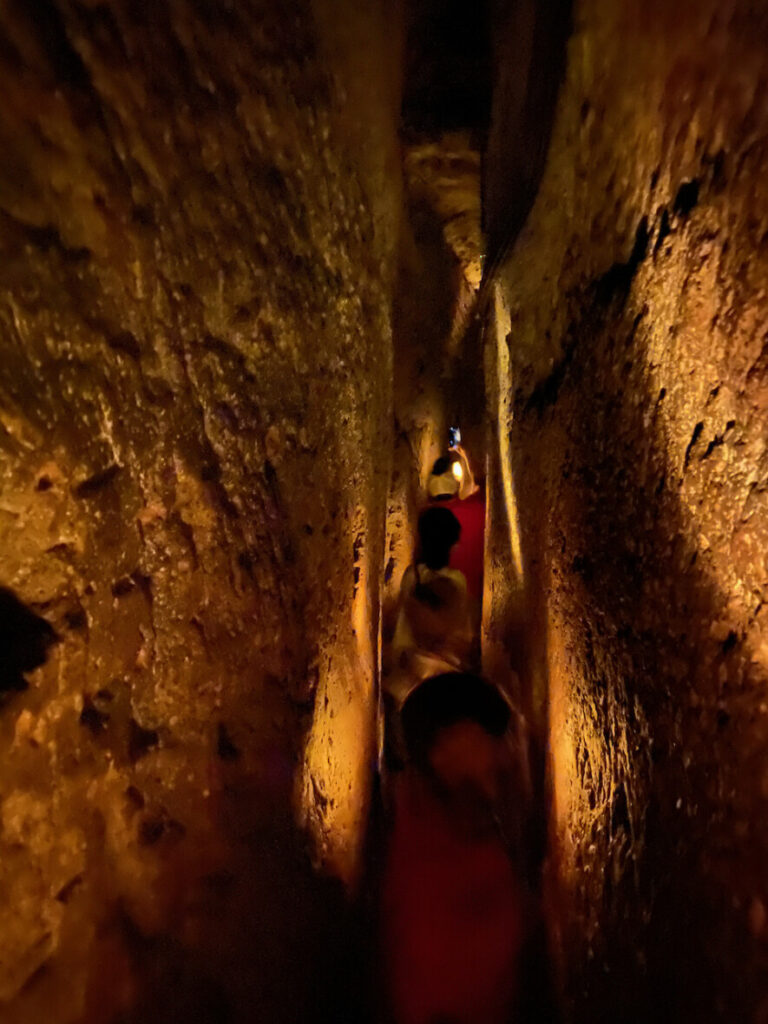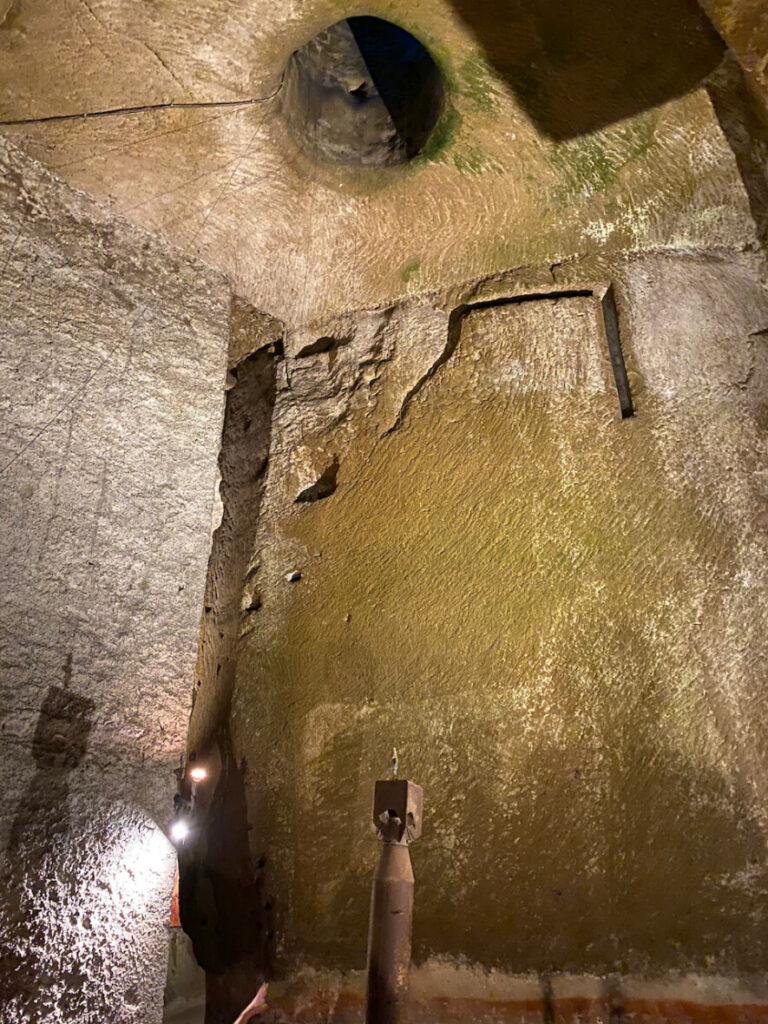 The Naples Underground chambers were used during World War II as bomb shelters. In this particular room, citizens had a fire to keep warm and allied bomber planes must have seen light from the well. As bad luck would have it, a 500 pound bomb made a direct hit down the well shaft and blew up in the shelter.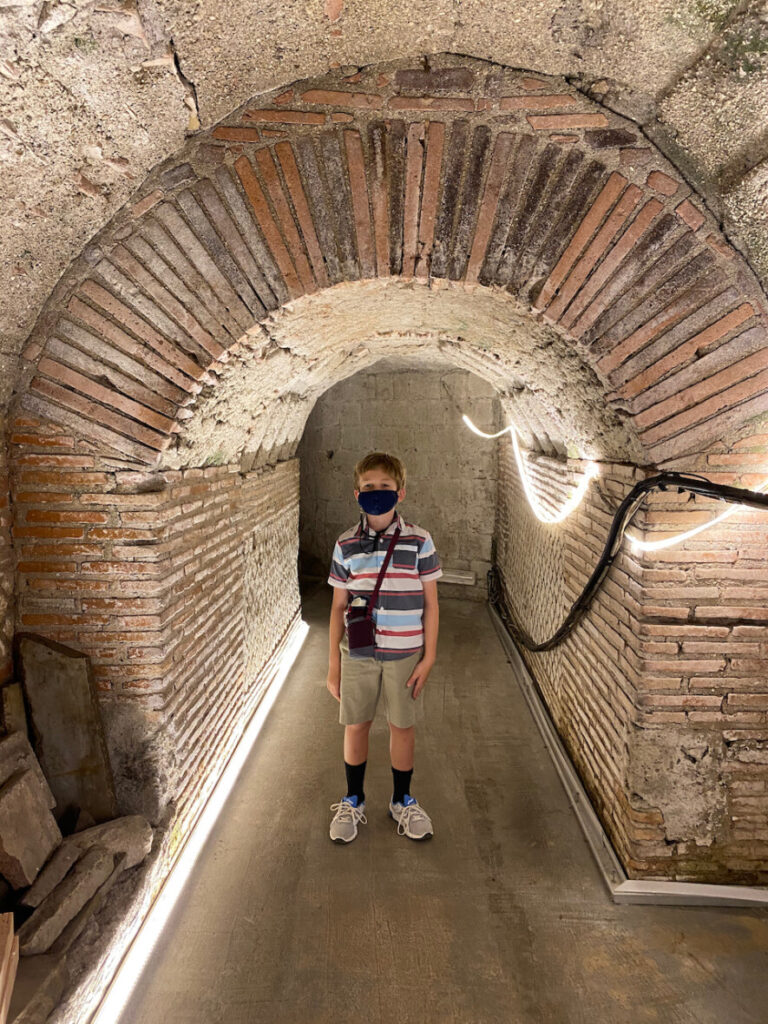 Back on the surface was another surprise.  An apartment in the 1980's was undergoing renovations when the owners noticed some odd bricks in the cellar. It turned out that their apartment part of an ancient Roman theater. In Italy, if significant historical items are found, the historic association can take your apartment and that's exactly what happened to this homeowner. The third photo above shows the "modern" apartment that is now part of the museum.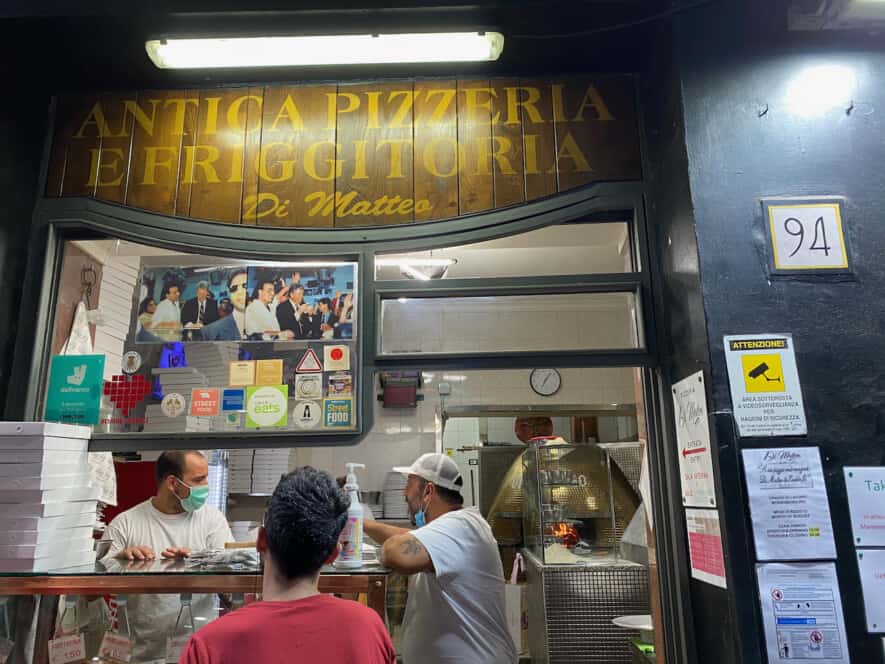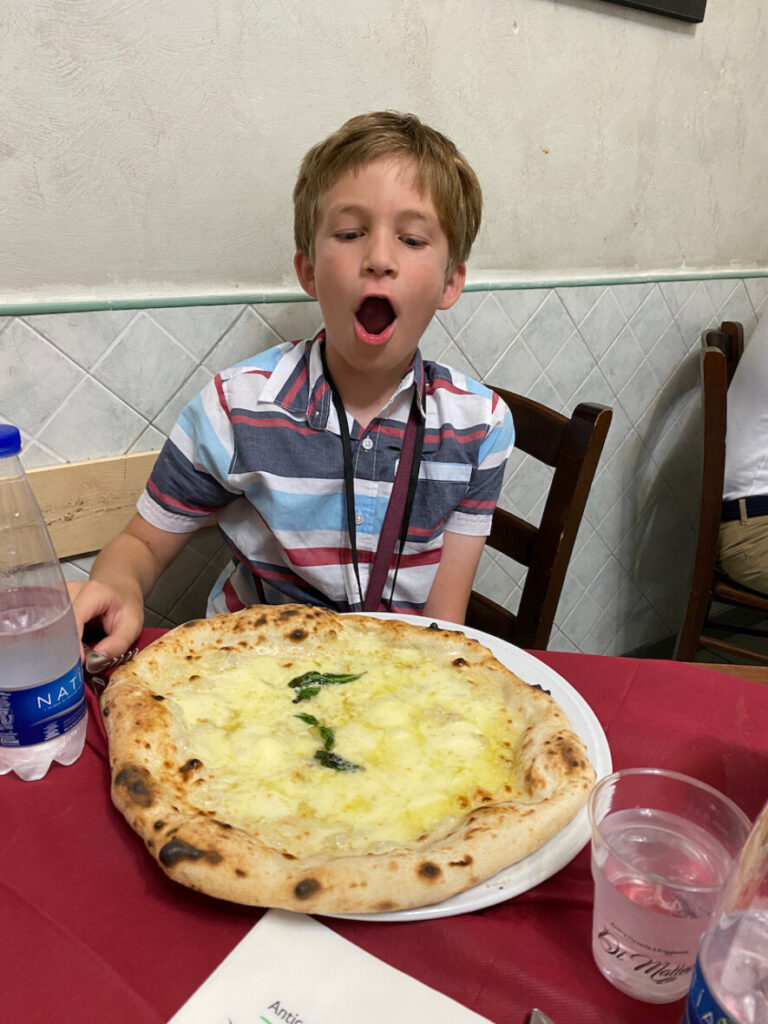 It was a great trip and we wrapped it up by having dinner at the Pizzeria di Mateo, known as the "President Clinton Pizza place".  The story goes that Pizza Fritta (Fried Pizza) was invented here when President Clinton visited back in 1994.  The pizzolo knew President Clinton loved fried foods so he decided to fry a pizza and the rest is history.  It was fantastic Neapolitan pizza. We recently saw a Food Network show highlighting Naples pizza, and this place was on the show!