We love the Florida Keys, and living 2 hours away from the middle, we go every chance we get. For the kids' school spring break, we scored a last minute opening at Curry Hammock State Park. With only 28 spots, it books up about a year in advance, but there was a cancellation and were lucky to get a reservation. The park is on Crawl Key, in the middle of Marathon Key, conveniently located near restaurants and shopping.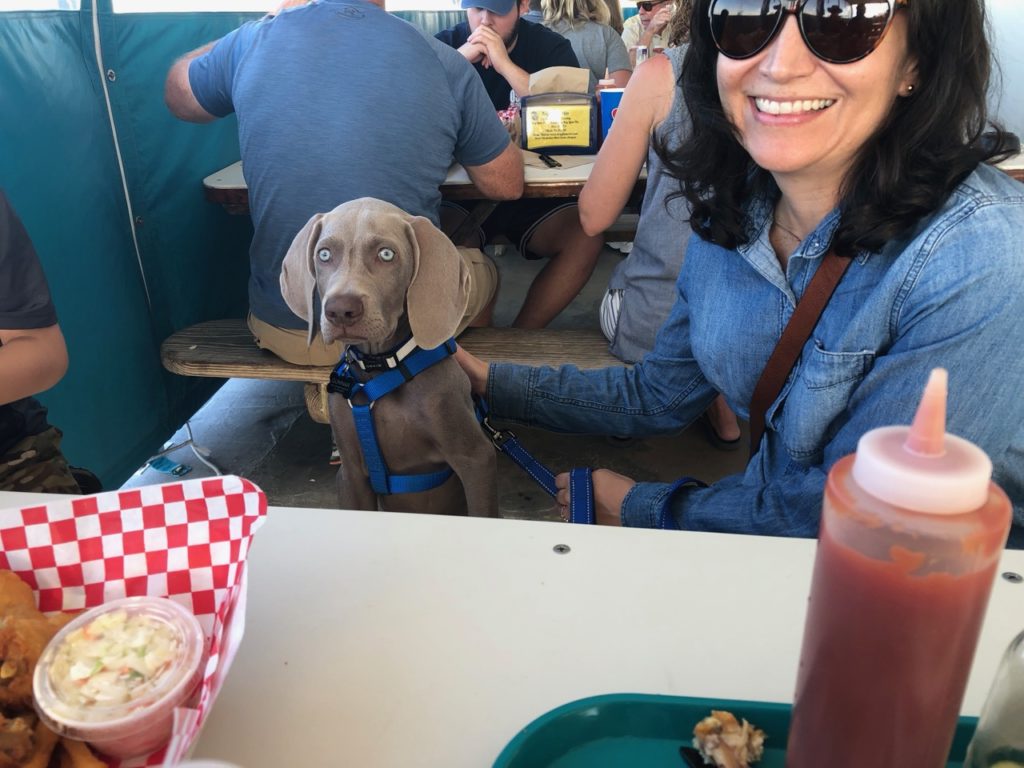 We love to eat at The Island Fish, Co. but now that we have a puppy, we found a pet friendly oceanfront seafood place that was great. The Keys Fisheries is a very casual seafood restaurant with an ordering window, picnic tables and a full bar too. They supply all the Florida Whole Foods stores with seafood from their fleet! We had the lobster rolls which were awesome.
Gunnar enjoying the beach

Walking the shallows

Getting buried
Curry Hammock is very small; however, it has 2 sandy beaches to enjoy. The larger beach is just outside the campground and open to the public. It gets crowded though. The campground has its own private beach and the water is knee deep all the way out to the seaweed line. Curry Hammock is one of the quietest campgrounds we've ever stayed in. There was an amazing amount of stars to see too.
The sites are level and had power and water, but no sewer. There's a dump station at the exit. The bathhouse is fantastic and has clean showers with lots of dressing room and hooks for gear. We took advantage of the showers to avoid filling the grey water tank too quickly.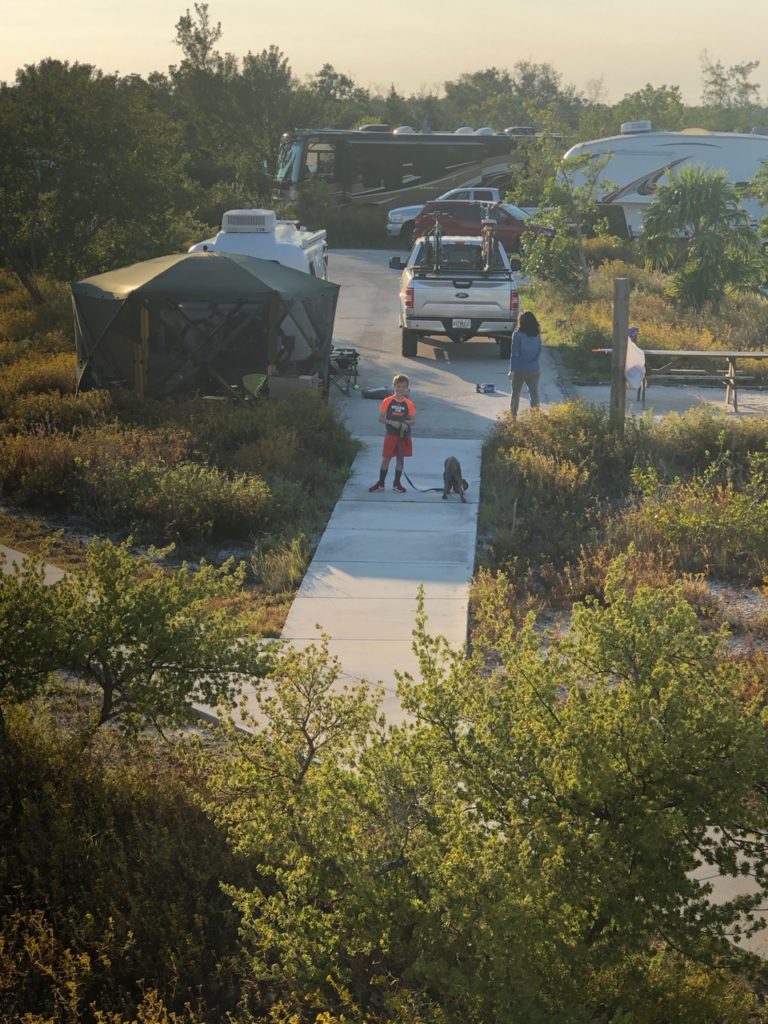 The park has bikes and kayaks available for rent. We planned to kayak around the island, but the wind picked up so we decided not to go out. When the kite surfers are out on the water, it's too windy for the kayaks! So instead, we watched a dozen kite surfers jump into the air and do tricks for the afternoon.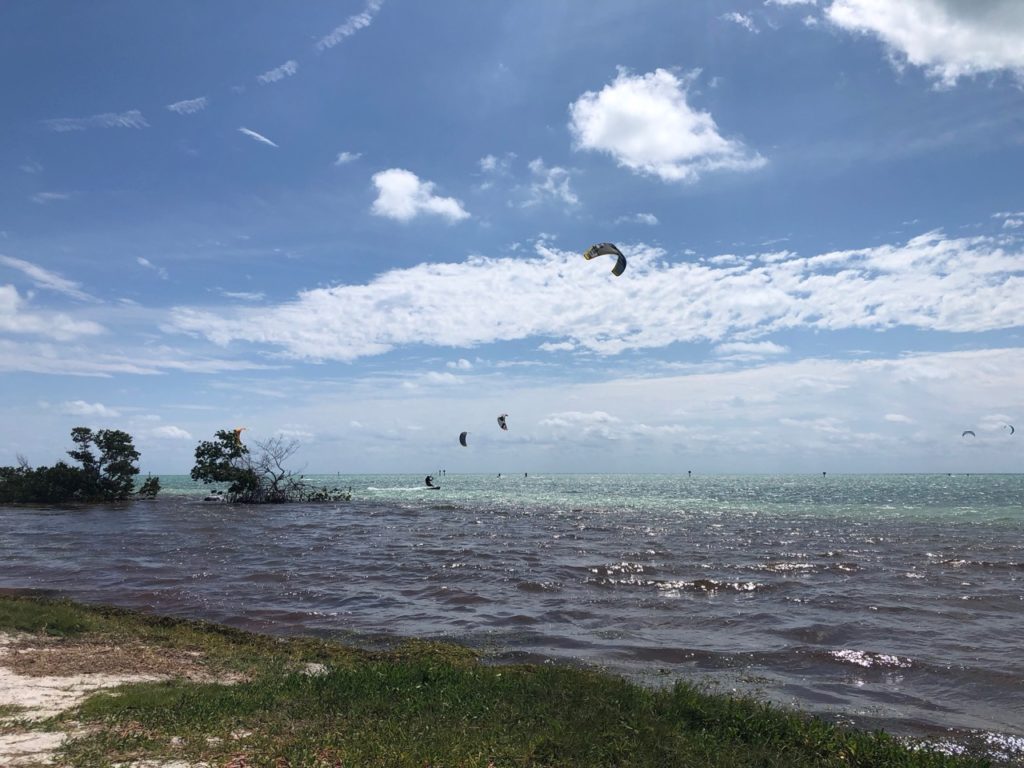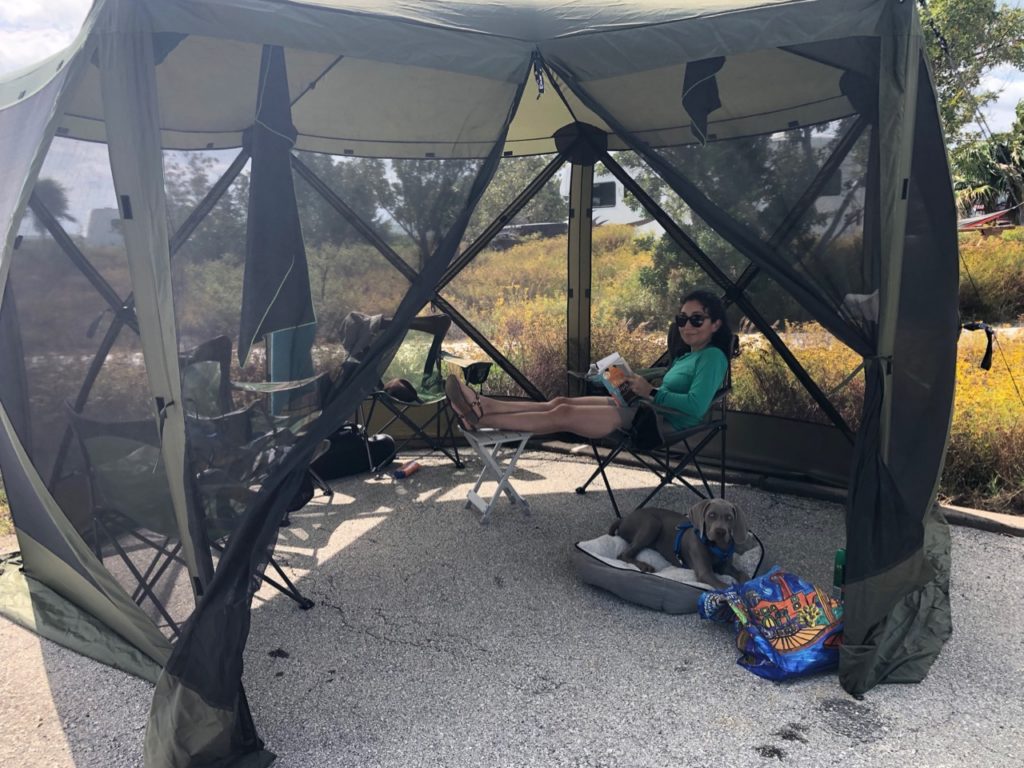 We love our "Clam" pop up screened patio and it came in handy during this trip. At dawn and dusk, the "no-see-ums" come out and they don't care about bug repellant. Luckily, the weather was cool enough to enjoy the Clam and remain bug free. We didn't have any mosquitos though.
We had a wonderful time and highly recommend the park.