The old style kitchen vent had turned yellow and looked dated.  Newer Casitas use the JR Endura vent which looks better, and has better latches to keep it closed while trailering.
Upgrade time!  After removing the old vent, the fiberglass had to be opened up, as the new one is just a shade bigger.  A cut-out tool with a roto-zip bit did the job.  You can also use a jig saw.
On my camper, the duct work intruded into the bezel of the new vent, so I used the cut out tool to notch both sides for clearance.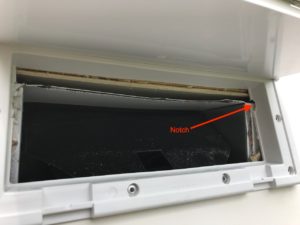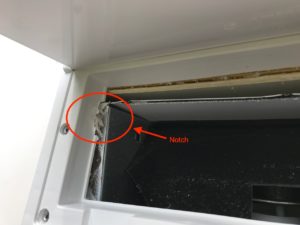 The new vent was put in, new holes were drilled, sealant caulked around opening, and I riveted the vent into place.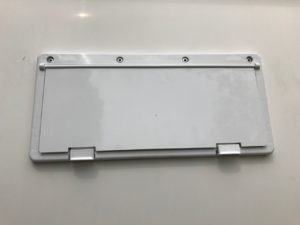 With the cover slid on, the result is a much smoother look that won't yellow in the sun.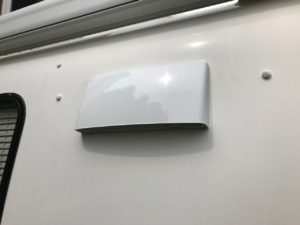 Here's the vent available on HERE amazon.