While the Casita bathroom is tiny, there is a lot of room for improvement.

Flooring
Nobody liked stepping onto the wet floor in the bathroom, and any tracked in dirt turned into a muddy mess.  We started with 4 tiles of dri-dek which is a tough rubbery plastic.  Once the tiles were snapped together, one edge needed to be trimmed with scissors to fit.  The rough surface of the tiles were a little painful to sensitive feet.  Our solution was a teak mat from "House of Teak". We tried the teak mat alone, but it slid around so I screwed rubber feet to the bottom with stainless screws which  solved the issue.
Full Width Shower Curtain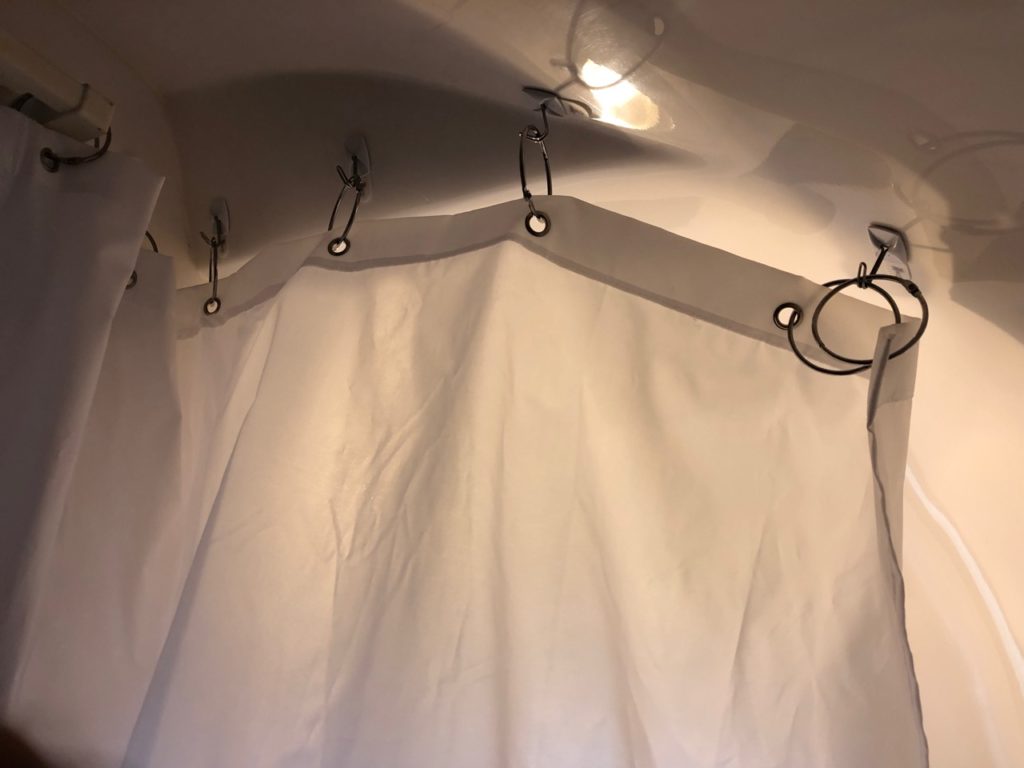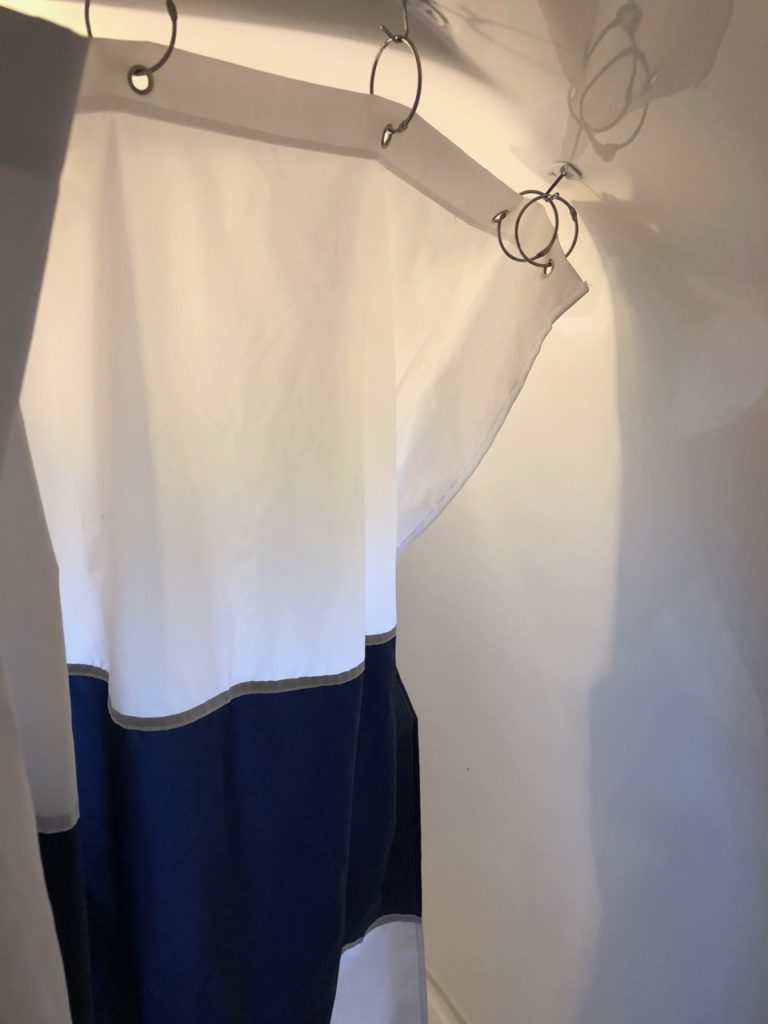 The Casita shower curtain barely covered the door and everything got wet while showering.  With some strategically placed 3M "Command" hooks, we cut-to-fit a full size shower curtain.  The toilet area and toilet paper roll stay dry.  It's a little "clingy" but we prefer the extra privacy because we leave the little window open for air flow.
Shower Head
The Oxygenics Shower head is a major upgrade yet still saves water.  Skip the optional $72 amazon installation as this screws right in place of the old one and even fits in the Casita wall bracket.
Holders:

Little House Customs (LHC) makes these awesome $10 holders out of PVC.  They snap onto the vent pipe and we use them for drying washcloths, holding a roll of TP, and holding back the shower curtain.  We also use their stick on "cubbies", you can see one above the sink.
Use a rubber band on the roll of TP while trailering otherwise all the paper will be in a pile on the floor.
Toilet Supply Shut-Off
Another LHC modification is the shut-off valve.  It's cheap insurance against a failed toilet flush valve.  If the valve fails, water will continuously run into the toilet which can result in a flooded camper.  With a quick twist of the knob, the water is cut off to the toilet.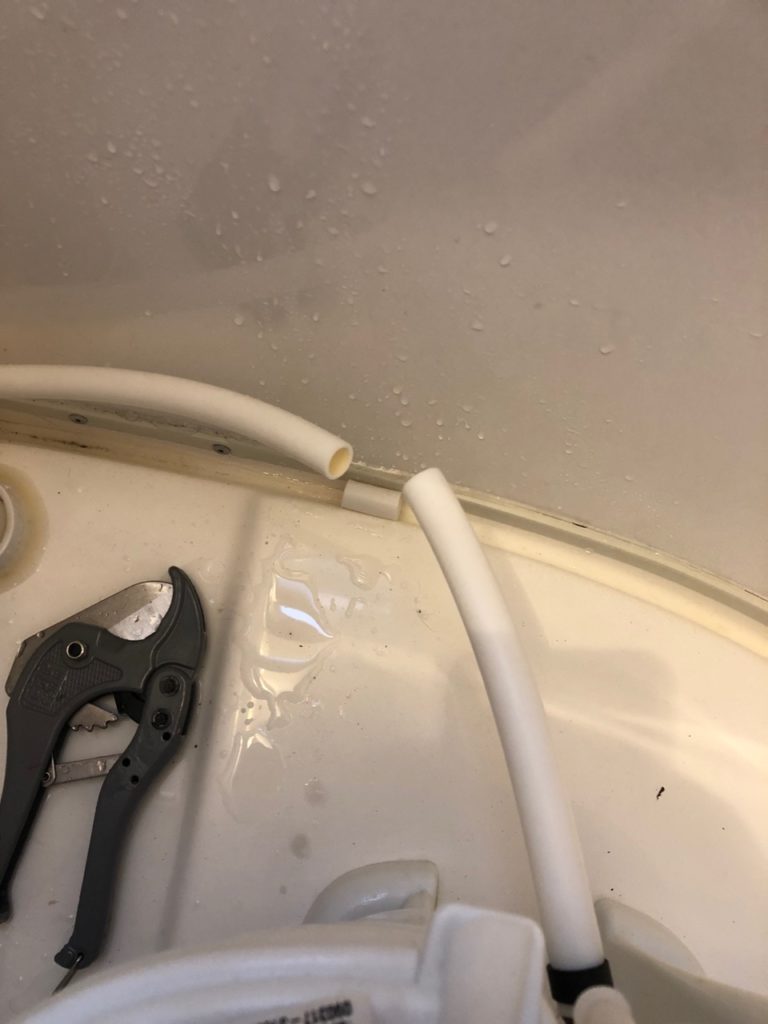 The only tool required for the job is a plastic tubing cutter.  Before cutting, turn on a faucet to make sure there's no water pressure.  Even though our Casita hadn't been hooked up to water for weeks, there was enough pressure in the line to give me a shower surprise when I cut the hose!
Cut out a 1 inch section, push the black fittings into the hose ends, then slide the ends into the shut off valve.  That's it!