Delicia returned from a 1 year deployment to Bahrain so it was awesome to have the family together again.  We settled into our new house and Southern Florida living.  We booked a trip to Markham Park which is a 30 minute drive west of Fort Lauderdale on the border of the Everglades.  In addition to the RV park, the park has miles of mountain bike trails, a radio controlled airplane field, jet ski lake, frisbee golf, shooting ranges, boat launching ramps, and a dog park (called Bark-ham).
Our spot was quite private and nestled in the trees with some valuable shade.  There was a canal behind the site and we watched and waved to a parade of boats and fisherman on their way to the everglades.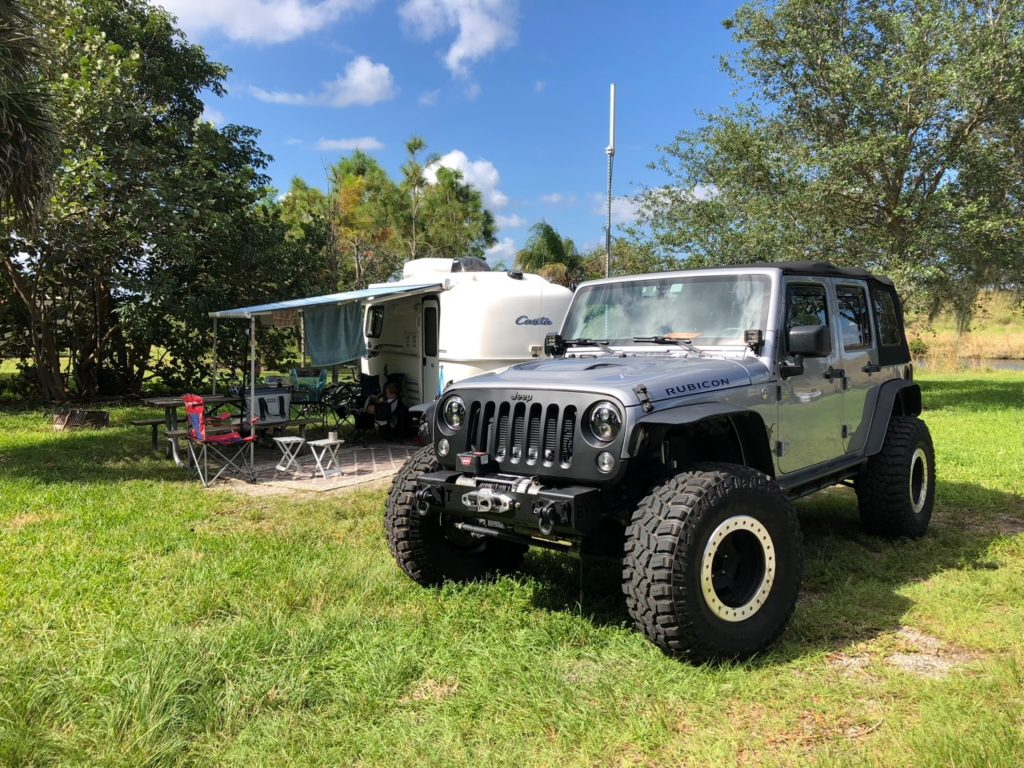 Once settled in, we realized we were pretty close to the shooting range and we had to listen to it until it closed at 5pm.  In the mean time we mounted our bikes and rode over to the mountain bike trails.  The trail complex was a serious affair requiring a paid membership so we stuck to the roads instead.  We figured out we could ride around the whole park on quiet paved roads and covered 3.5 miles.  There's a gate at the end of the road past the RV park that linked to the shooting range road and completed the loop.  We also explored the nearby levy trails which are seemingly endless.  Being a gravel surface, it was a bumpy ride, but very scenic.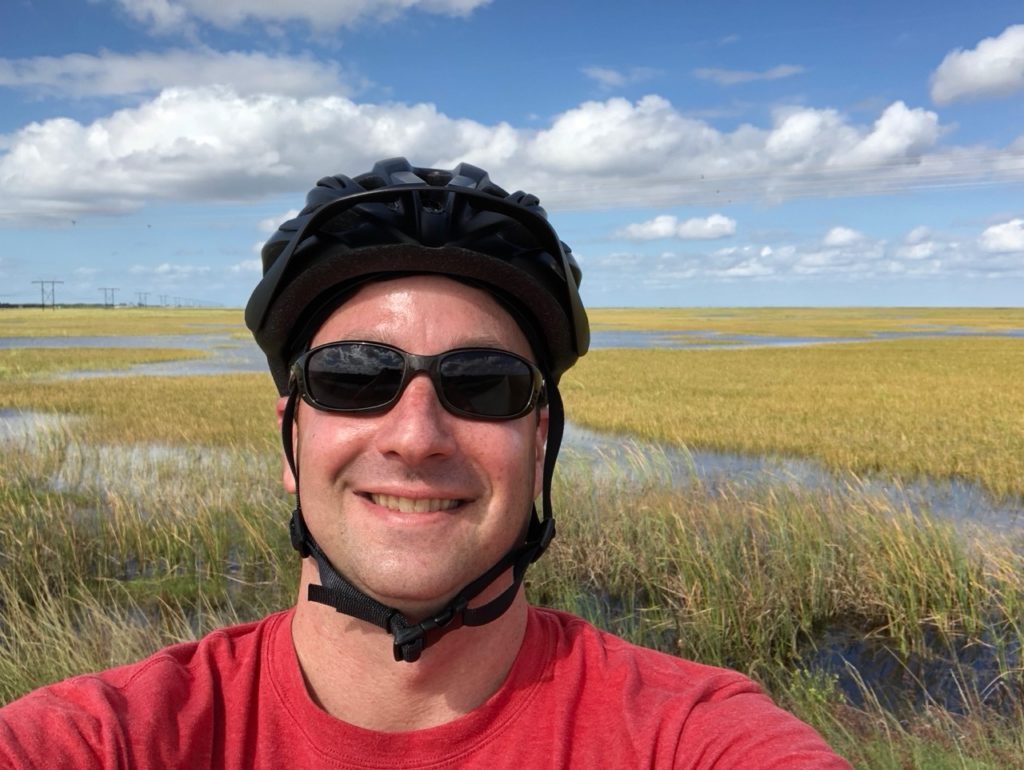 We didn't see a playground nearby, but that didn't stop the boys from climbing.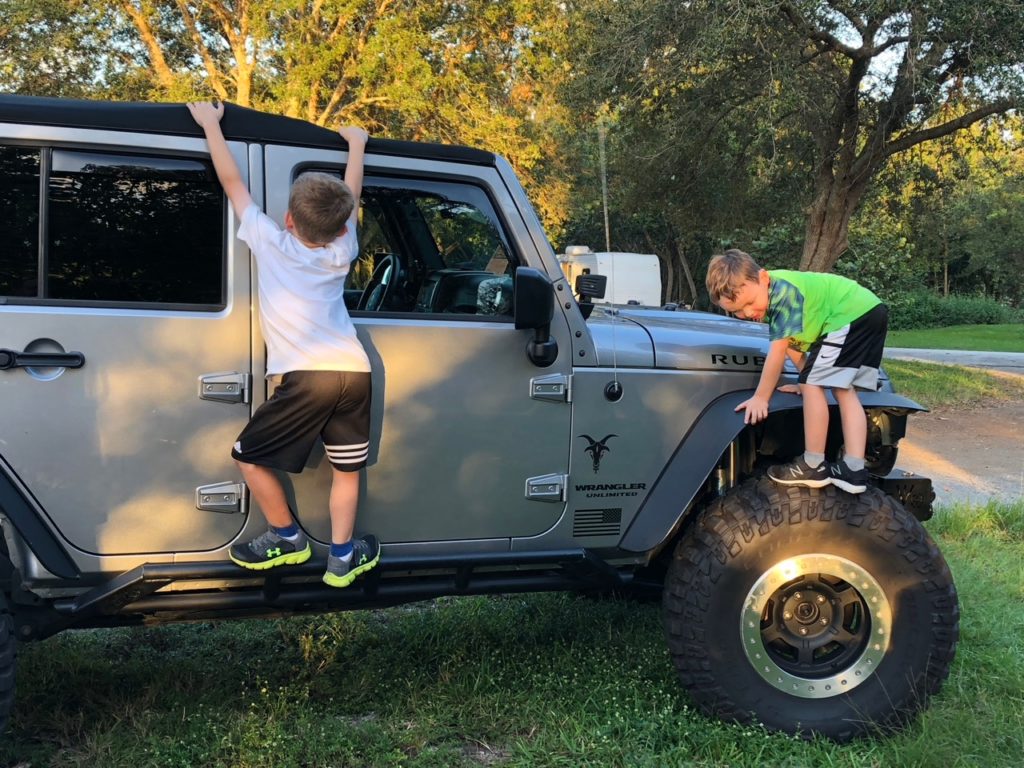 The radio control airplane field was fun to watch.  We saw drones, electric planes, aerobatic helicopters doing impossible maneuvers, and the grand finale was a gas turbine powered fighter jet that was the size of a car!  The video might take a bit to load.
We did have visitors.  The campground was literally crawling with huge Iguanas.  We heard they are not friendly so we didn't get too close and they kept their distance.
Overall it was a great first camping trip in new-to-us Florida, and we hope to do a lot more!