The Dometic fridge in the 17′ Casita has a weak plastic hinge.  It can break if it pops open in transit, is overloaded, or by leaning on it while open.  Replacing the hinge required a costly new door from Dometic until Little House Customs came to the rescue with a stainless steel reinforcement plate that will help prevent the hinge from breaking.  It will also fix a broken hinge.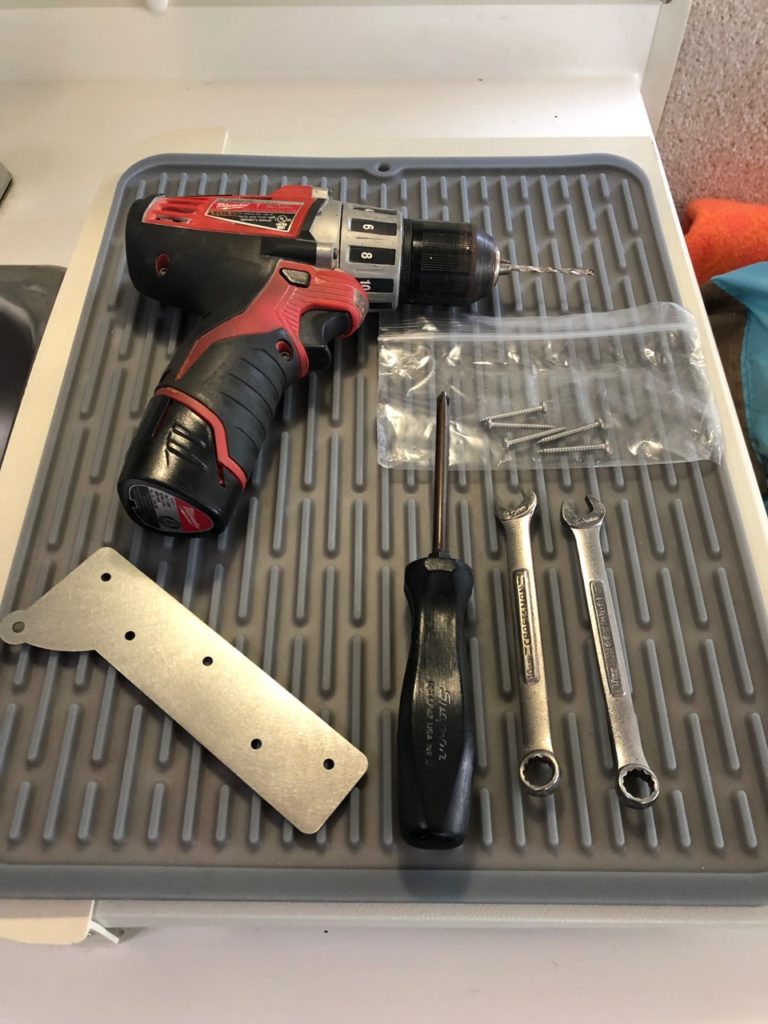 For this project I needed a drill with 7/64″ bit (3/16″ will work in a pinch), phillips screwdriver, and a pair of 10mm wrenches.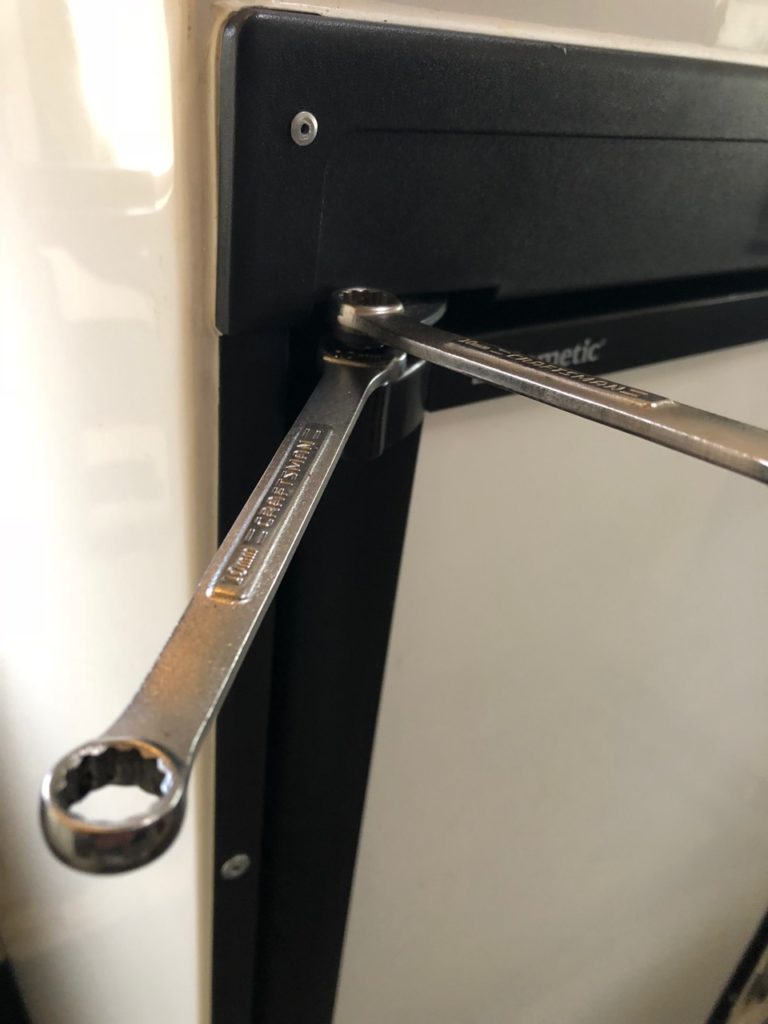 The plastic trim cap on top of the hinge needed to be pried off, I used an old knife.  Working with the 10mm wrenches, the lower is used to loosen the nut 1/4 turn, then the top one is used to unscrew the hinge pin and remove it.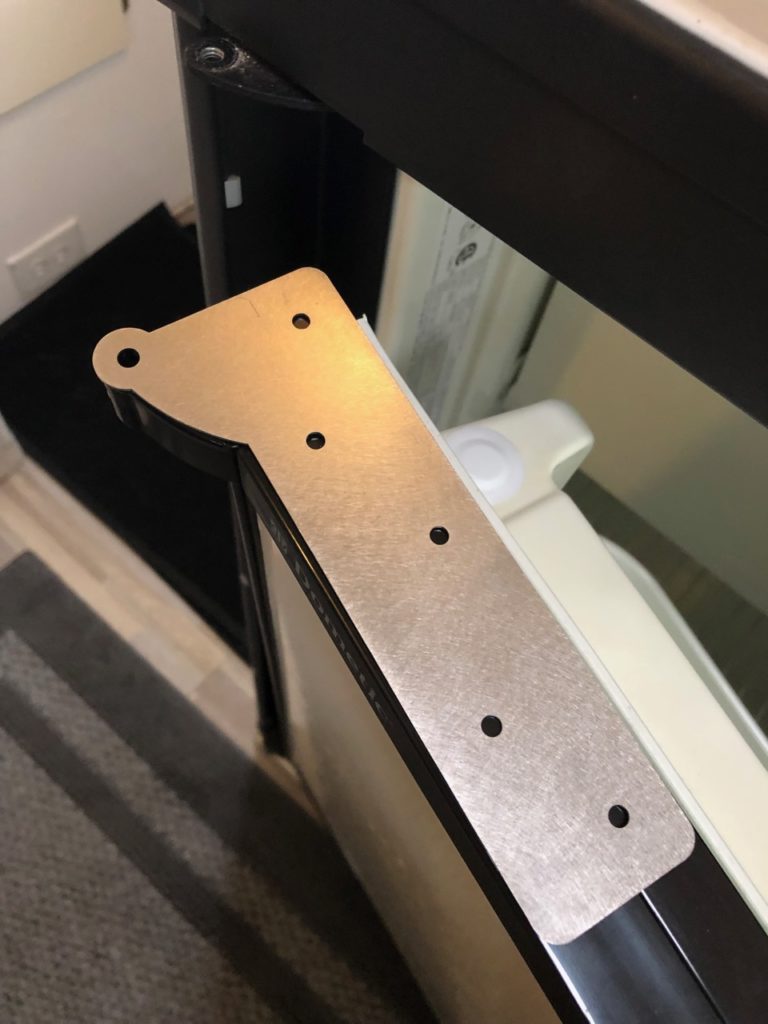 Here I opened the fridge, being careful to not let it drop or flop, and laid the reinforcing plate on top of the door.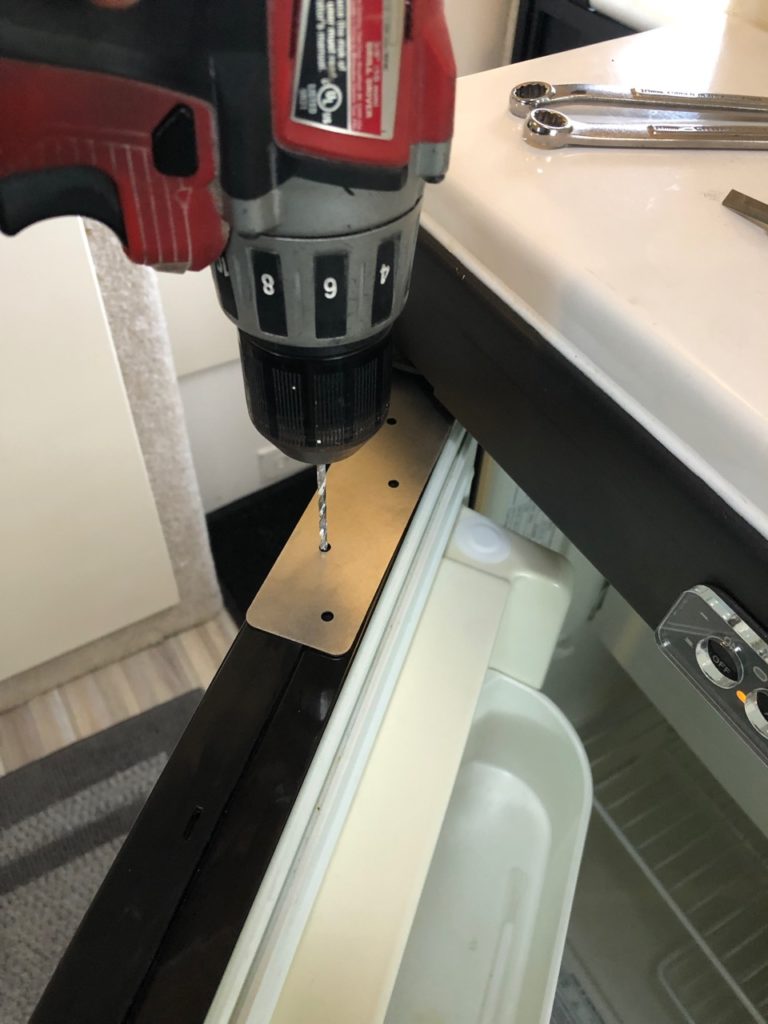 With the plate laying on the door frame, I re-installed the hinge pin, nut, and cover cap.  The holes only need to be about an inch deep.  Remember to keep the bottom nut from turning with a wrench until the hinge pin is snug.  Then tighten up the lower nut.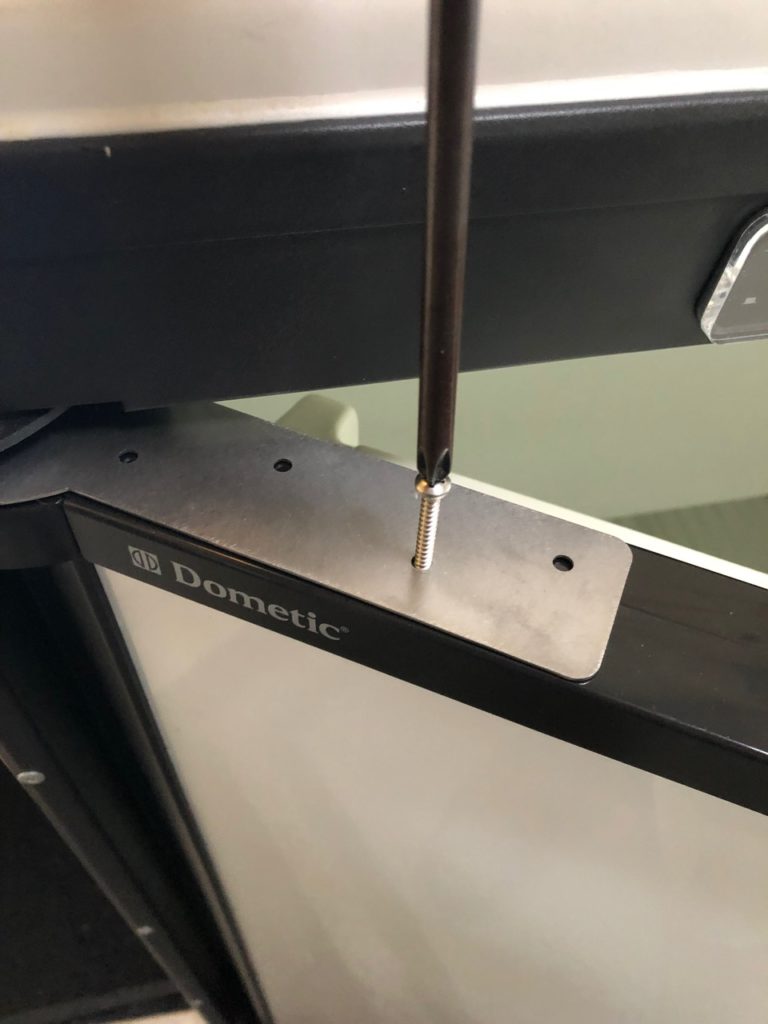 I drilled just one hole before inserting a screw by hand before going onto the next hole.  If you drill them at all at once, they might not line up.  It's soft plastic, so no power tools or the screws can strip out.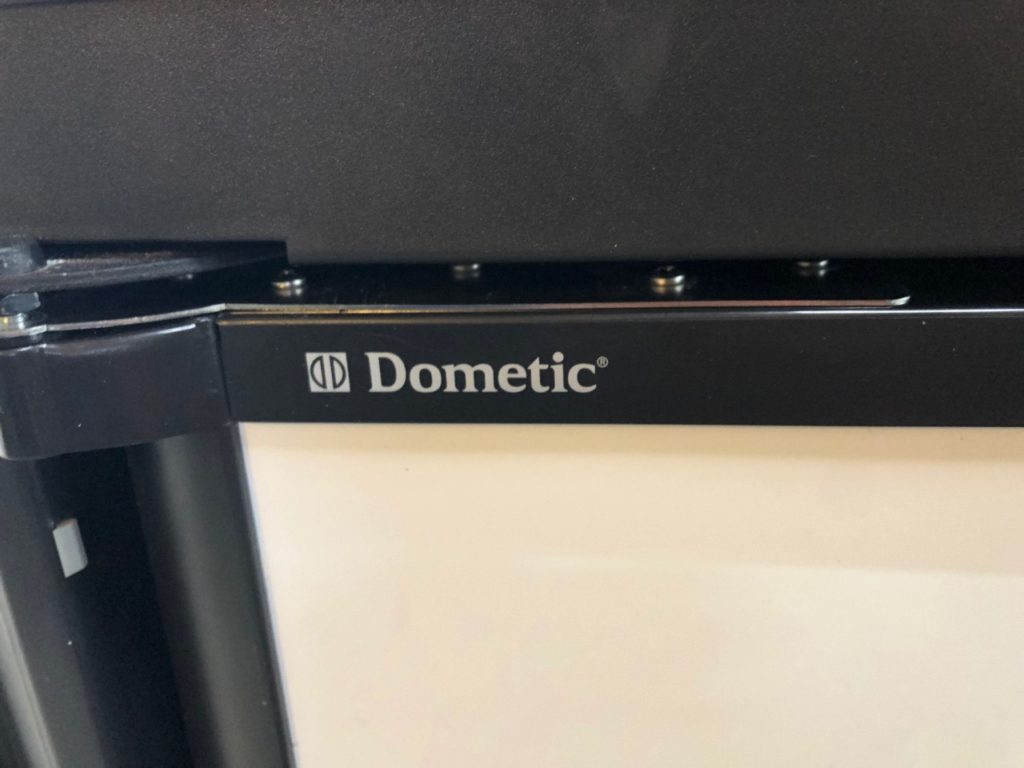 Installation complete.  With the door closed you can barely see it.