We mostly cook outside, but here are some small improvements that make our Casita kitchen a better place to work. The vent range and sink light were upgraded to LED. By adding a magnetic paper towel holder to the side of the range hood, there's now room for full size pots in the upper cabinet. Mounted on the wall is a plastic spice rack from Little House Customs (LHC).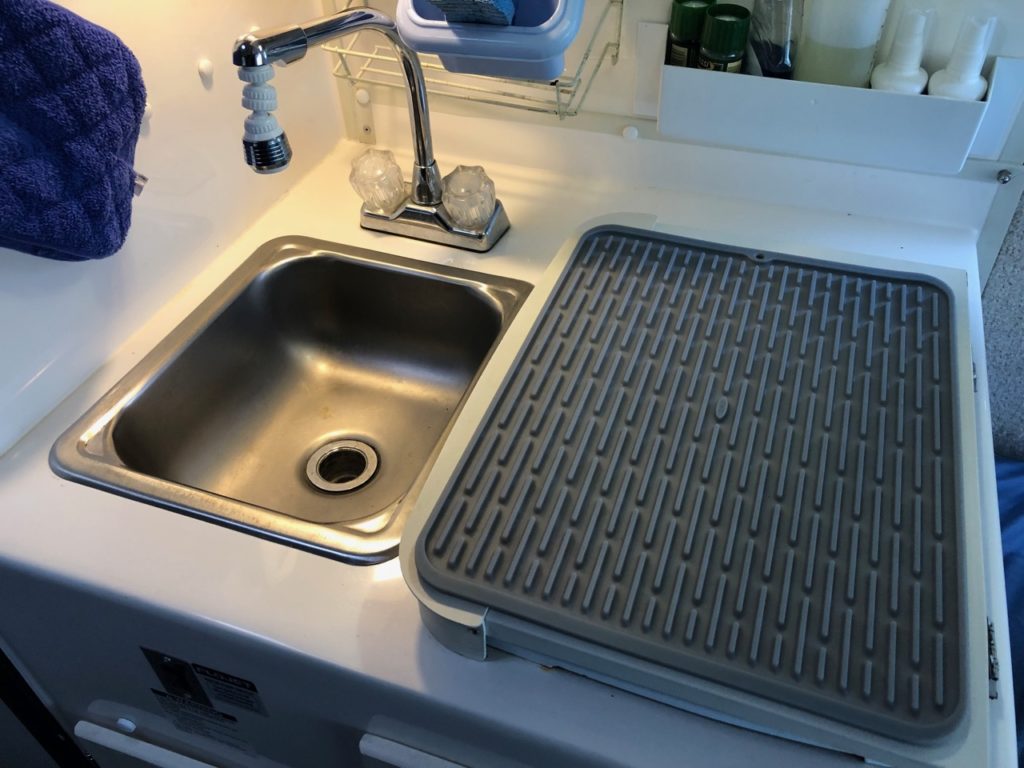 With the stove cover down, an OXO silicone drain mat is perfect for drying pots and drink ware. A Little House Customs high rise faucet and swivel aerator increase the functionality of the sink. On the wall is a 3M Command hook for pot holders.

Button Guard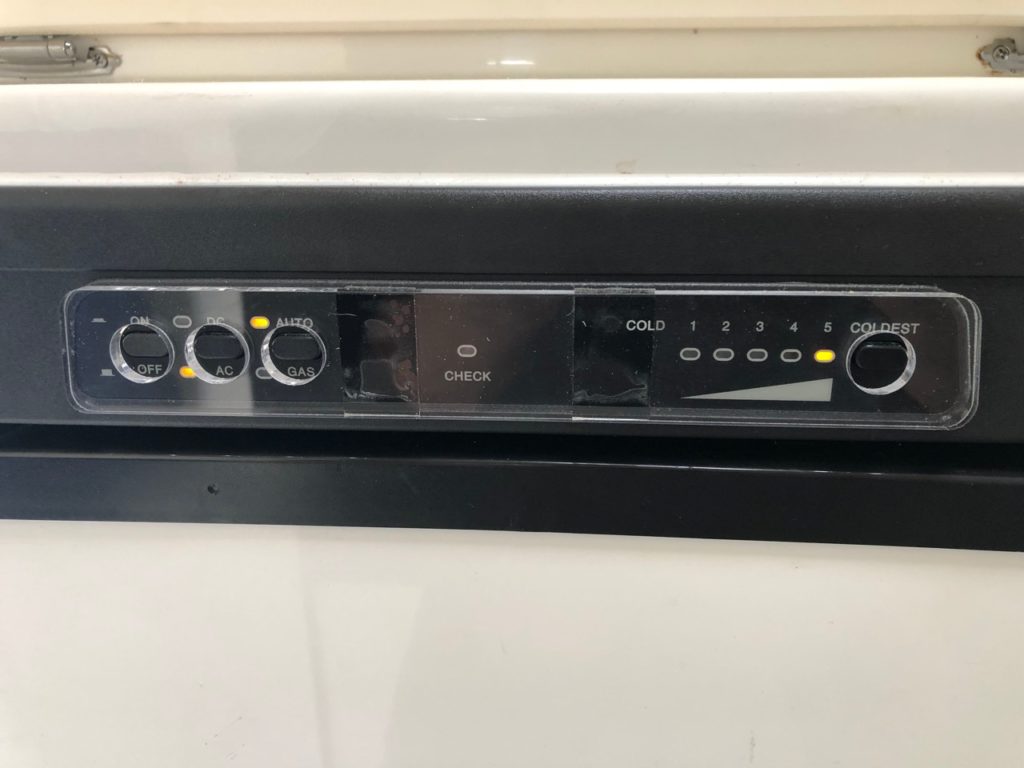 On our first camping trip, one of the kids must have bumped off the power to the refrigerator and we woke up to warm food. To prevent it from happening again, I installed a refrigerator button guard from LHC. It's a piece of clear plastic that sticks to the fridge so the buttons can't easily be bumped. This was our first mod.
Fridge Hinge Reinforcement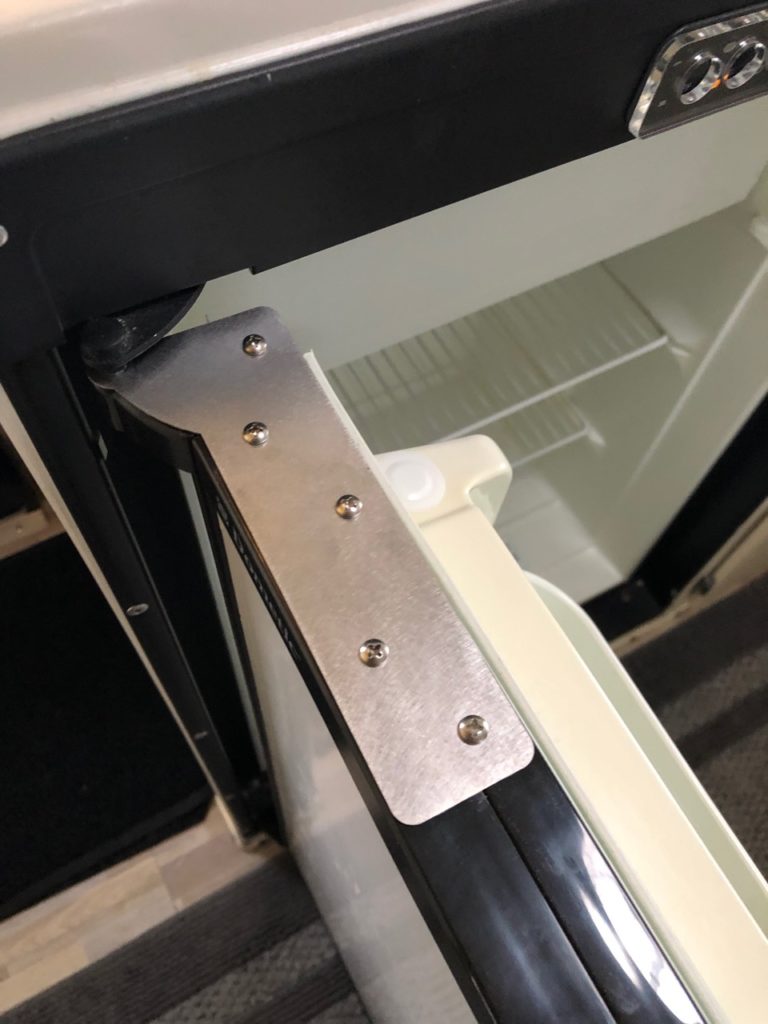 This stainless steel plate from LHC reinforces the weak plastic hinge on the Dometic fridge. It can also repair a broken plastic hinge. The install article is here: Fridge hinge reinforcement
Kitchen Vent Refresh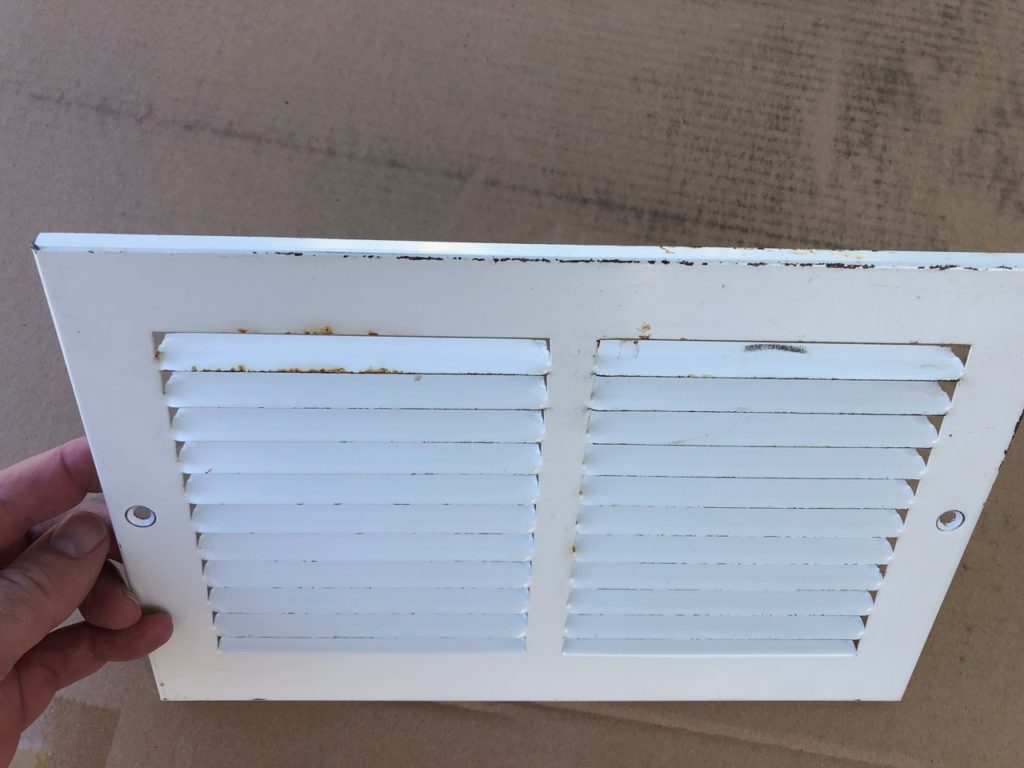 The furnace vent was showing it's age so I drilled out the rivets (3/16″ bit) and painted it with the same Rustoleum "Heirloom White" that we used on the cabinet doors. It looks great.