Having a 12 volt USB port gives us more charging options. We can charge devices on battery (no hookups or AC power). The lone 12v outlet for the TV wasn't enough so I added a dual USB charging port.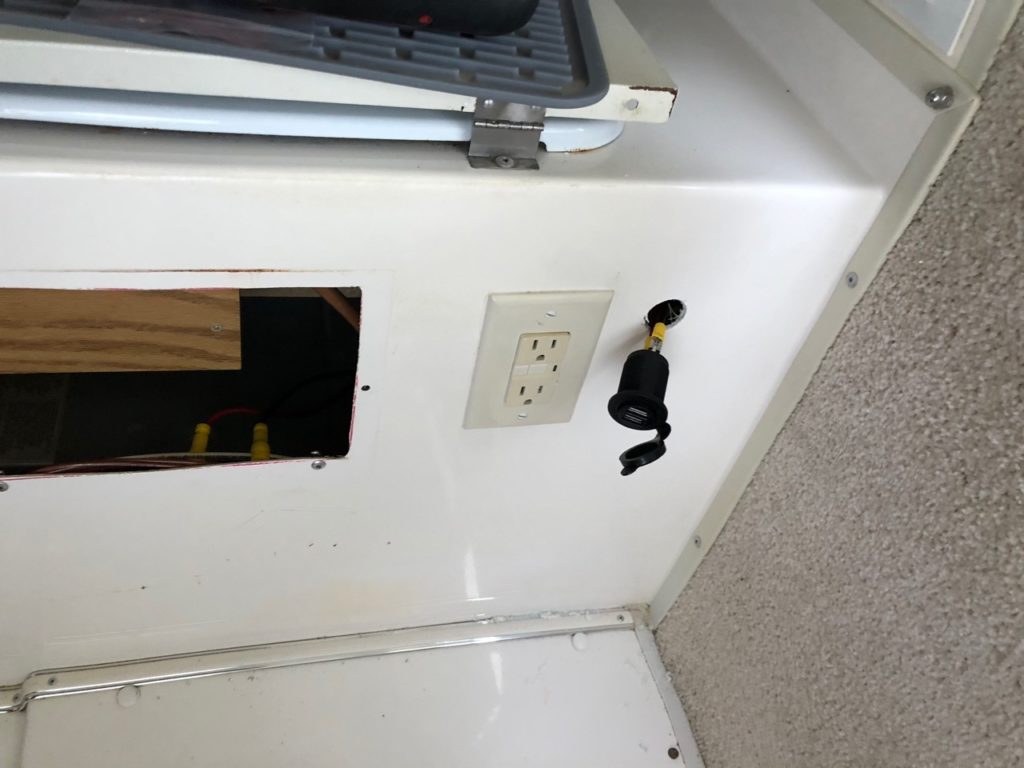 To access the area I mounted it, the furnace grate was removed by drilling the 2 rivets out. The charger is a Seadog marine version for boats. With dual 2.1amp ports it can charge tablets and phones. It needs a 1 1/8″ hole to fit.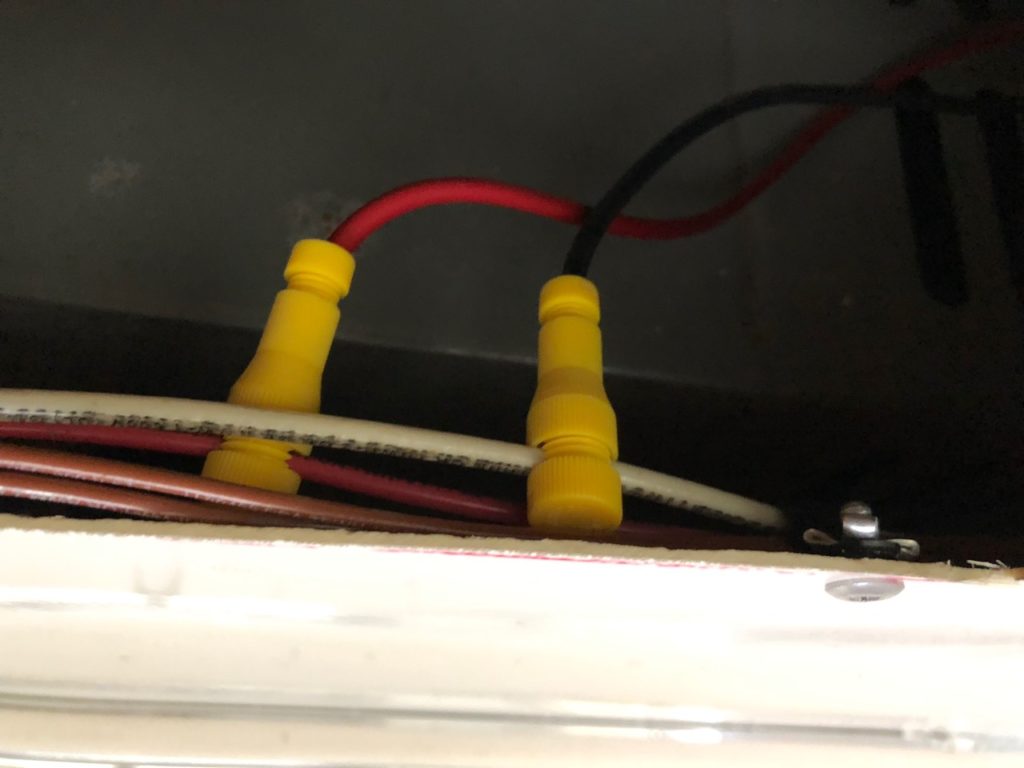 For power I tapped into the furnace 12 volt wires.  The wires coming from the furnace are red positive and yellow negative. Casita splices them into different color wires. On ours the white is the negative and red is the positive.  For the splices, I used "posi-taps" which are more secure than the crimp on splices.   They're also re-useable.