Casita's have a design flaw in that if the door opens too far, it will hit the aluminum "belly band".  Our door already came broken courtesy of the previous owner.  It doesn't take much, such as leaving the door slightly open, and the wind can catch it and break the fiberglass.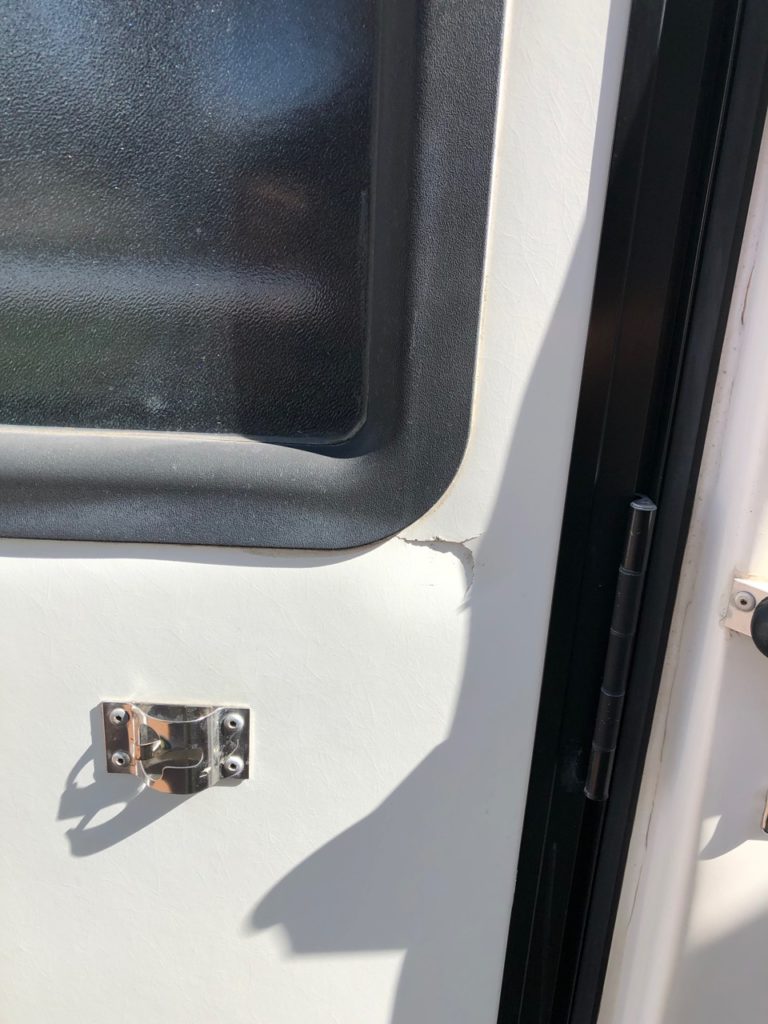 This repair idea comes courtesy of the Casita  forum member "Euphoria".  He did this modification as a prevention to a broken door.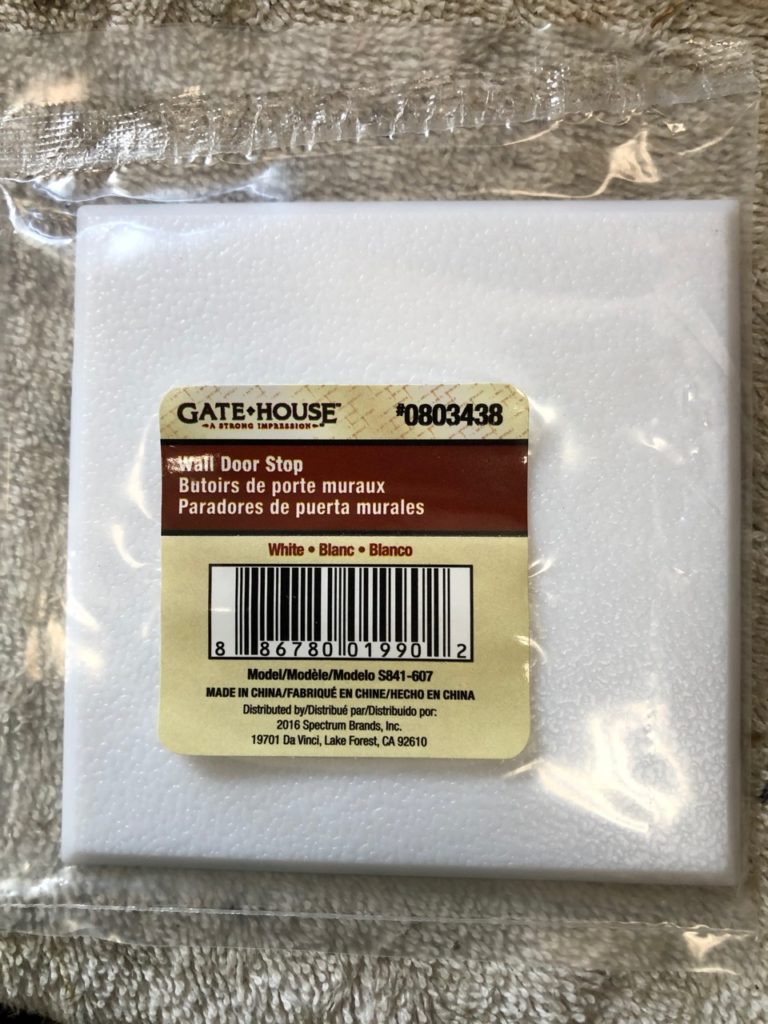 The parts are from Lowe's and cost about $6 total.  You need a 4″ plastic wall stop, and a dome bumper.  I held the 4″ door stop to the door and traced an arc with a pencil to match the window.  I used a band saw, but any type of jig saw will get the job done.  It's optional to bevel the round cut out to match the rest of the door stop.  The back of the stop already has double stick foam backing.  I put a bead of Geocel RV caulk around the edge to seal it from the elements since my door is already broken.
My rubber door stop is on the belly band, but it can also go on the wall stop itself.  Either way works, it's personal preference.