While the Casita bathroom is tiny, there is a lot of room for improvement.

Flooring
Nobody liked stepping onto the wet floor in the bathroom, and any tracked in dirt turned into a muddy mess. We started with 4 tiles of dri-dek which is a tough rubbery plastic. Once the tiles were snapped together, one edge needed to be trimmed with scissors to fit. The rough surface of the tiles were a little painful to sensitive feet. Our solution was a teak mat from "House of Teak". We tried the teak mat alone, but it slid around so I screwed rubber feet to the bottom with stainless screws which solved the issue.
Full Width Shower Curtain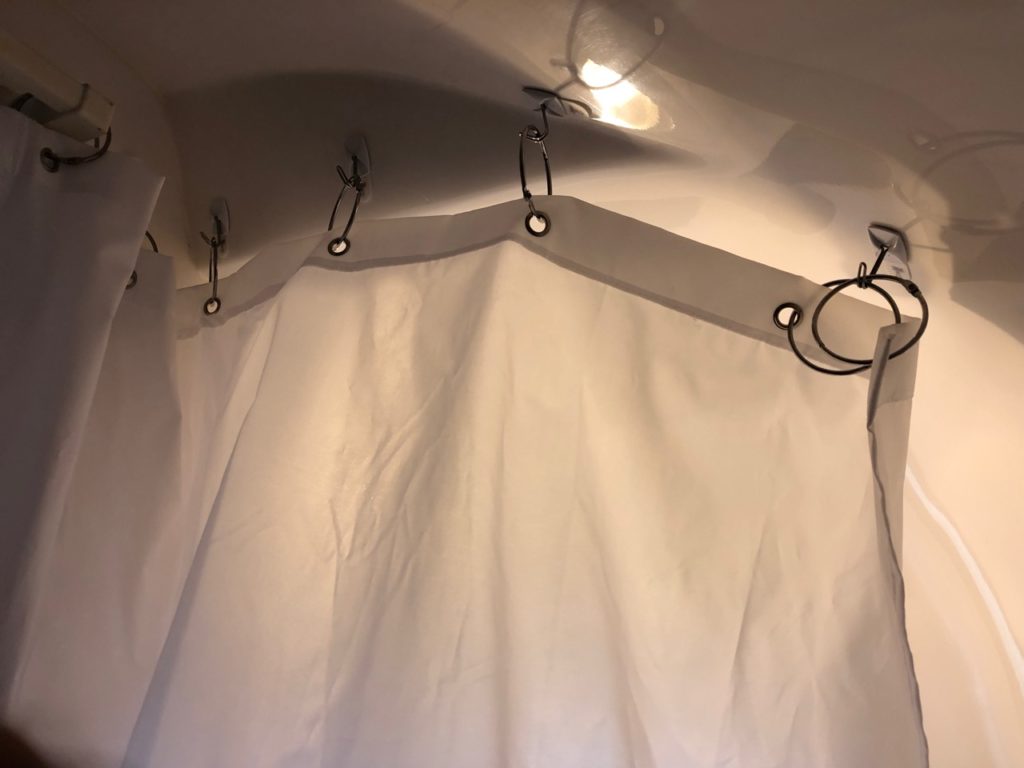 The Casita shower curtain barely covered the door and everything got wet while showering. With some strategically placed 3M "Command" hooks, we cut-to-fit a full size shower curtain. The toilet area and toilet paper roll stay dry. It's a little "clingy" but we prefer the extra privacy because we leave the little window open for air flow.
---
Shower Head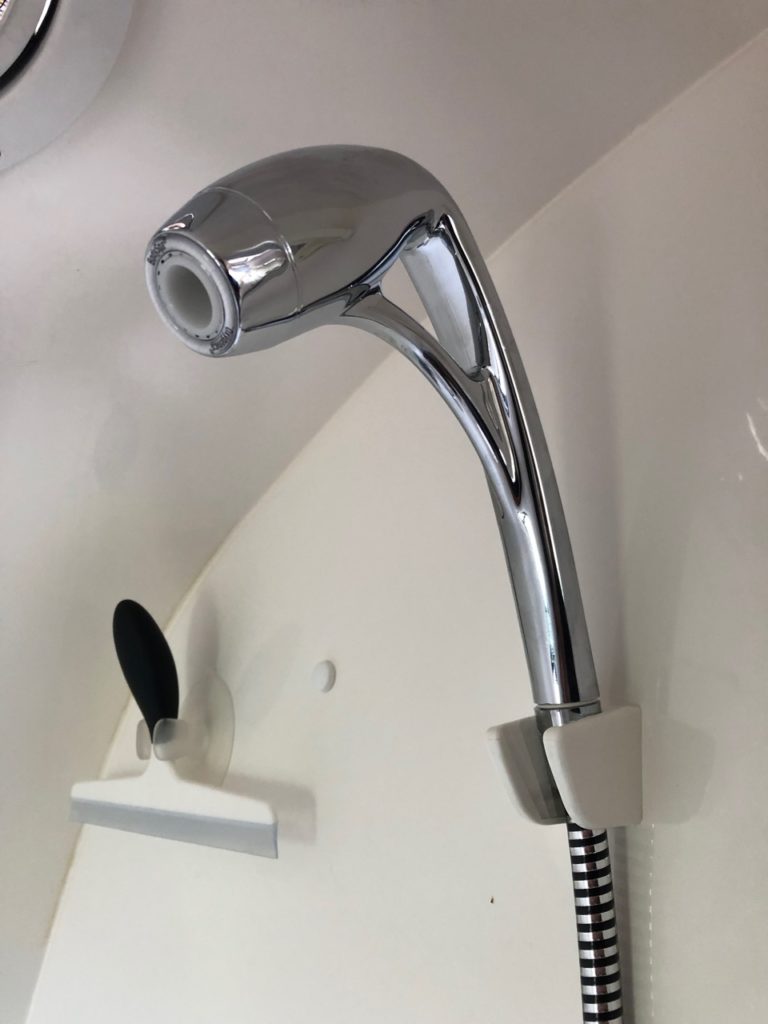 The Oxygenics Shower head is a major upgrade yet still saves water.  It even fits in the Casita wall bracket so no need to change that out.
---
Holders:
Little House Customs (LHC) makes these awesome $10 holders out of PVC. They snap onto the vent pipe and we use them for drying washcloths, holding a roll of TP, and holding back the shower curtain.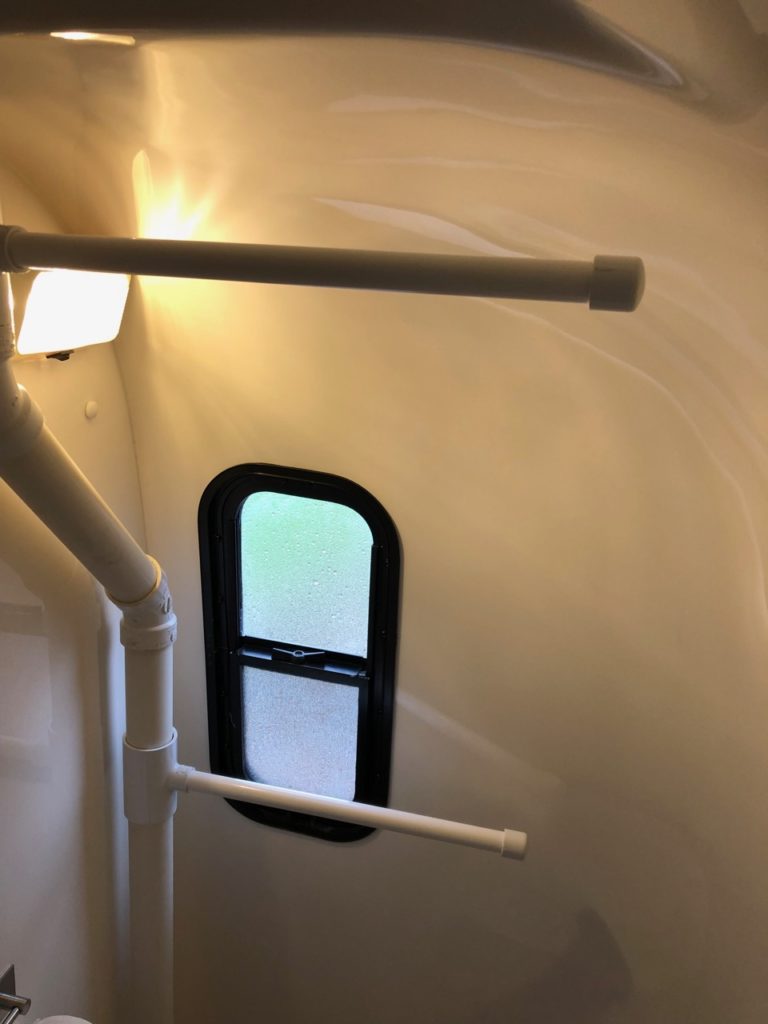 ---
Porta Paks:
Walex Porta Paks are our favorite sanitation chemical for the toilet tank. After dumping the tanks, drop one down the potty and add some water. Easy as that and they smell pretty good too.