Delicia was still deployed, but we didn't let that slow down our summer fun.  We used to be stationed in Norfolk, so I was aware of some lesser known bases.  Dam Neck Naval Base was one such facility.  Tucked between Virginia Beach and Sandbridge, it was a nearly vacant strip of beach, and the buildings had lots of antennae on top.  We didn't get to hang out with any Navy SEALS, but we bought some ice-cream from their gas station!
Tip:  The Sea Mist Campground is on Dam Neck Naval Base.  If you don't have base access, nearby RV sites are: Virginia Beach KOA and Outdoor Resorts.
The large, level concrete pads were a nice surprise!  No leveling blocks were needed.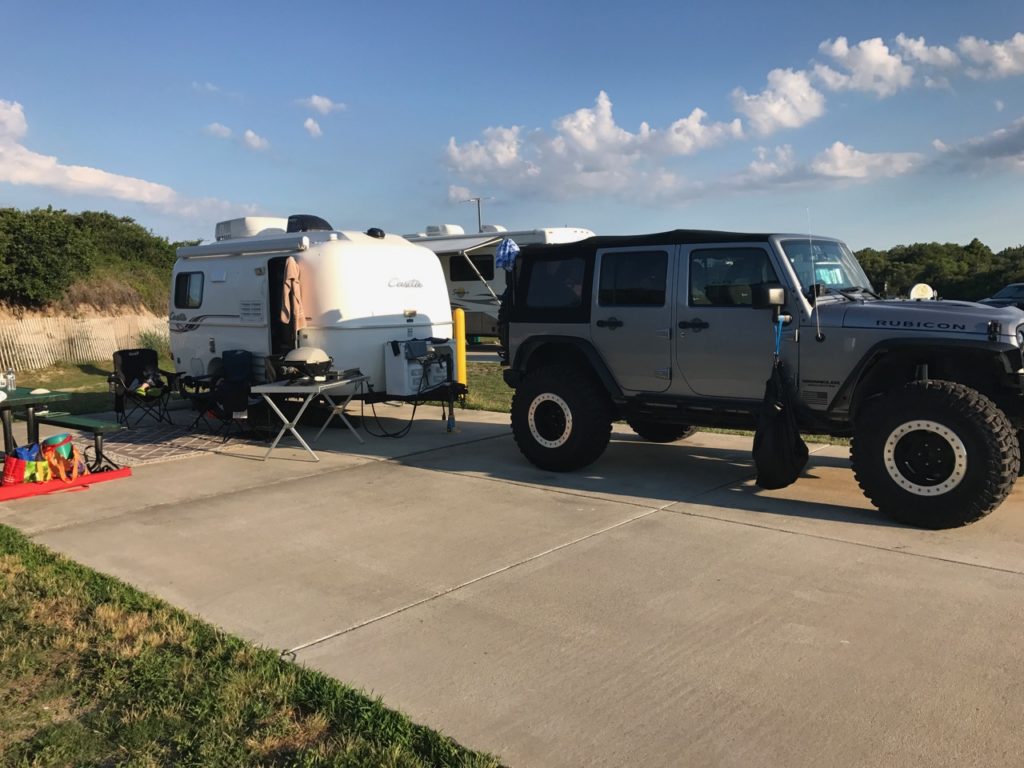 We were super excited to be camping at the beach.  We were actually really close to the water, but there was a protected sand dune between camp and the beach which required a 5 minute walk through a parking lot to go around.  The boys built sand castles and jumped in the waves.
The boys made friends with the girls living next door.  The kids shared toys and rode bikes around the campground for hours.  Their dad was deployed and they were living in a huge 5th wheel toy hauler with their mom.   I looked up the specs on their trailer and the hitch weight was more than our entire camper!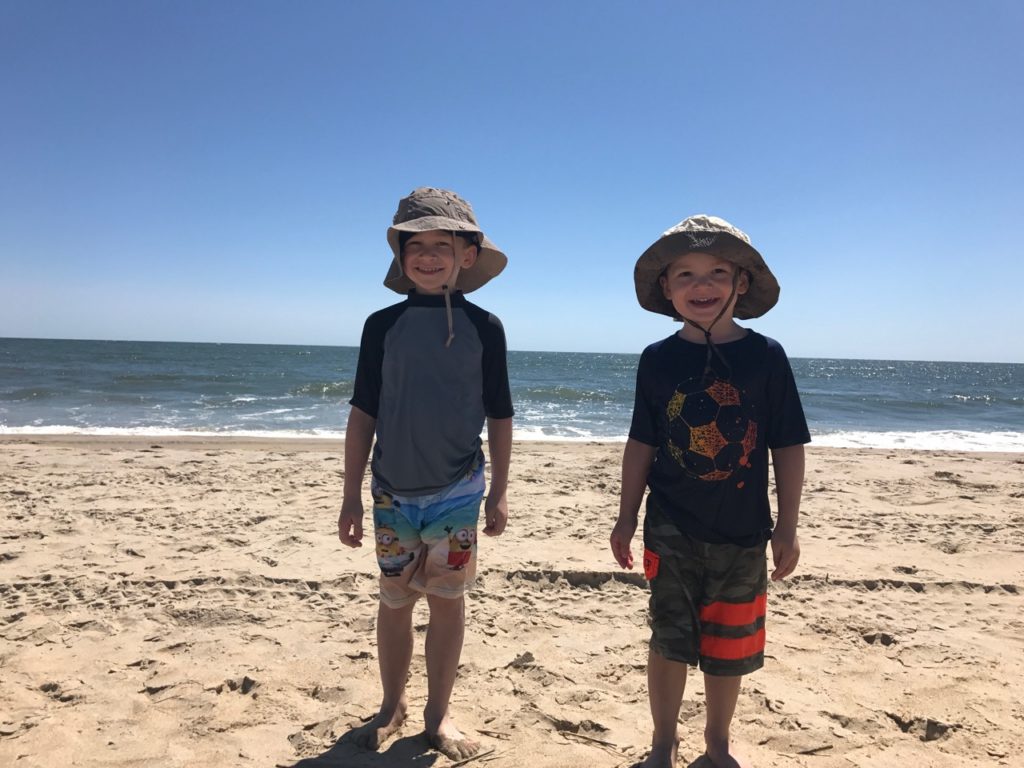 That evening we had front row seats to an amazing thunderstorm.  We didn't get a drop, but we sure were close.
Tip: Never leave the awning out in a storm.  We rolled it up after snapping this picture.  Notice the tie down straps holding the awning to the picnic table.
This panoramic shot captures the difference in sky on the edge of the storm.
The next day we visited the Virginia Aquarium.  The boys loved to see animals.  The aquarium was divided between two facilities and a 1/3 mile nature walk through the woods connected them.  Wooden walkways along the salt marsh allowed us to see lots of wildlife.   High up in the trees were a maze of ropes with people dangling, climbing, and even flying through the air.  It was the Adventure Park with zip lines and crazy-fun looking rope courses.  The boys were too little for that adventure, but someday we will go back for it.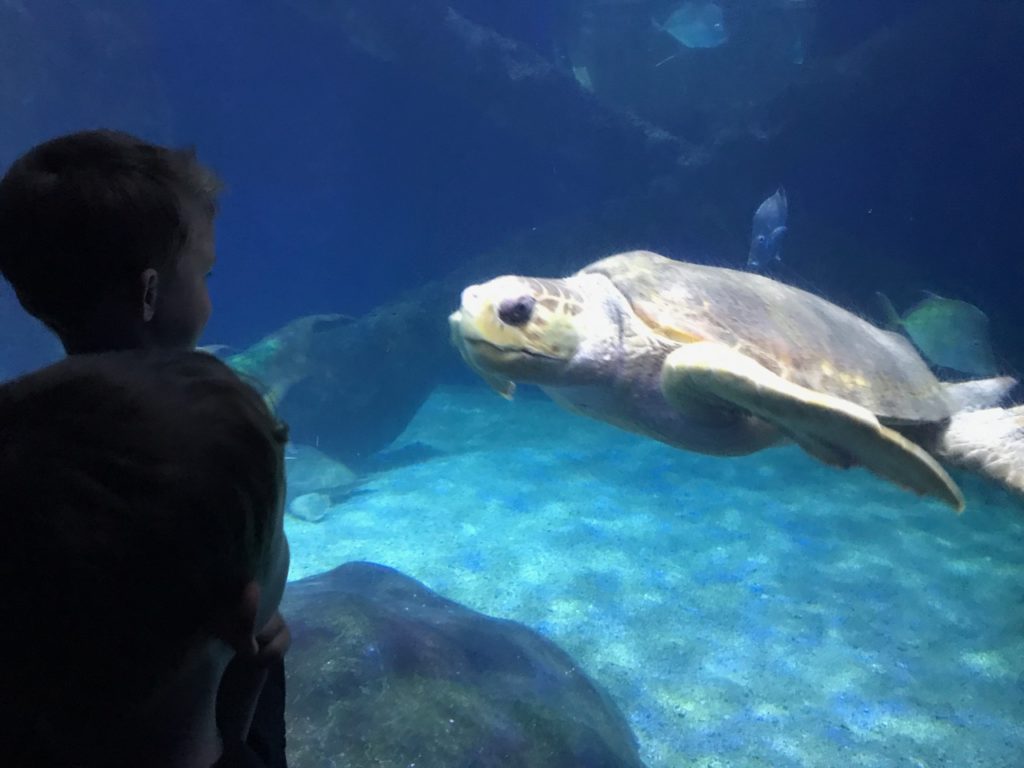 On the nature walk there was an observation tower to view wildlife.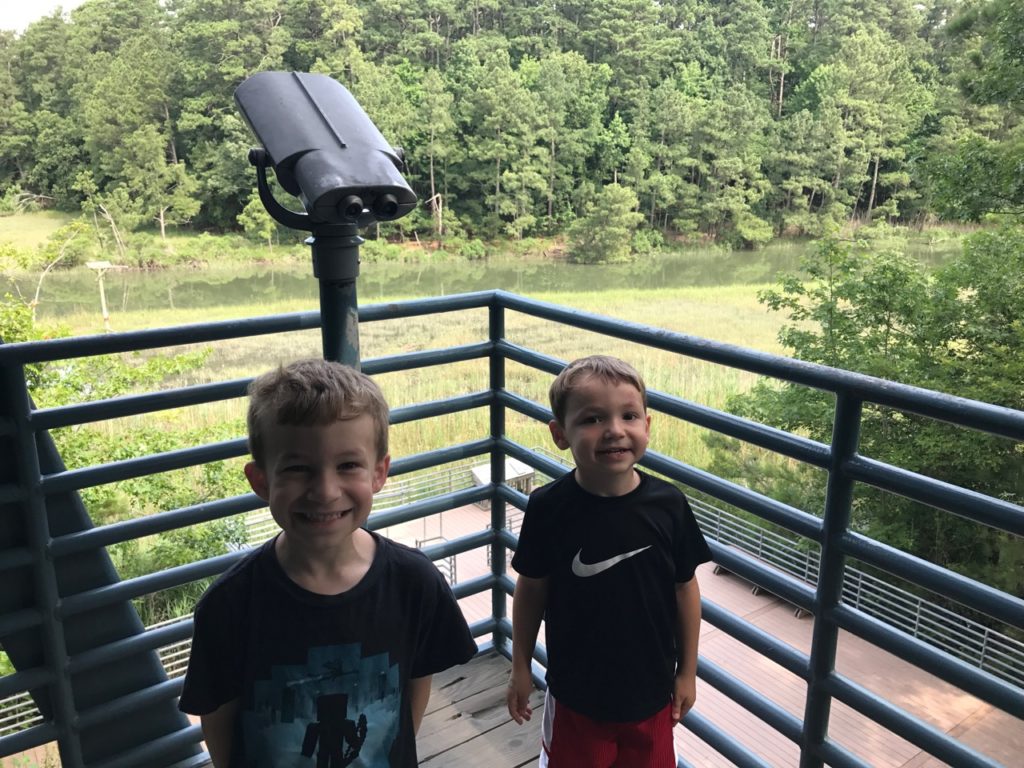 Back at camp, Zachary discussed the finer points of what he called, "Daddy's nummy nummy steak" with a gourmet side of mac 'n cheese.  He never had a lego toy out of arms reach.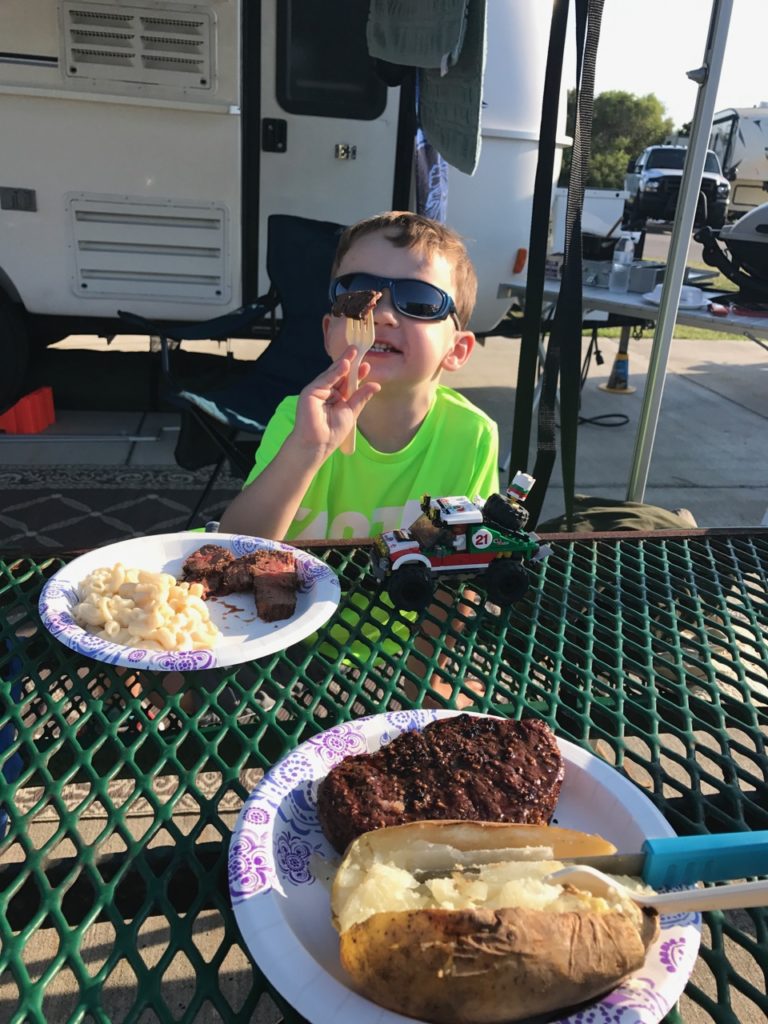 After another day at our "private" beach, it was time to pack up and move to our second half of the trip, Colonial Williamsburg and Busch Gardens!  Stay tuned for that story.