Replace the shallow kitchen sink with this restaurant quality deep sink and high rise faucet.  The Krowne HS-1419 includes a heavy duty metal faucet and a drain basket. The installation requires cutting the existing sink opening about 1/2″ deeper, drilling 4 holes for the mounting studs, and drilling new holes for the faucet.  The water lines will reach without modification, but the drain needs to be modified.  I used Little House Custom's kitchen Hepvo valve kit which removes the P-trap to keep useable storage in the under-sink cabinet.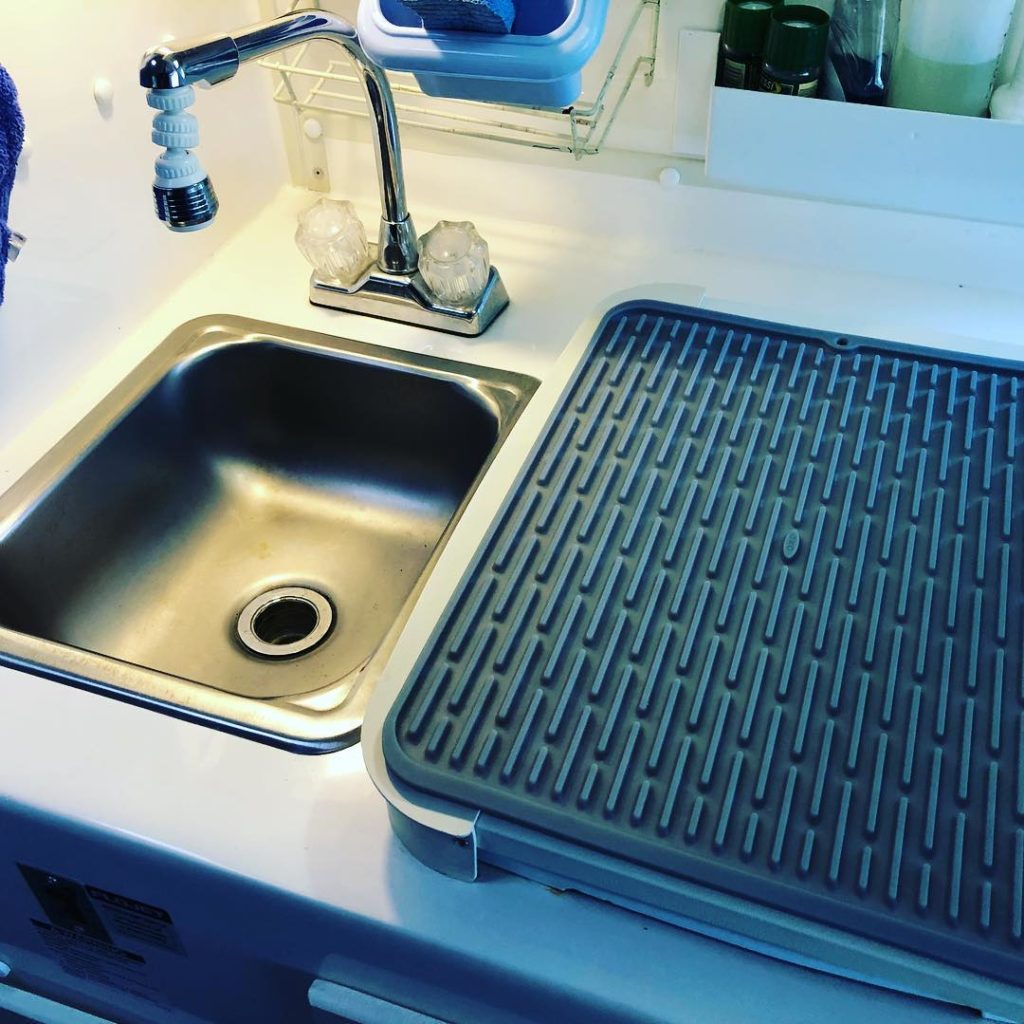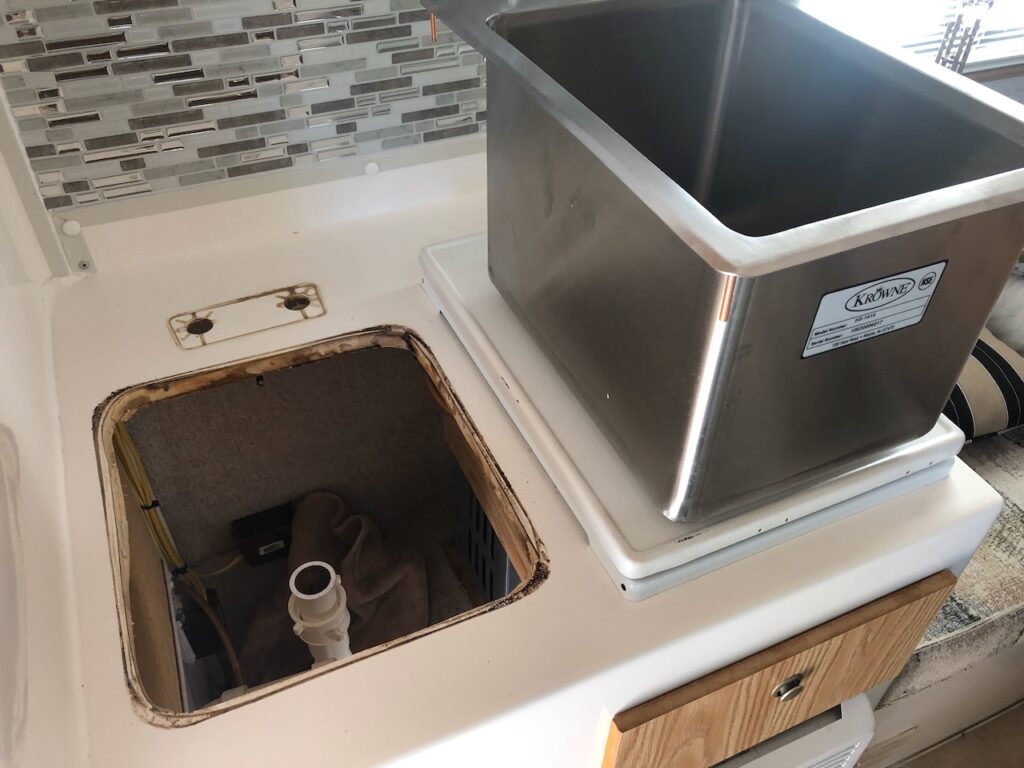 Start by loosening the 6 screws under the kitchen sink, remove the P-trap, water lines and faucet. Pull the sink out and lay the new sink in place. Mark across the back where the fiberglass needs to be cut. I use a cut out tool and roto-zip bits.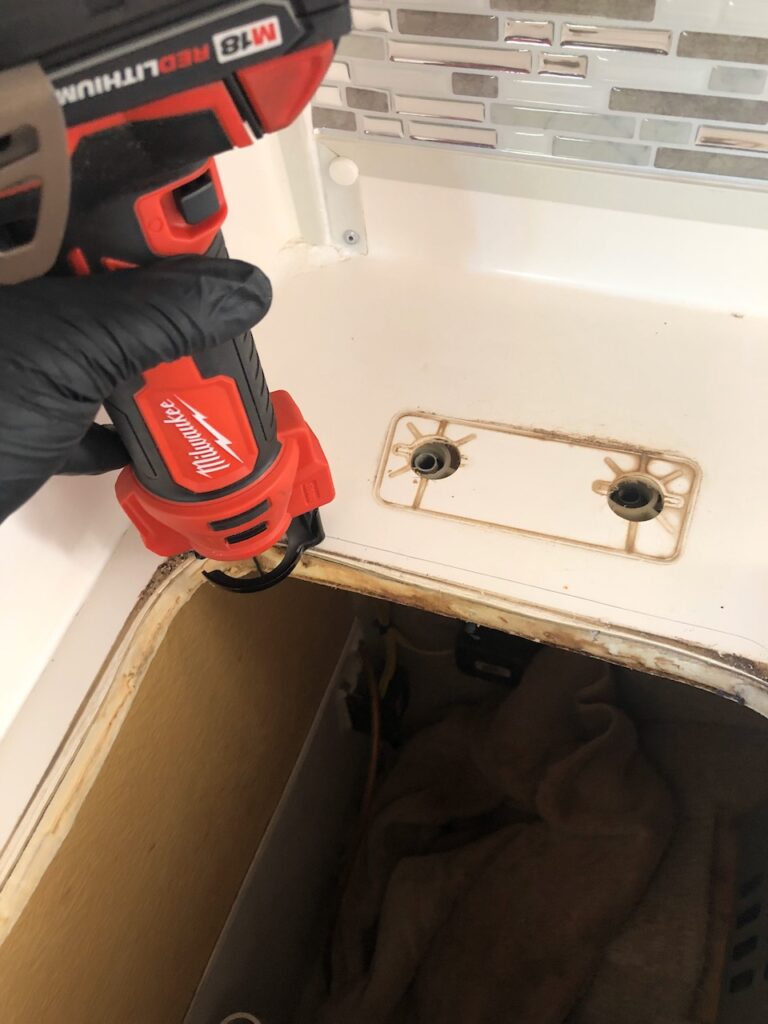 Once the sink will sit down so the studs lay on the counter, mark them and drill 1/4″ holes.  The sink should now lay flat.  Pencil in the circles for the faucet and drill the holes.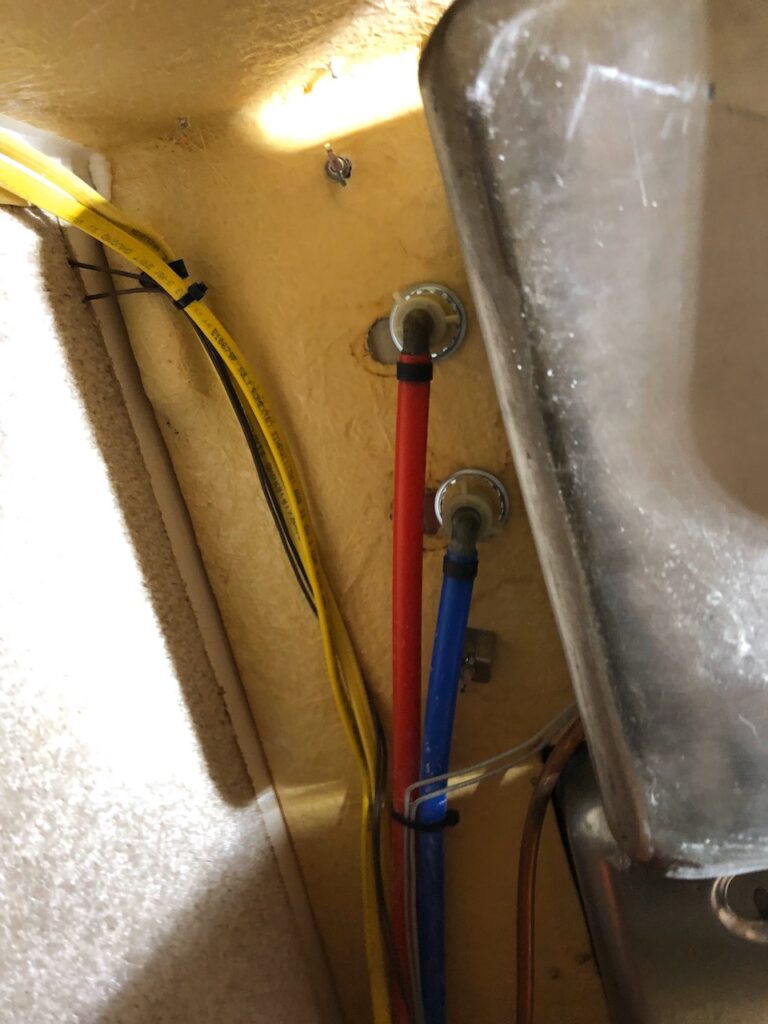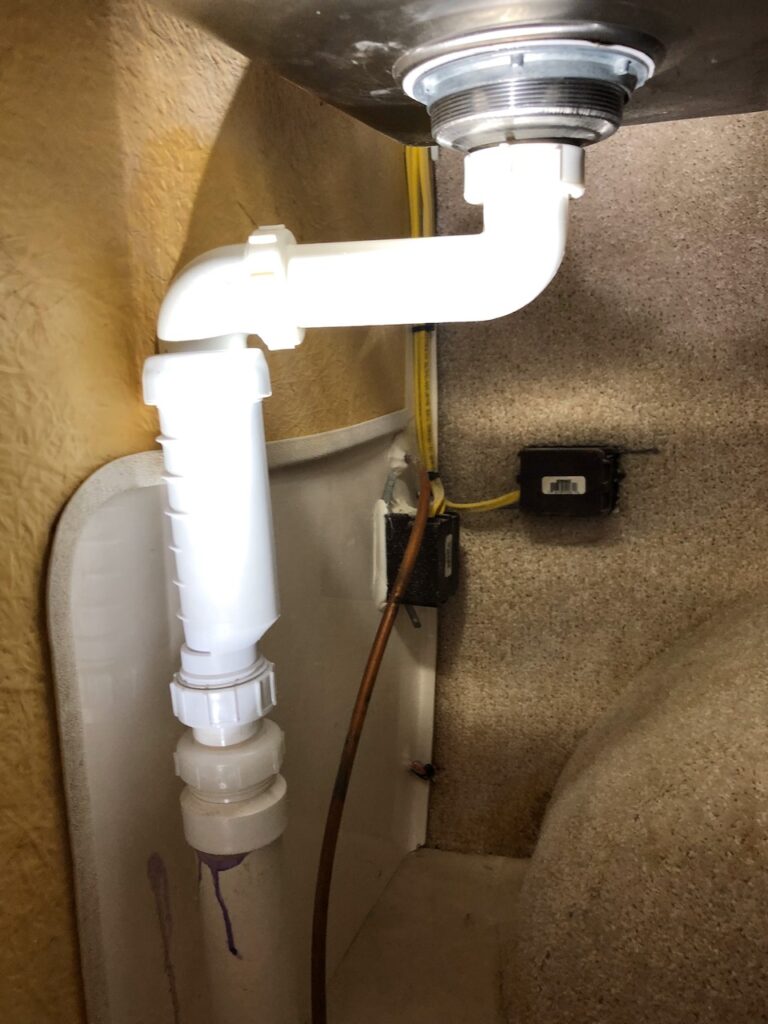 Now for the fun part, it's a very tight fit to crawl under the sink through the cabinet door opening.  Reaching up from underneath install the 4 wing nuts to hold down the sink.  Next attach the plumbing lines, and install the kitchen sink Hepvo valve.  That requires cutting the drain pipe to the appropriate height and lining everything up before glueing the PVC fitting and screwing the rest together.
I've now done 6 of these sinks and here's an update:  Instead of 1″ holes for the faucet, I drill 2″ holes and pre-install the faucet to the sink before dropping the whole unit in.  It's much easier and there's less chance of a leak.  I also silicone the rubber gasket to the drain on the sink to help everything stay sealed.  Finally, where the PVC drain pipe goes through the floor, run a bead of silicone around that so the weight of the Hepvo valve doesn't push the plumbing down through the floor. The sink might not sit completely flat to the countertop, so run a bead of white silicone around the edge and you are done!