Little House Customs sells a double entry step for our Casitas. Having an extra step is great for people with mobility issues or if you have a lifted Casita.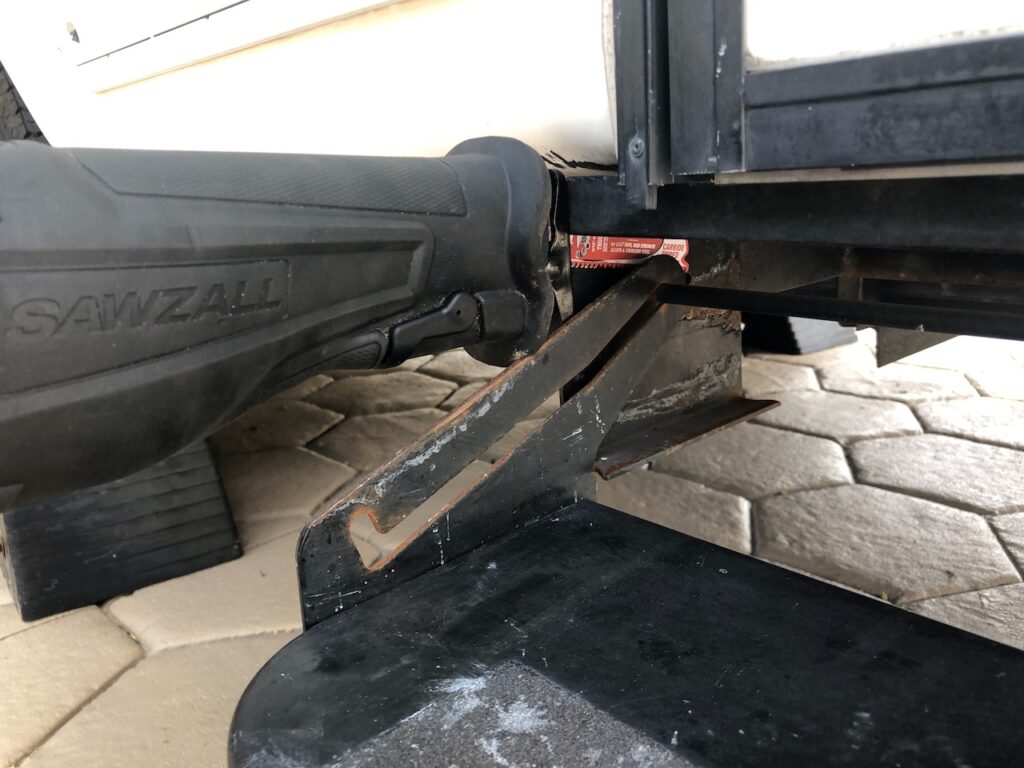 The steps are modified by LHC just to fit our Casitas. The first "step" is to cut out the existing step with a reciprocating saw and long metal blade.  After cutting the round steel bar at each end, the old step drops out.
Cut line marked

Metal trimmed
Next draw a line as pictured from below the C-channel to a point 1″ down from the top. Using a cut-off wheel or saw, make the cuts to remove the excess metal.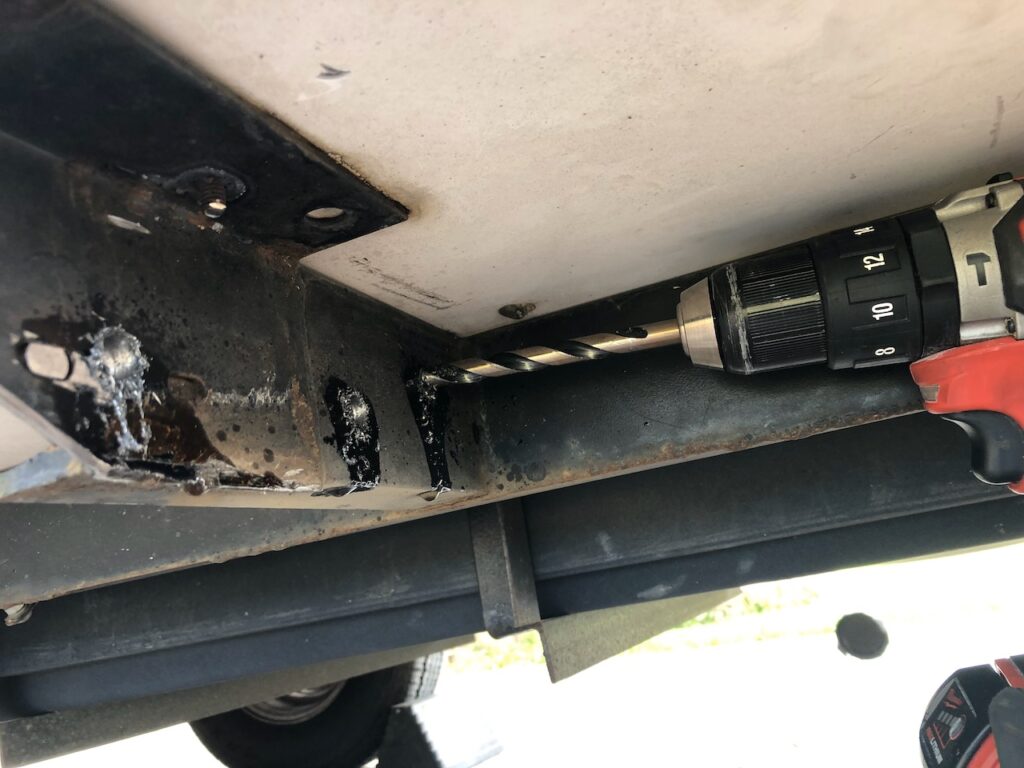 The instructions come with a paper template to mark the holes, but I found it tough to get all 6 holes in exactly the right spot. Next time I'll locate the rear holes, temporarily install the step and mark the remaining 4 holes before drilling. This part of the trailer frame is made from thick metal. I started with 1/8″ pilot holes, and moved up to 3/8″ for the bolts. Cutting oil makes the job much easier as well as a few extra drill bits.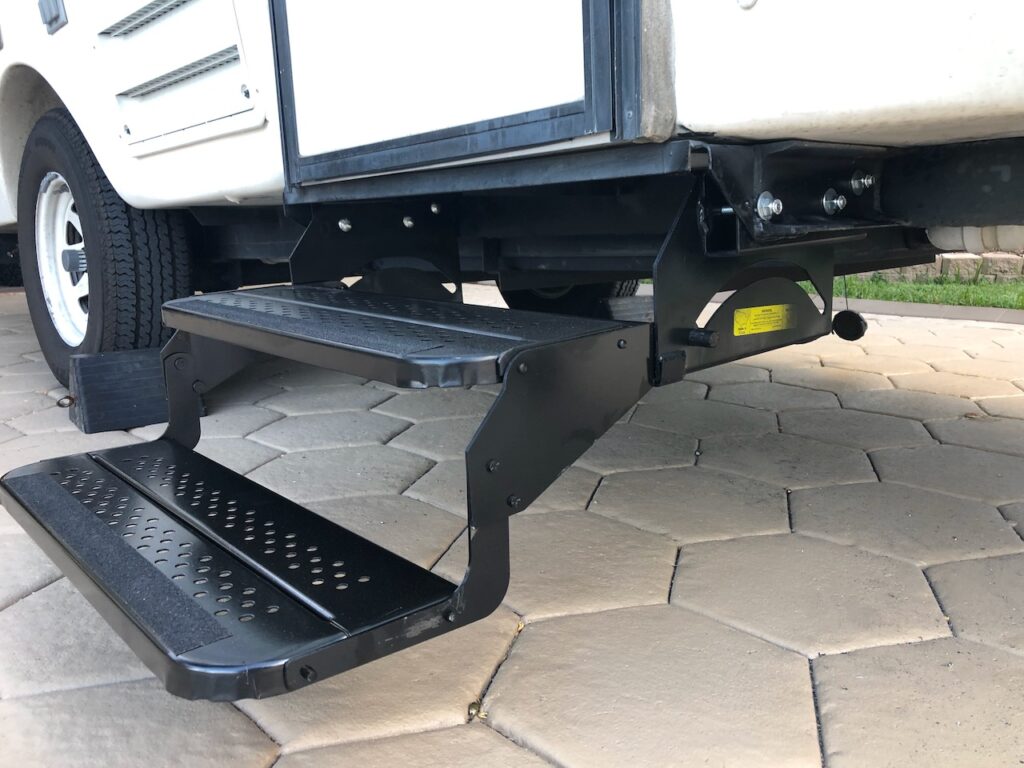 Finally the step is bolted in with the 6 bolts.  I painted the exposed metal with Rustoleum satin black, which is a great match. 
I've heard from some owners that the steps can be slippery when wet, so they add carpeted pads or more grip tape.