On 2018 and older Casitas, the battery is wired directly to the electrical system.  Because of this, the propane detector draws constant power and will kill the battery in a matter of weeks if the Casita isn't used.  Little House Customs has a battery disconnect kit to solve the problem.  The heavy duty connector makes it easy to connect or disconnect the battery without worry of reversing the polarity or using tools.  It's such a popular modification that Casita incorporates a disconnect on 2019+ trailers.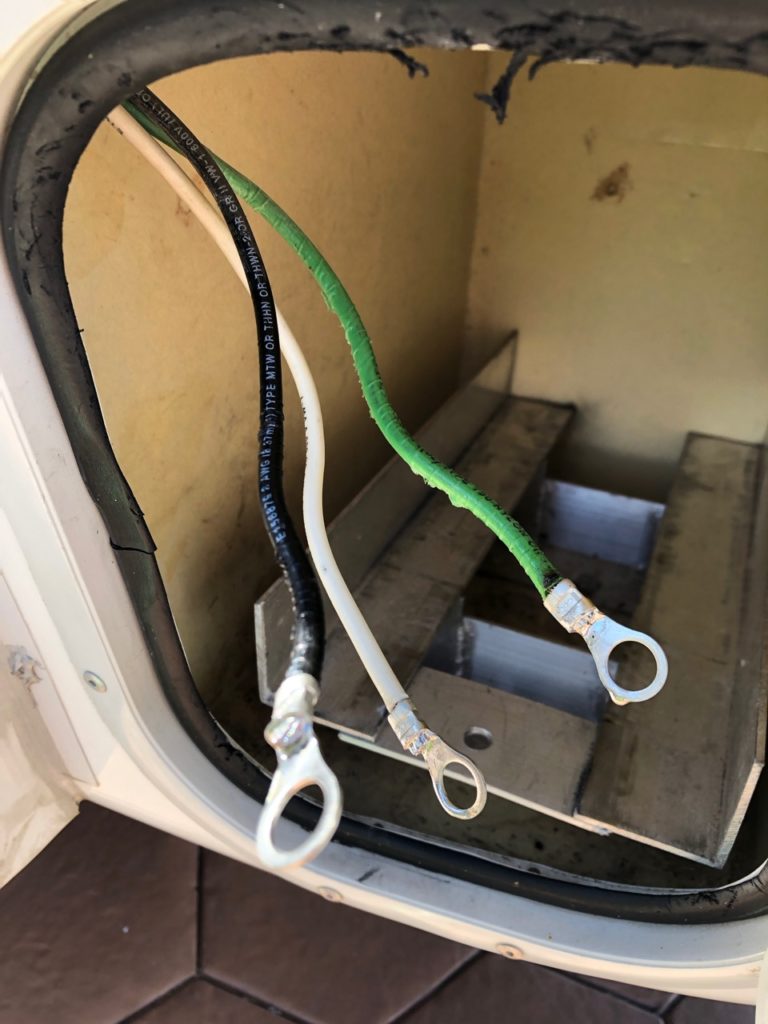 To get started, remove the battery, and cut the factory wires to 8″ length.  Next crimp the 8 gauge lugs in place.  I use a heavy duty ratcheting crimper because a standard crimper isn't strong enough.  I solder the ends for a better connection.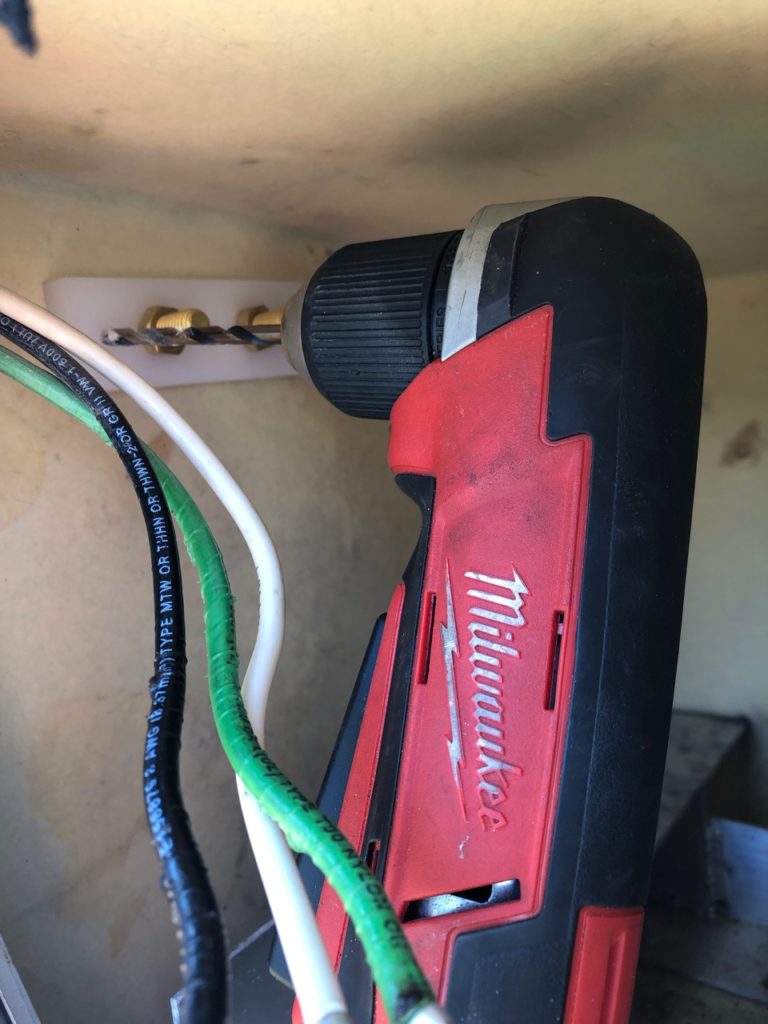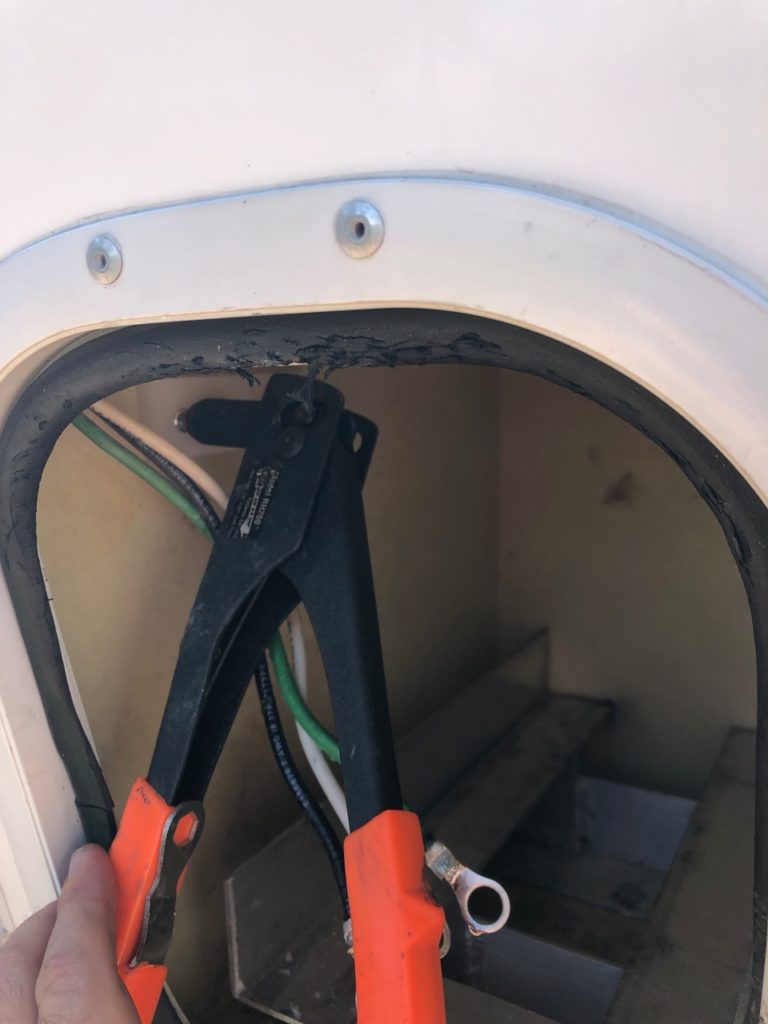 Next the terminal block is mounted.  An angle head drill is handy for the tight working area.  After the 3/16″ holes are drilled, the split rivets are installed.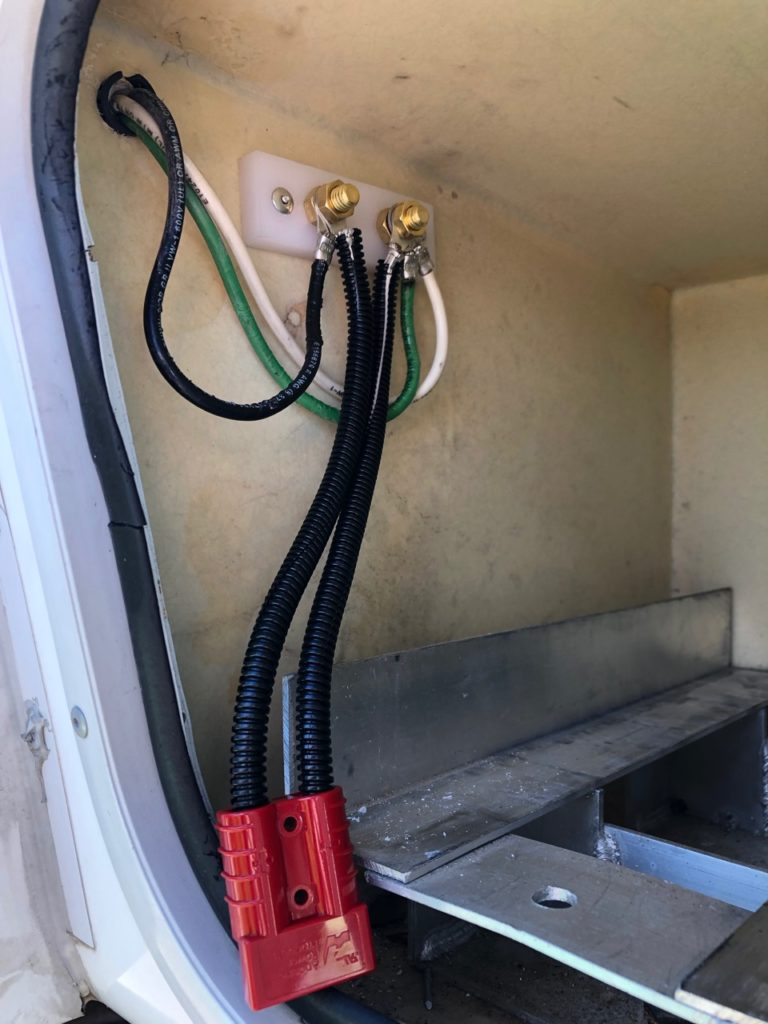 Here's the completed terminal block with the Anderson connector and leads.  They're attached to the block with 9/16″ brass nuts.   Be careful, on a Casita, the black wire is positive.  The terminal block is also a good location for installing trickle charger or solar panel leads as well.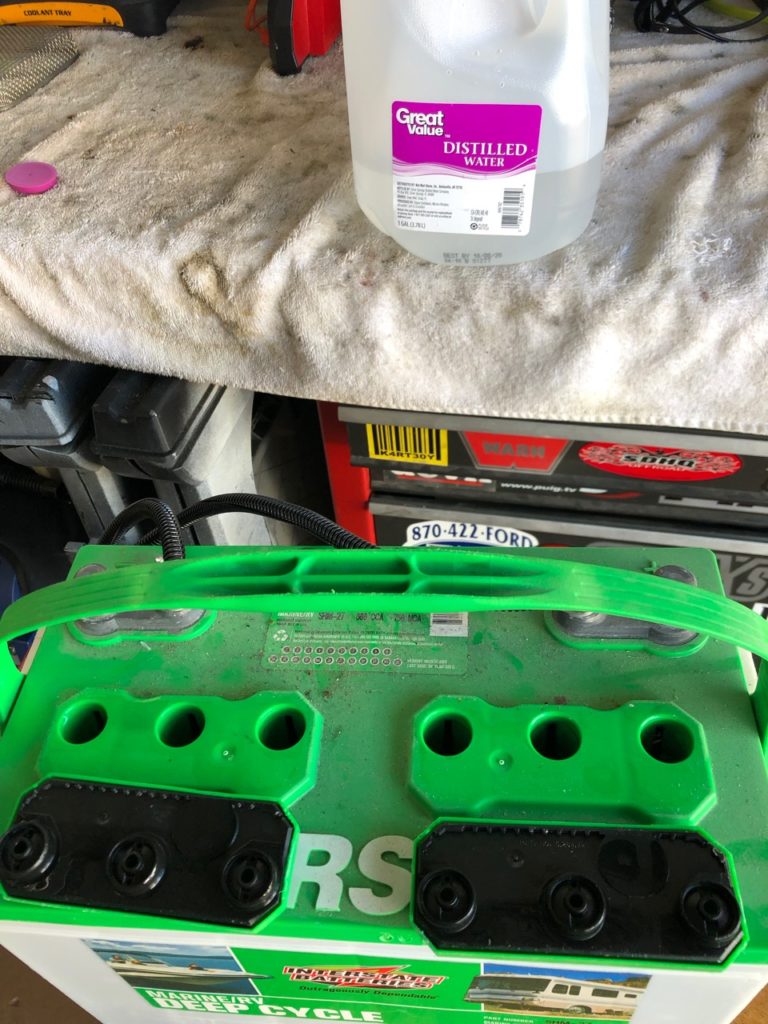 While the battery is out, it's a good idea to check the water level in the cells.  Only top it off with distilled water.  Wear gloves and safety glasses, because there's sulfuric acid in there.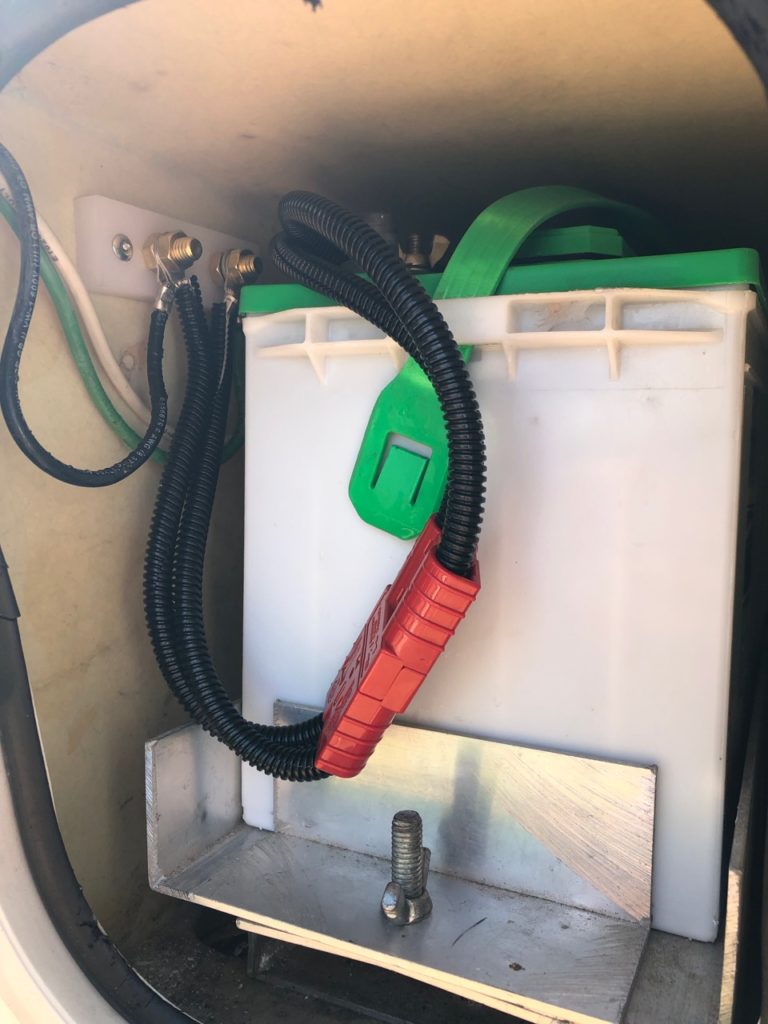 Here's the complete installation.  Unplugging the big red connector disconnects the battery.
Tip:  It's vital to keep the battery plugged in while trailering.  The battery is what activates the trailer brakes if the emergency brake cable is pulled.