Highlands Hammock state park is located in Sebring, FL. Because the kids were in school, we arrived on a Friday which happened to be the last official day of "Scamp Camp", a fiberglass camper rally for Scamp brand trailers. I had no idea there would be a whole collection of Casitas there too! We saw friends that we met at the Florida Egg and S'mores fiberglass camper rally a few weeks prior.
I wondered why so many parks have "Hammock" in the name, especially when you're not allowed to tie a hammock to a palm tree. In South-eastern Florida, a hammock is a stand a trees. Now you know too.
I had a customer scheduled to do some mods to take up Friday afternoon. Delicia and the kids came out after school finished. That evening we enjoyed Scamp Camp's wine and cheese night. Saturday we had a big surprise in store for the kids….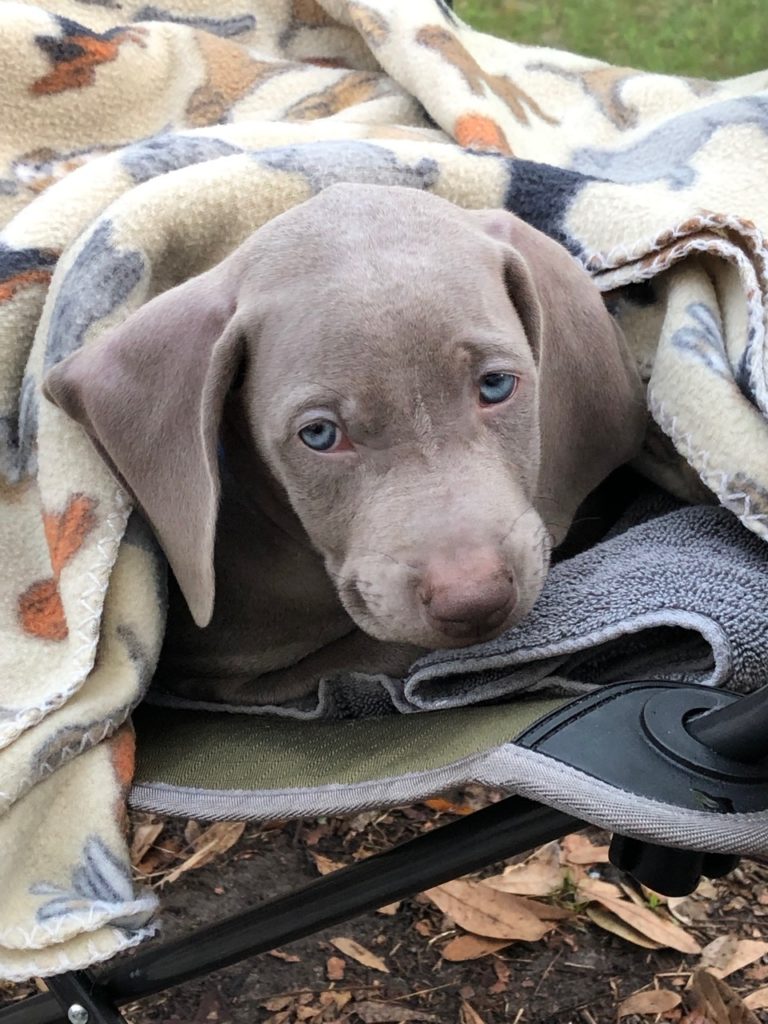 Our new family member!
Meet "Gunnar", our brand new Weimaraner. Since he is a German breed, we picked a German name. "Gunnar" means 'warrior". The breeder was in nearby Fort Meyer so we picked out a puppy on Saturday. Well he pretty much picked us. Camping in the Casita was a great introduction to his new family.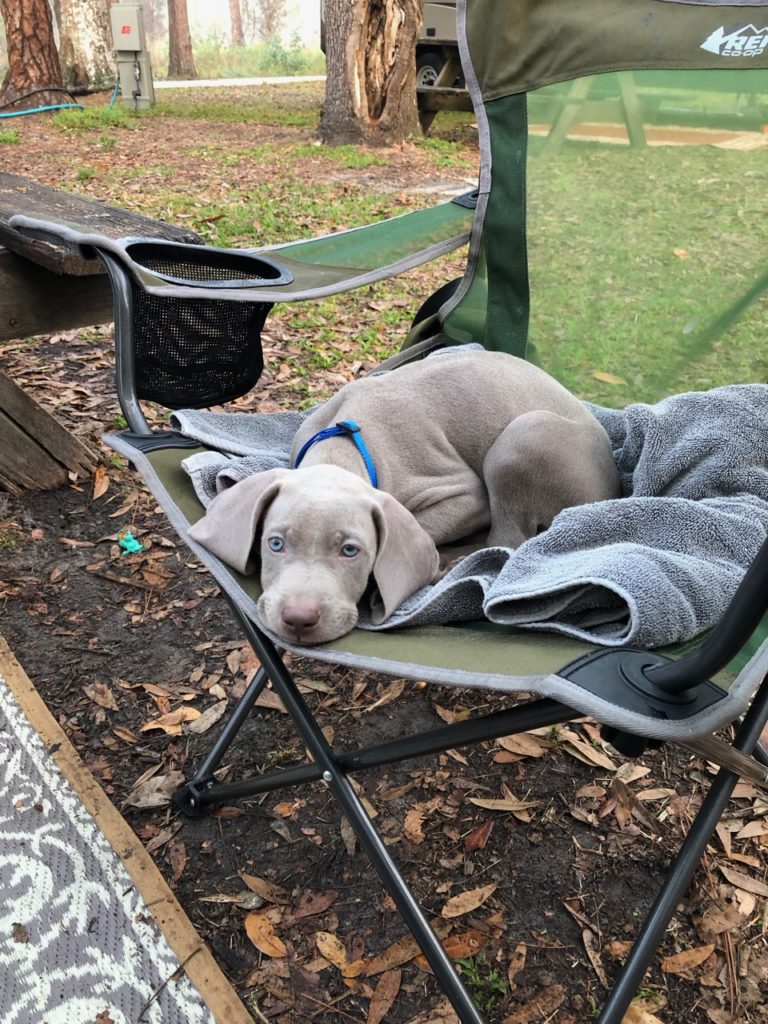 Due to having a brand new puppy, we cut our trip a little short in order to get Gunnar acclimated to his new house before the work/school week started. We can't wait to get out camping again.
Who doesn't love a collection of adorable puppy photos?