Adding BAL scissor jacks greatly increases the stability of the Casita. Prior to 2019, Casitas came with single leg rear stabilizers and relied on the single front jack to hold up the front. This tripod arrangement isn't as stable as 4 corner jacks. Starting with 2019 models, Casita added rear scissor jacks, but they still leave the single jack as the only support up front.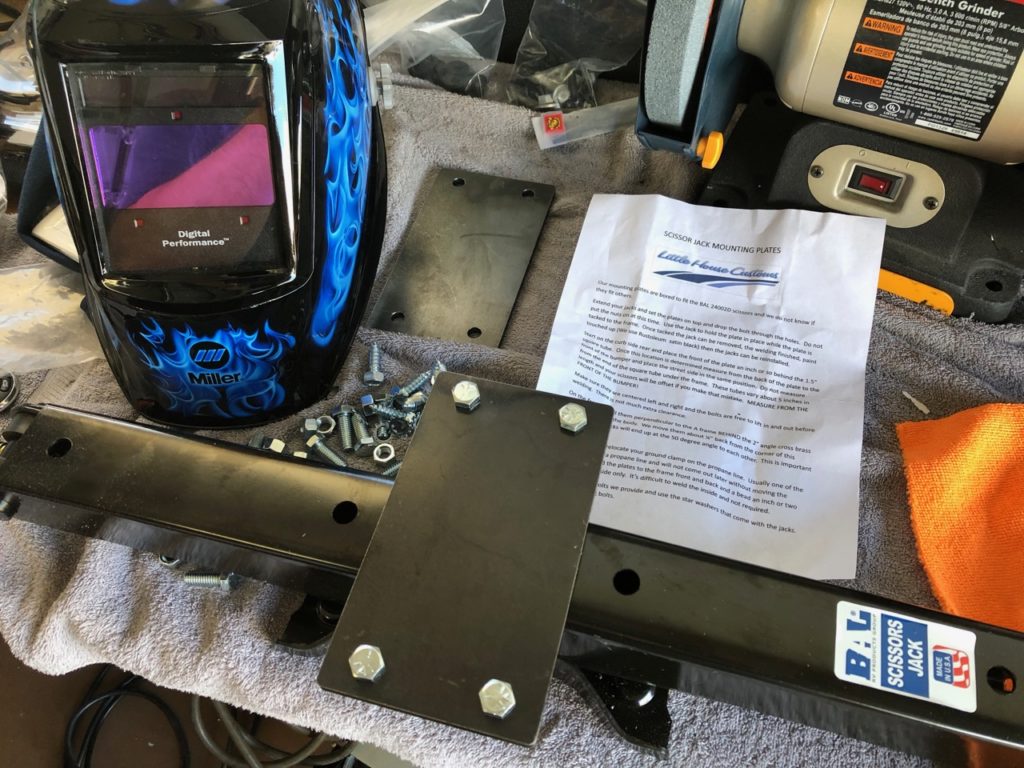 Little House Customs sells laser cut, 1/4″ thick steel mounting plates. They are welded to the frame and BAL 24002D jacks bolt to the plates. This is nice because if a jack gets mangled (maybe by leaving one down and driving away), they can easily be replaced with a few bolts. Factory Casita scissor jacks are welded directly to the frame so replacement requires cutting and welding.
Each made-in-the-USA jack is rated for 7,500lbs. Using a pair of them, a wheel can easily be lifted to change a tire, although officially BAL says not to lift a tire off the ground. I think that warning applies only to much larger and heavier trailers with multiple axles. The Jacks come in pairs and are available here: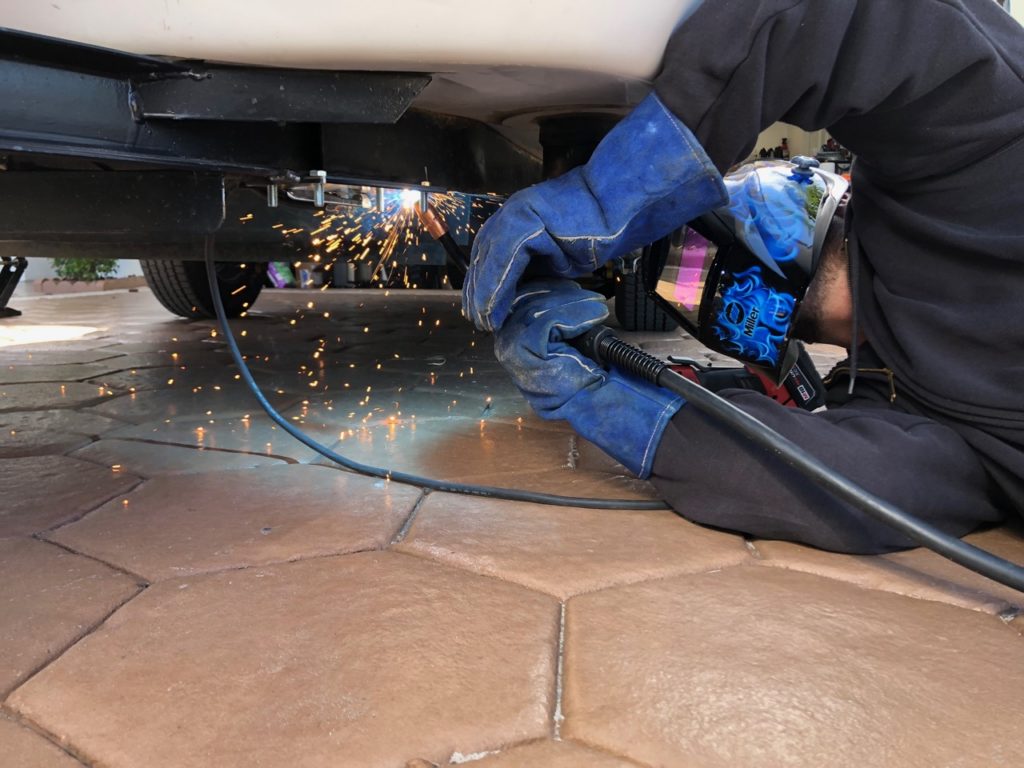 A local welder can easily add the plates to your Casita. If you're a D.I.Y.'er with a welder, use a grinder with flapper disc to clean up the frame to bare metal. With the plate in place, the jack is extended up to hold it tight against the frame. The plate is tack welded, which means just a dot at each corner to hold it in place. Once fitment is verified, the jack is removed and the plate is welded in front, back, and along the outside edge. I use a Miller 211 MIG welder, which does a great job. After it cools, I spray satin black rustoleum paint to protect the metal from rust.
Each pair of jacks comes with a hand crank, which is good to keep for a back up. For primary use, Camco sells an adapter to use a cordless drill to run the jacks up and down. Zip, Zip, Zip, Zip and you're leveled and stabilized.