Even though our Casita is a 2009, the interior was stuck in 1990.  Tamara Armstrong at Clifton Upholstery in Waco, Texas (she doesn't have a website, but you can email or call her: 254-753-0211) not only makes the cushions and covers for all new Casitas, but she can make new covers with a good selection of fabrics.  The local marine upholstery shop quoted me $2,500 for new covers.  Clifton's covers came in just over $600.  She has the measurements and patterns already, just give her the model of your camper.   We ended up getting a new piece of foam for one of the dinette cushions as it looked a bit mildewy.
Our Casita is a Spirit Deluxe Layout #4 with the bunk bed option.   The upper bunk bottom was a thin piece of wafer board and the hinge screws had started to pull out.  I had a piece of marine birch 1/2″ plywood made so now the bunk was much stronger.  I painted the railing white instead of black.  From the Casita factory, the support rods for the bunk were mounted too far inward causing the cushions to bend out of shape and fray.  I moved the fittings outward and now everything is great!
Here were the old pattern cushions: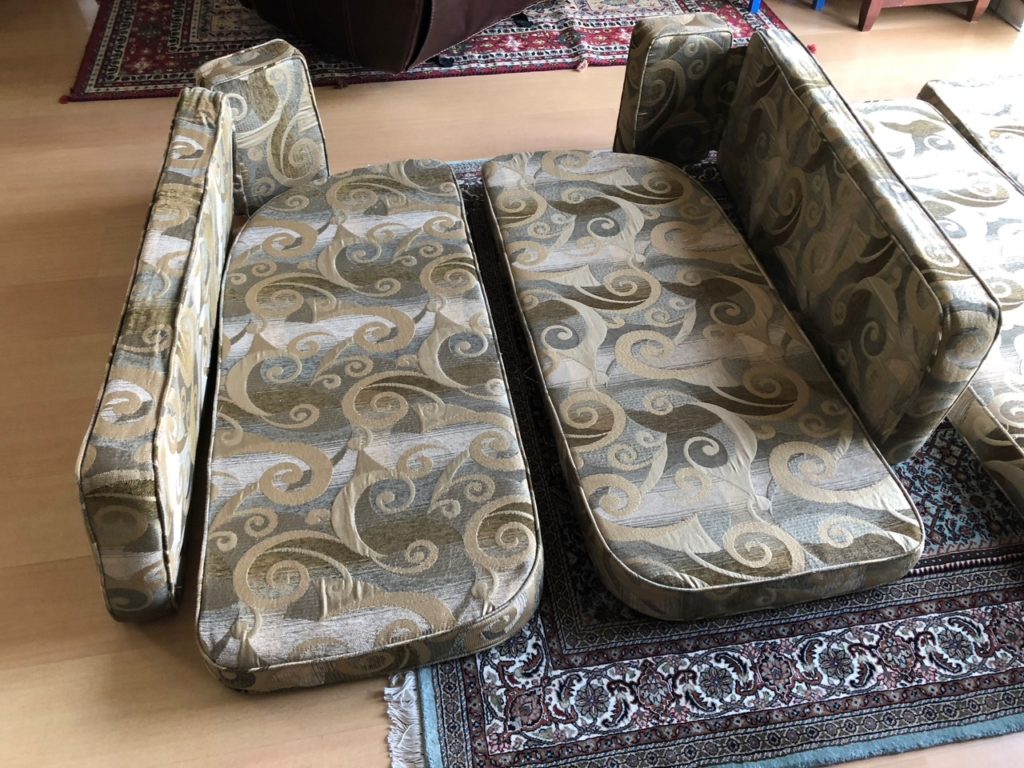 Notice how far inward the vertical poles were mounted, distorting the lower cushion.  Also the saggy waferboard upper bunk.
Relocated posts, white railings, plywood bulkhead, plywood upper bunk and new covers.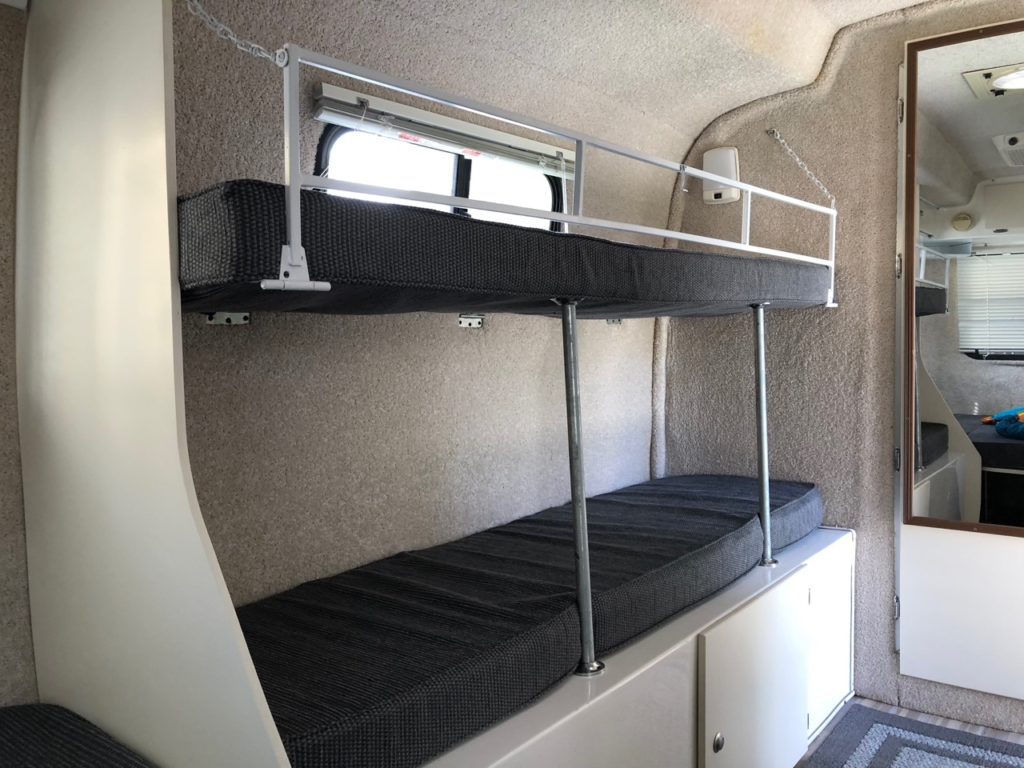 Here's the dinette in "bed mode".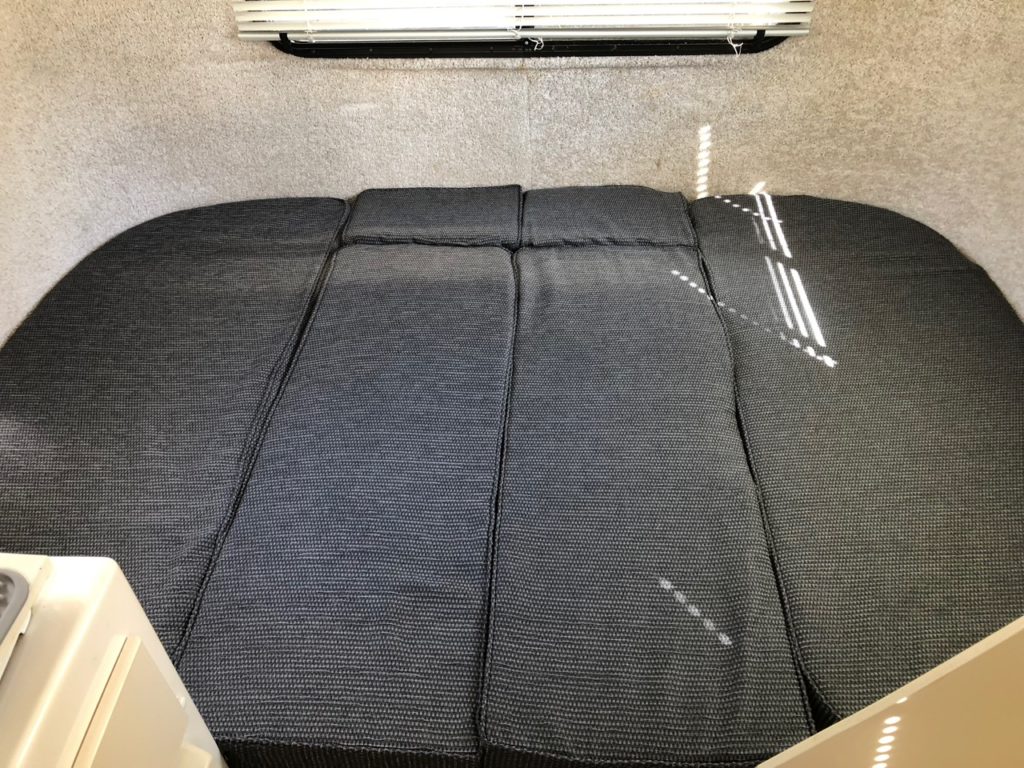 Delicia is delighted with the upgrade.  We're pretty sure new Casita's have this material as an option, or a grey pattern that's very close.