We (and by "we" I mean Delicia) didn't like the oak-look laminate doors in our Casita so it was time for a makeover.  We also had a new dinette table and bulkhead made since the originals were water damaged.  I found a marine wood shop that recommended birch plywood.  1/2″ for the bulkhead, and we beefed up the table and filler piece to 5/8″.
Tip:  Get a #2 square drive screwdriver.  Nearly all the hardware in a Casita uses square drive screws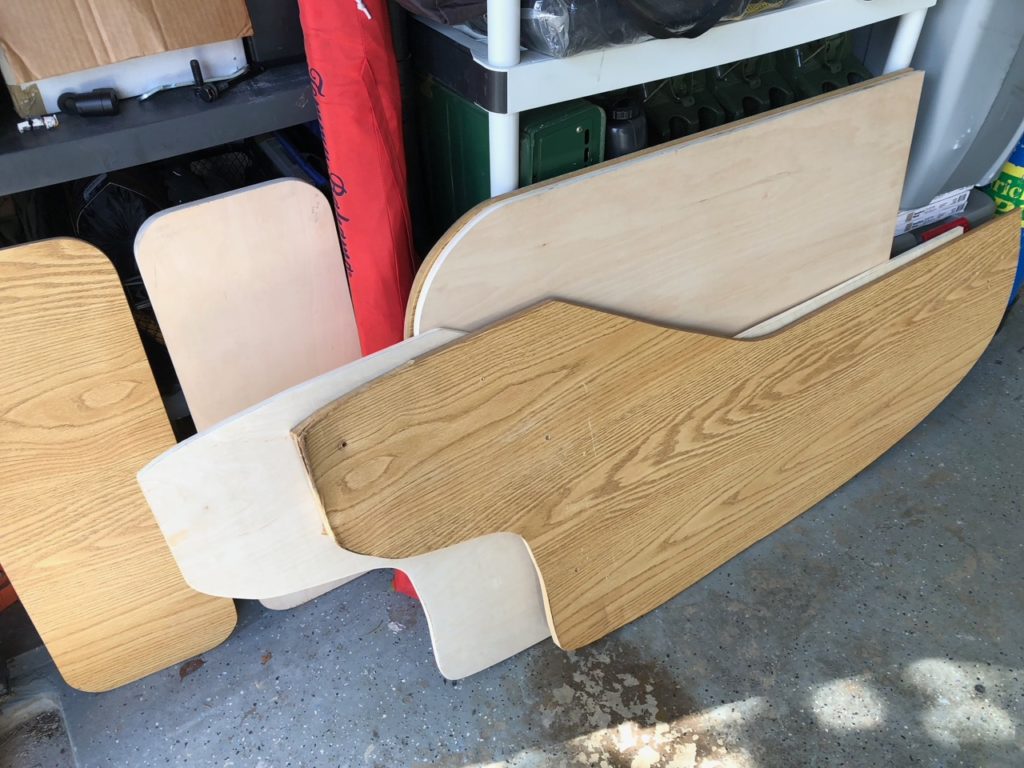 Before starting I did a bunch of research on painting laminate and acquired the proper safety equipment.  The chemicals used are pretty harsh so I use a quality 3M respirator with filters made for spray paint and nitrile rubber gloves.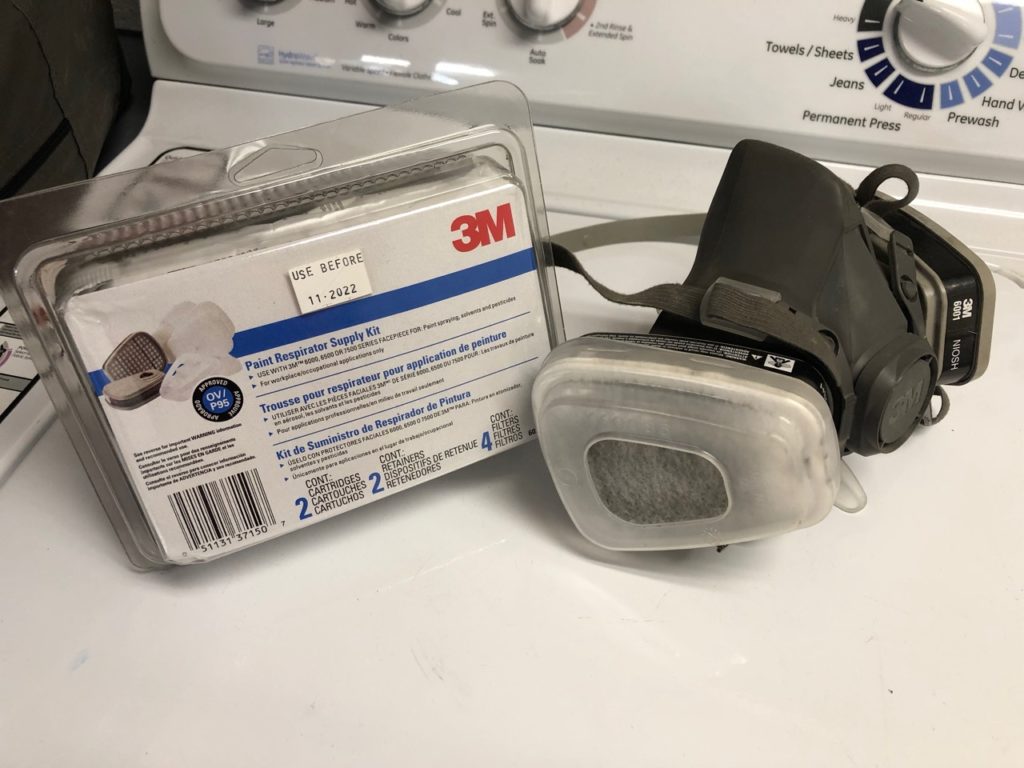 For surface preparation, start with a light sanding, then "de-glosser" which dissolves any grease or other substances that could interfere with the paint sticking.  After that dries, a coat of oil based BIN primer by Zinsser was followed up with several coats of Rustoleum 2X ultra cover paint.  We chose "Heirloom White" which is an antique white.
Tip: If using spray cans, use a spray grip handle for the cans to save your fingers.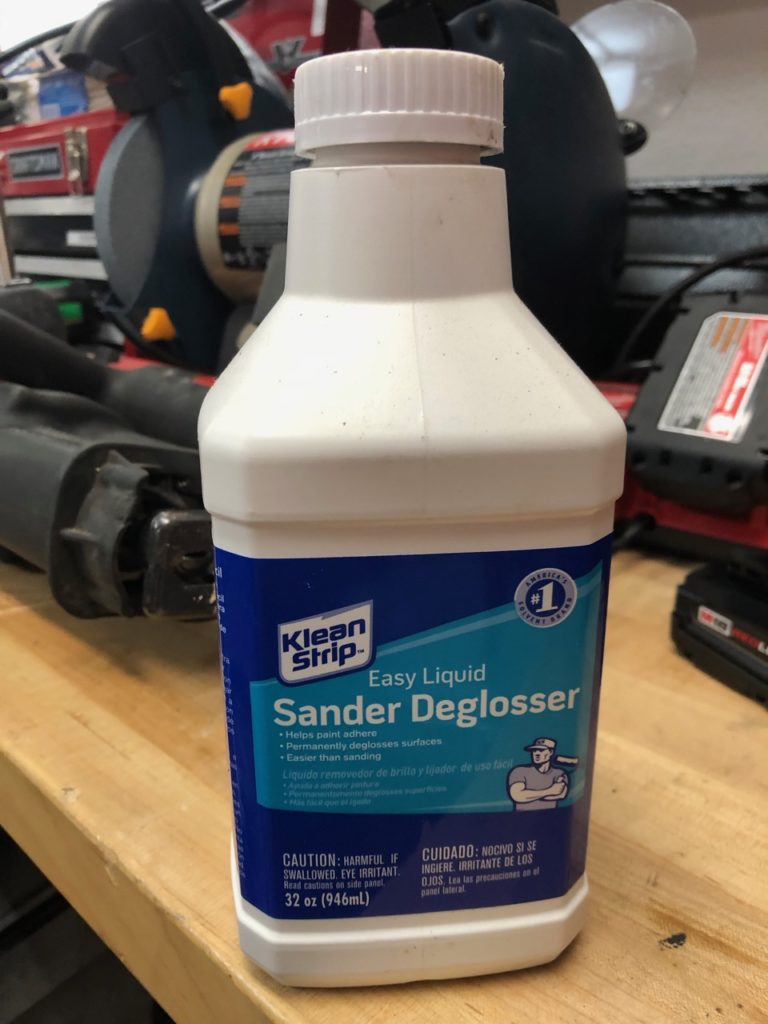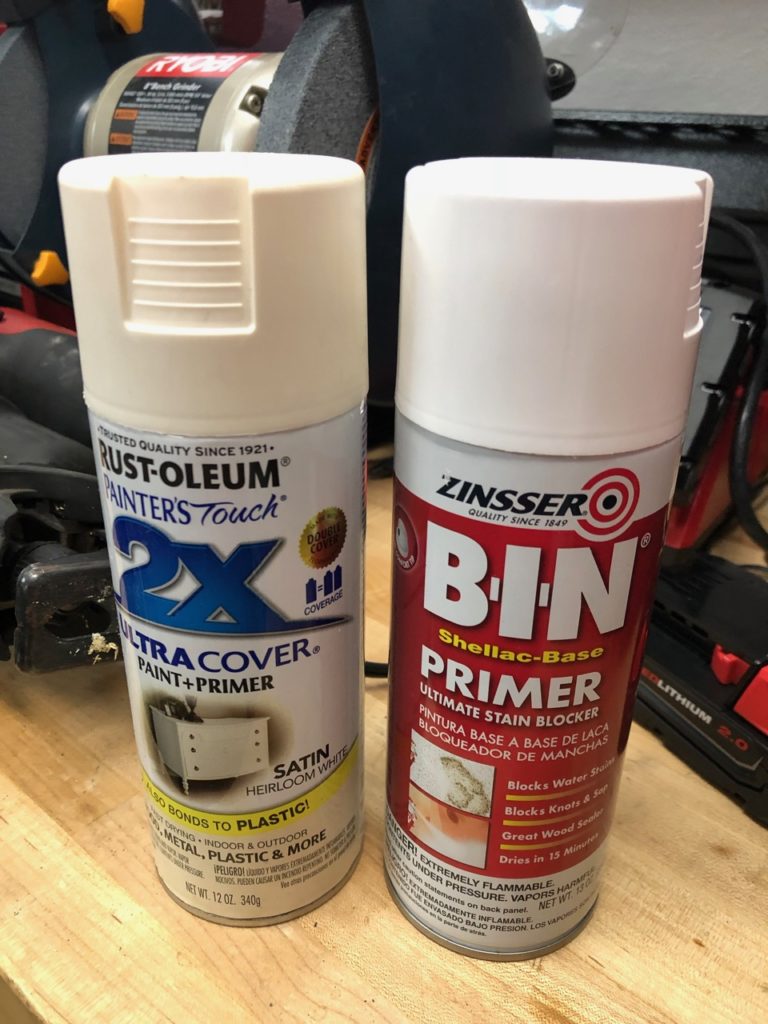 The results were amazing.  If some coats came out a little rough, I lightly sanded with 220 grit before coating again.  The wood strip above the microwave cabinet came off after drilling out 2 rivets.  We also replaced all the hinges with new ones.  Lowe's carries the same style for about a dollar a hinge.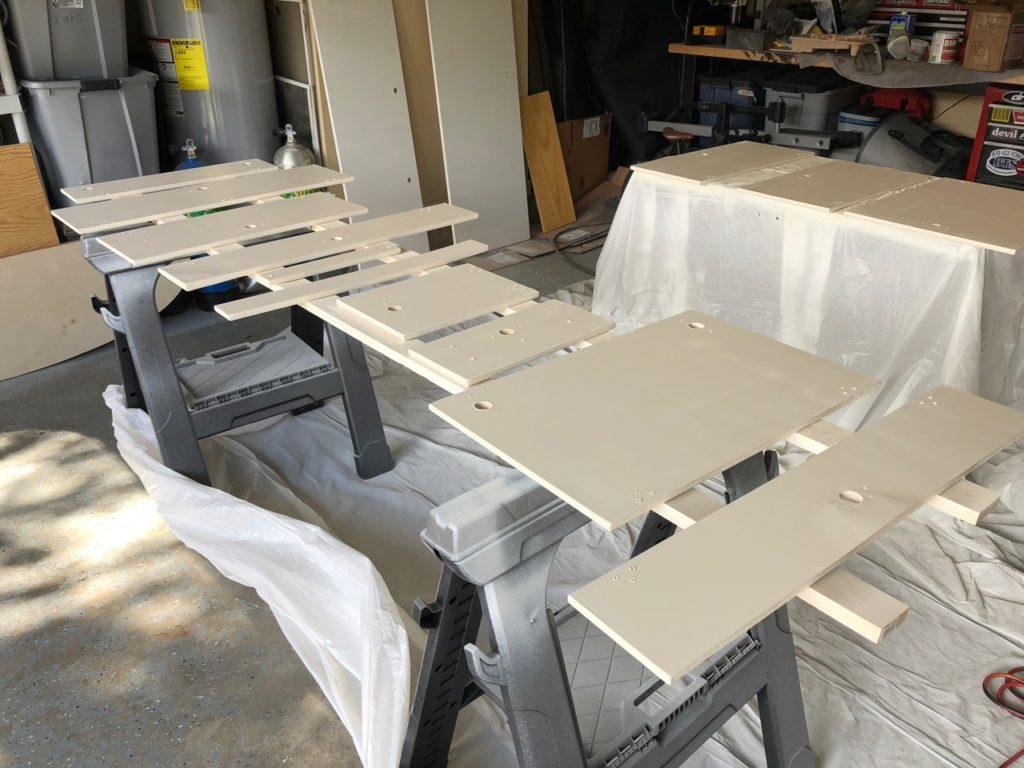 We upgraded a few of the latches to heavier-dutier versions and bought new bezels which are the rings around the push buttons that are deeper than the Casita ones.  The new bezels keep the push buttons centered instead of wobbling around and sticking out too far.  Beetlefreak.com is the place to go for new latches and bezels.
Our furnace grate was rusty so I repainted it as well.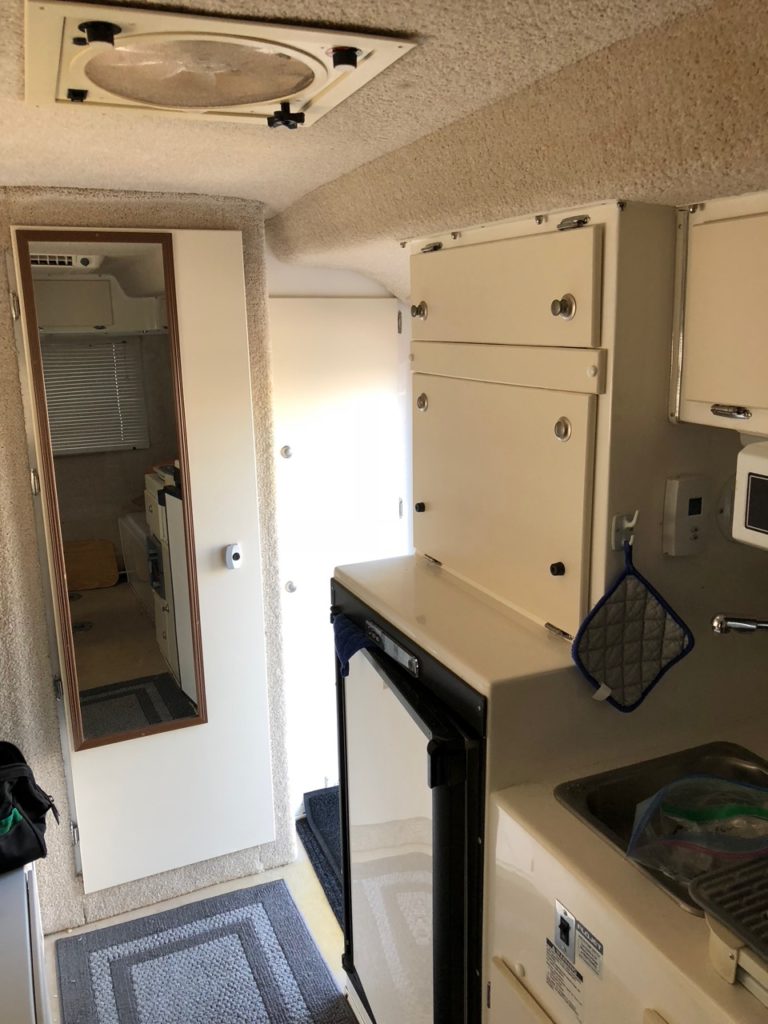 We're really happy with how it turned out!  It really brightened the interior.  Let us know what you think in the comments.