An outside shower is an option on Casitas. If your Casita didn't come with one, it can be added! The factory installs the shower box on the non-curb side of the Casita. For this install I used the curb side because the customer wanted an outside dish washing station. The steps are the same either way.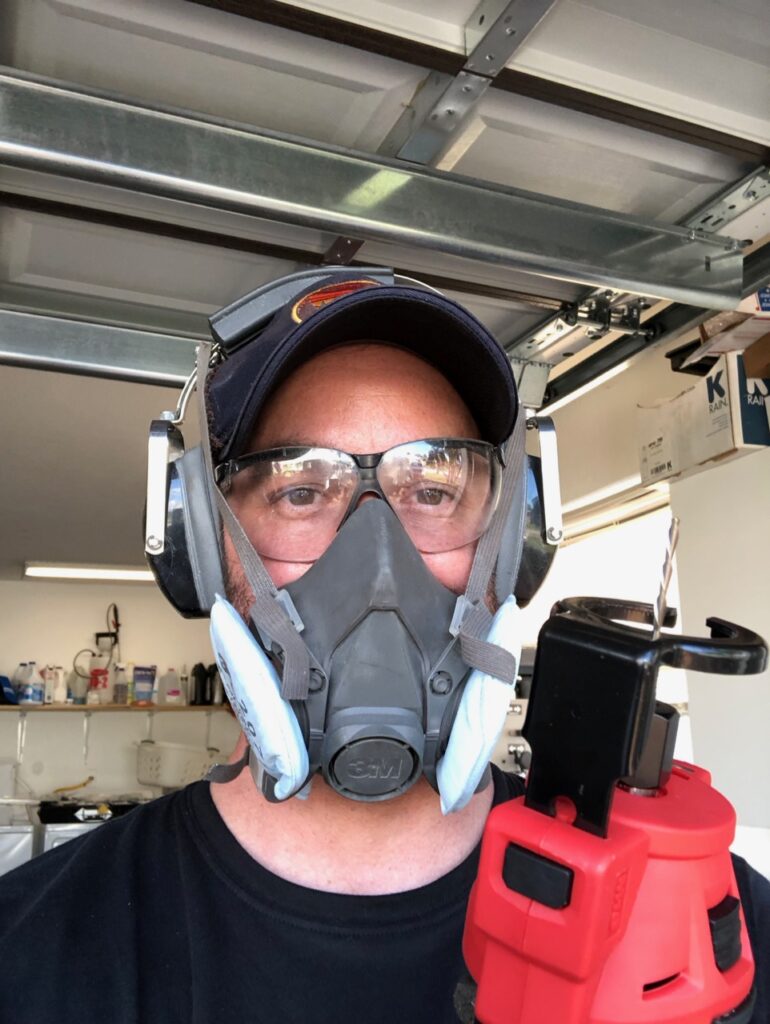 Measuring the shower box, get the cut out dimensions and transfer them to the Casita. Don't use the outside flange measurements, but the actual part of the box that will insert into the wall, otherwise the hole will be too big. I've even seen the instructions with the wrong dimensions, so double check with a tape measure. I used blue painters tape to protect the fiberglass. Once the rectangle is marked, quadruple check the location inside and out for any clearance issues. Once satisfied with the clearances, I drilled a 1/8″ hole in one corner and then from there, re-measured everything from the inside to ensure the cutout was in a good place. If it's wrong, you can put a rivet and snap cap there and start over.
Safety gear- Glasses, hat, hearing protection, respirator and gloves. Fiberglass dust is nasty stuff. I use a rotary cut-out tool with roto-zip bits. You can also use a jig saw.
Once the hole is cut the shower box goes in and all the mounting holes are drilled and riveted in place. Silicone sealant all around. You can use white butyl tape under the flange for extra sealing.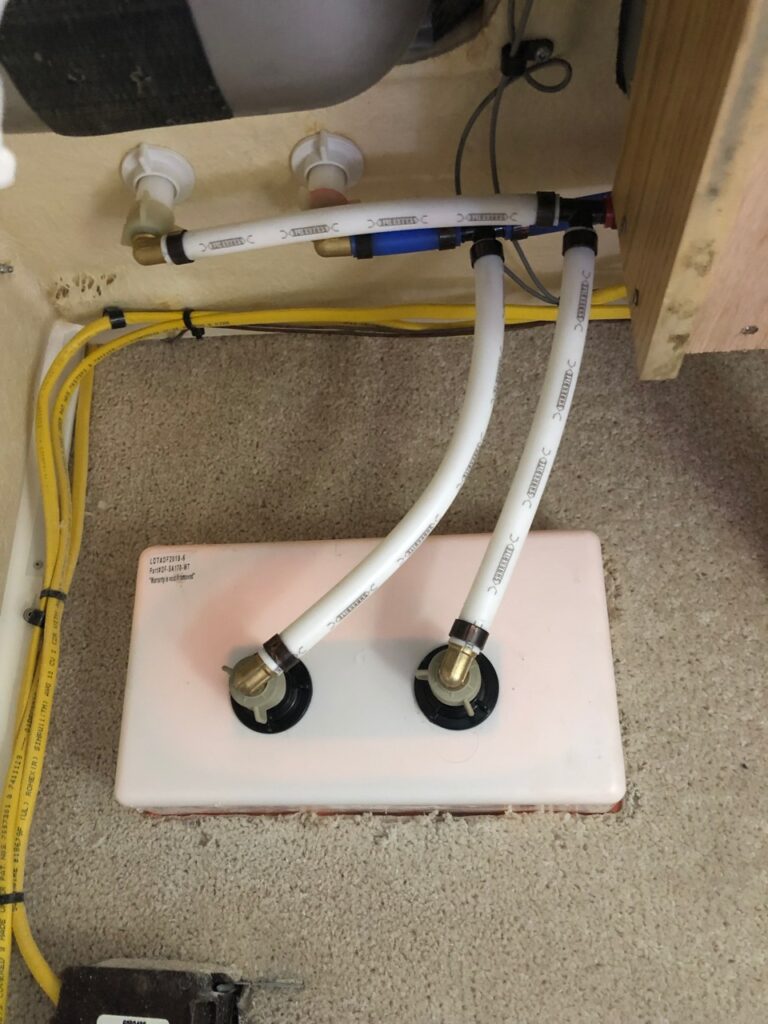 Next up is the plumbing. I used PEX tees and spliced into the hot and cold lines for the kitchen sink. The lines run down to 90 degree faucet fittings that screw into the box. Crimp the rings, tighten the wing nuts, and check for leaks.
If the install is on the non-curb side, there are water lines running under the dinette bench of a Spirit or Freedom, and in the kitchen of a Liberty/Independence layout.
If you have a Scamp, feel the carpet with your fingers very carefully. There's a 110v power wire between the carpet the fiberglass in the same area the external shower goes. I learned the hard way!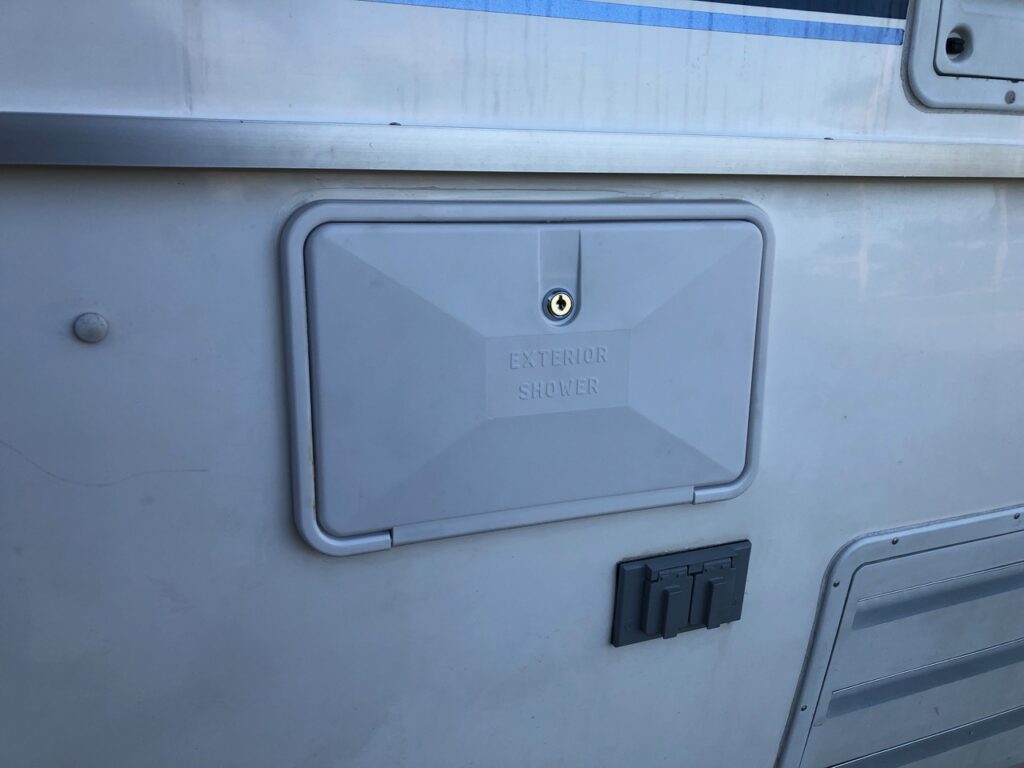 After installing a few of these, I now recommend using a smaller shower box with a quick disconnect hose. It's much easier than cramming the too short shower hose back in its box.