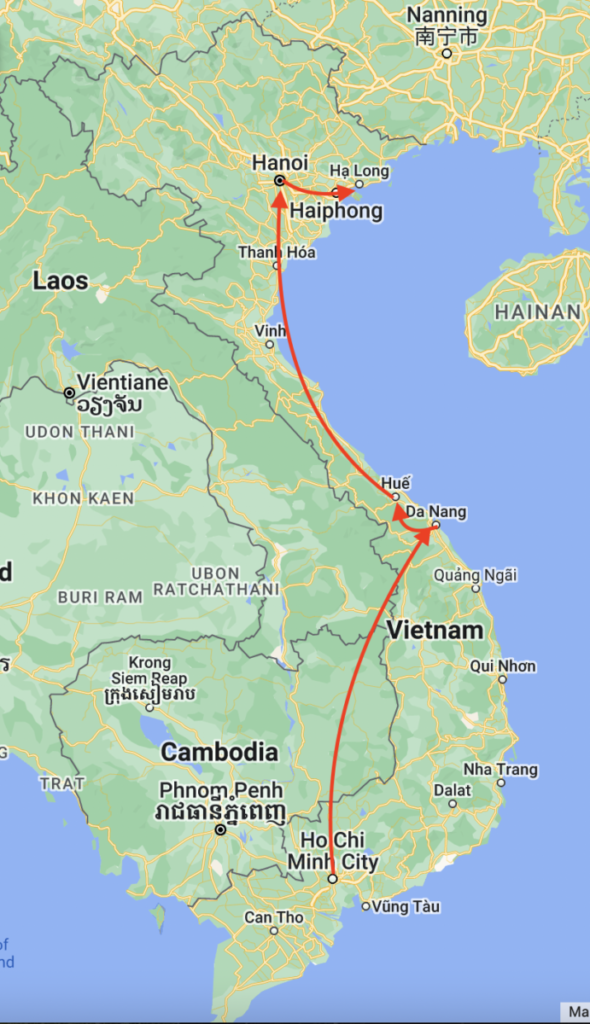 After nearly 2.5 years of lockdown, the wanderlust crept in and we needed a new adventure. Luckily we had equally adventurous friends with kids the same age as ours (ranging from 8-11 years old). We decided to travel to Vietnam with the ambitious goal of hitting every major city – starting with Ho Chi Minh city (formally Saigon) and ending in Hanoi – with 4 adults and 4 kids. Stopping in Da Nang, Hoi An, Hue City (exploring the DMZ), Dong Ha, and Ha Long Bay.
The only flights available at the time from Japan were on Vietnam's budget airline, Vietjetair.  They deserve their own article and I still can't get the boarding music out of my mind. In order to travel "fast and light", we brought only carry-on luggage, limited to a 15 pound bag and a personal item each.
Unlike many travel bloggers, we weren't on a shoe string backpacker's budget. So we booked a lot of 4+ star hotels with swimming pools for the kids (and our) sake.
It was mid-summer and very hot.  But the other family was heading back to the USA soon and had one last country on their bucket list, so we braved the heat and monsoon season and here are our stories.