Ho Chi Minh, formerly Saigon, was the former Capital of South Vietnam. It is the biggest and most modern city in Vietnam and is a swarming hive of people, scooters, and traffic with an alarming lack of traffic lights. To cross a street, one must waddle like a duck at a steady pace so the traffic can flow around. Any hesitation, or if you succumb to your brain's desire to sprint, will not end well.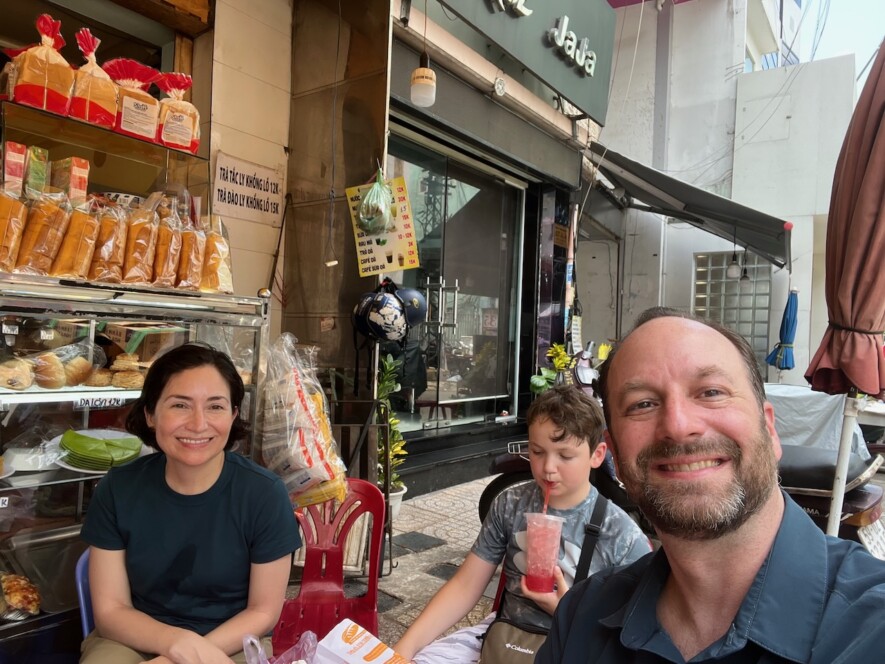 Restaurants are mostly open air or street front, with tiny red plastic stools and tables taking over the sidewalks. Squat down and try not to tip over. Lunch is typically a warm Tiger beer poured over ice (under $1) and a Banh Mi sandwich (Banh Mi is French for bread), or a bowl of Pho (pronounced "Fah") soup. The food is fresh and delicious and most meals cost $2-3.
Our first tourist stop was the "War Remnants Museum" which showcases the war from their point of view and displays US military hardware that was left behind. The name has changed several times over the years as diplomatic relations between the US and Vietnam have improved. Originally it was the "Exhibition House for the US and Puppet Crimes", and later, the "Exhibition House for Crimes of War and Aggression".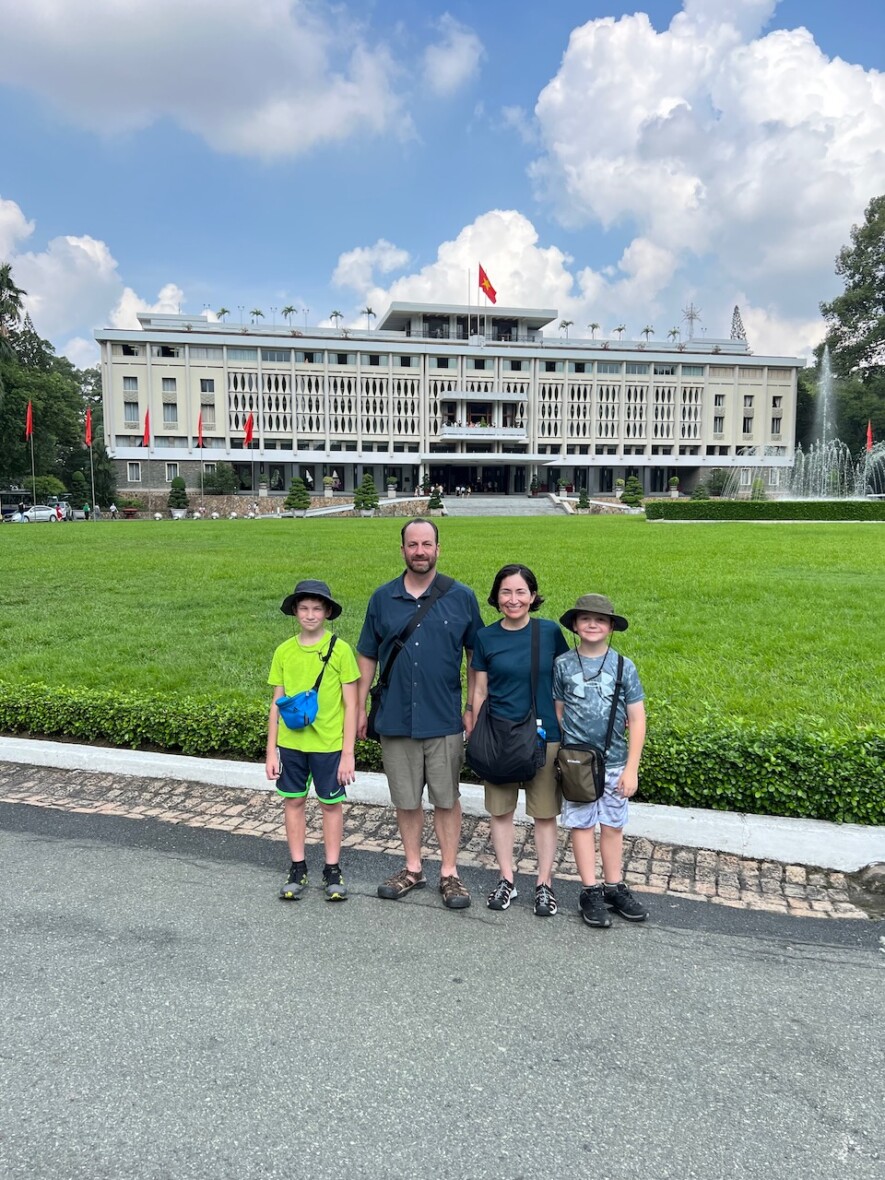 Independence Palace was the home and workplace of the president of South Vietnam until the fall of Saigon in 1975. It's a massive complex with a helicopter pad on the roof. The underground bomb shelter is a time capsule of 1960's communication equipment and war rooms. The entire building is open to the outside as they didn't have air conditioning (and still don't).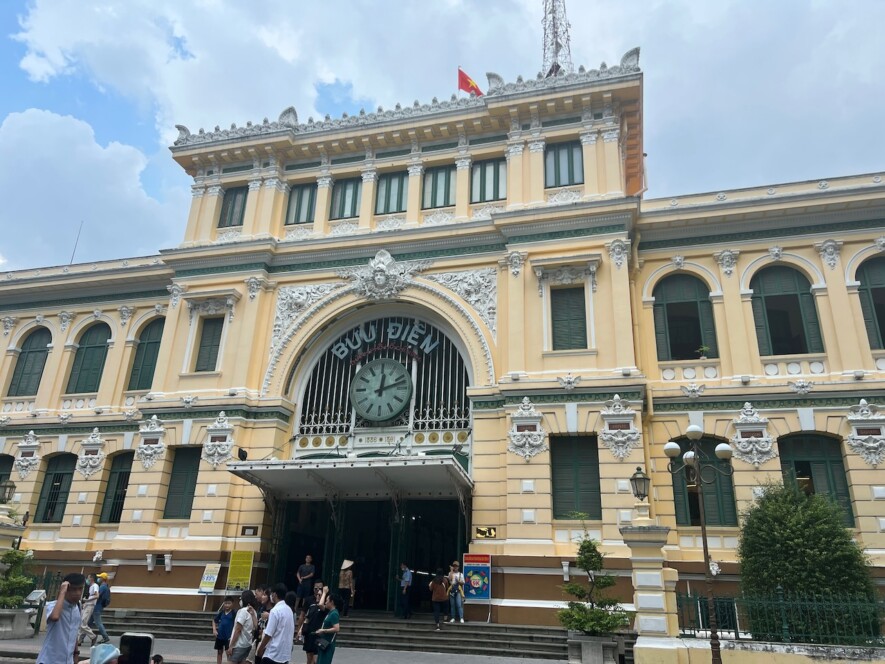 The Saigon Central Post Office is a historic landmark built by the French in the 1880's. It still functions as the main post office for the city.
Wrapping up our time in Ho Chi Minh, we discovered the Pasteur Street Brewing Co. and enjoyed some tasty brews and snacks and enjoyed some local restaurants.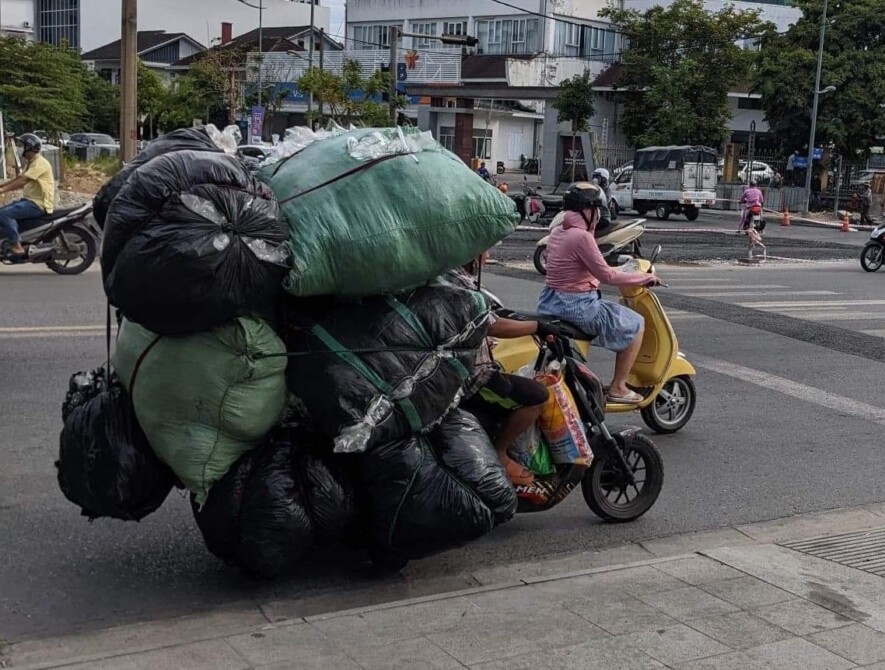 We also found there is no limit to how many people or how much cargo can be loaded onto a scooter. Family of 4? No problem. Live chickens to the market? Strap them on.
Stay tuned for our next story on Hoi An.