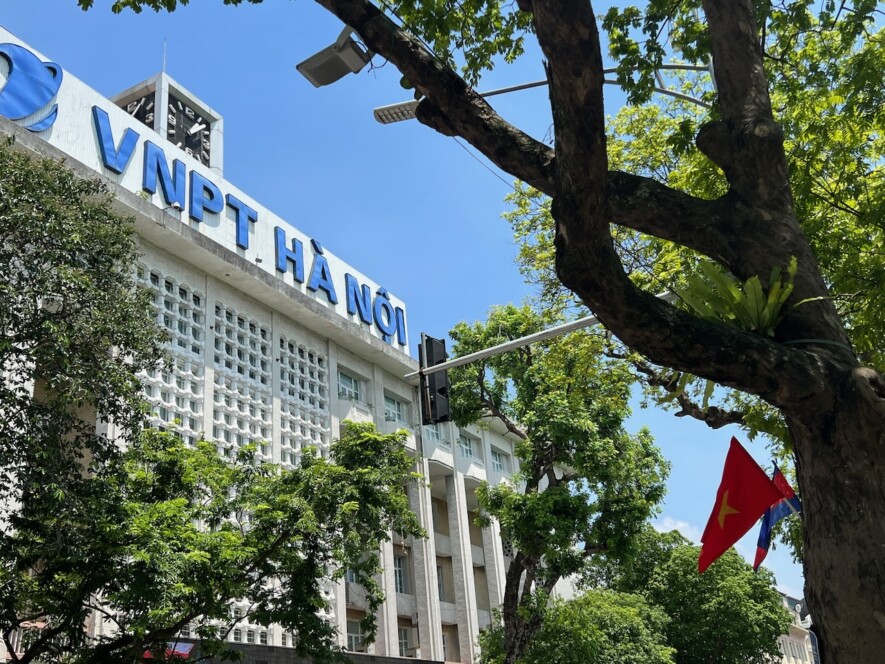 Our last day in Vietnam was in Hanoi, or "Ha Noi" as they spell it. It's a beautiful city with low rise buildings and tree lined streets. We walked all around and saw St. Joseph's Cathedral, Hoam Kiem Lake with its Ngoc Son Temple and other tourist spots.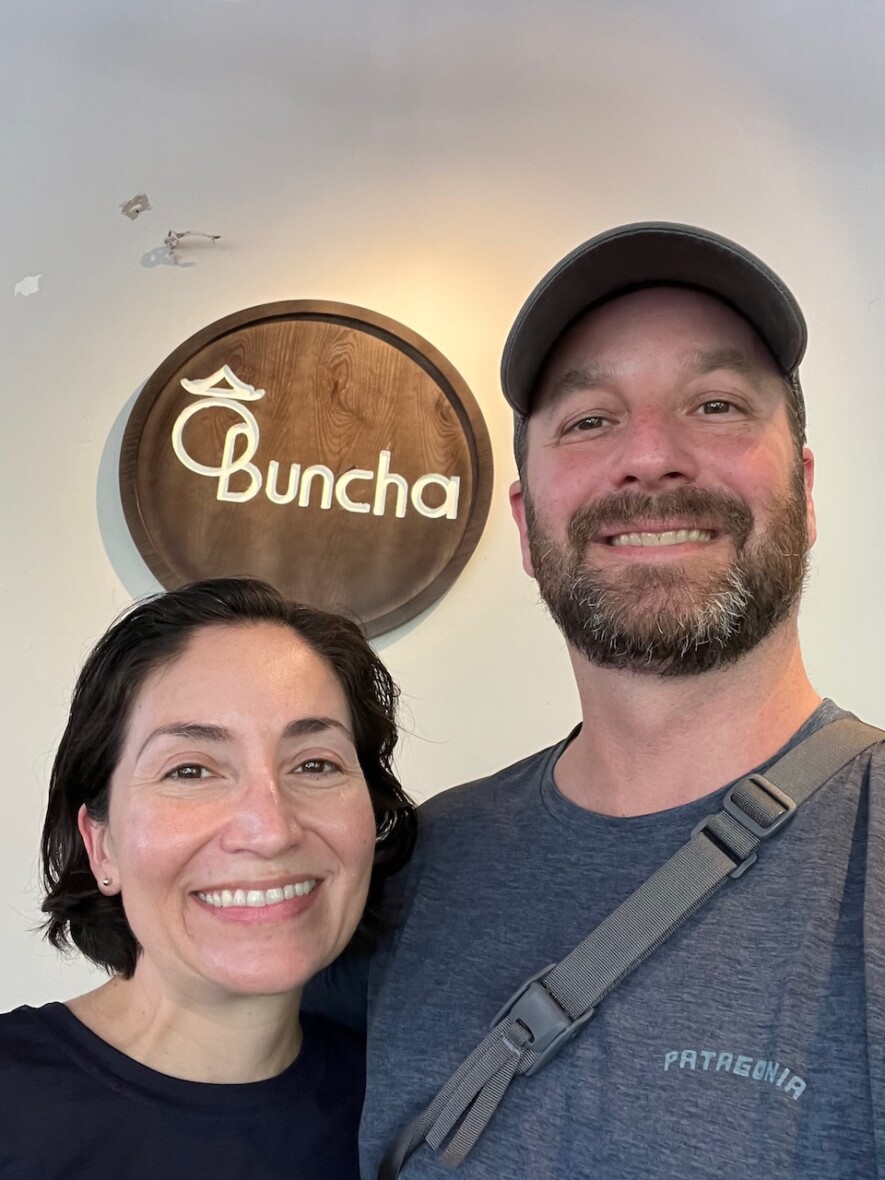 Ha Noi is known for its famous dish, Buncha. It's a bowl of rich broth for dipping and a plate of rice noodles, veggies, and bamboo skewered BBQ pork. The pork was cooked on a grill under the stairs and the chef didn't seem to mind the extreme heat. We had a terrific table upstairs overlooking the street. Buncha is delicious and we stuffed ourselves before exploring more of the city.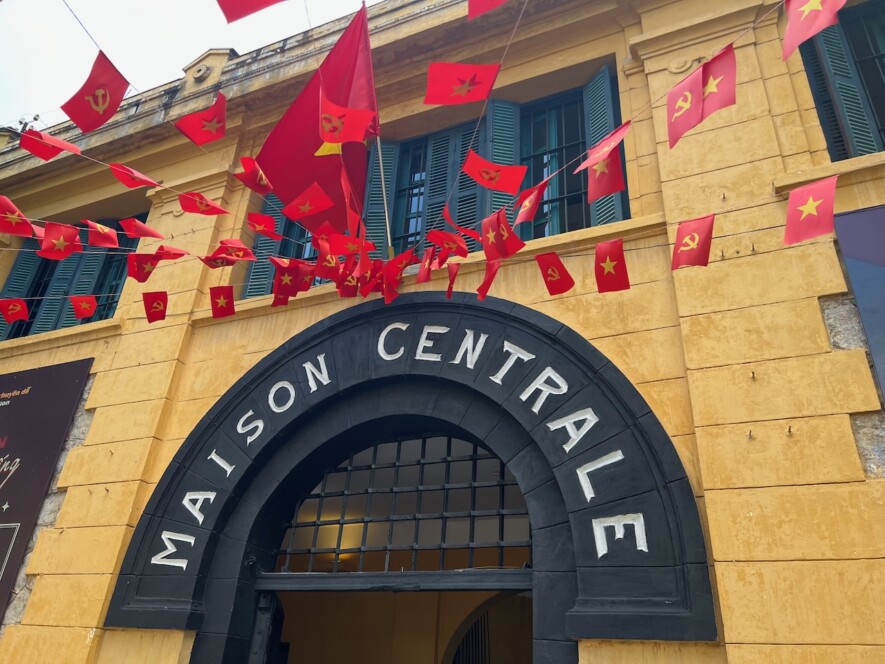 Hoa Lo prison, also known by GI's as the "Hanoi Hilton", was our next stop. It was the most notorious prison where US POWs were kept during the war. Instead of highlighting it's use during the Vietnam war, the small, remaining section of prison has been restored to show how it was used by the French in the late 1880's to hold and torture government dissidents. There was one room decorated with US POW gear and the photos on the wall showed John McCain and his fellow aviators smiling and playing sports. No mention of torture or mistreatment at all.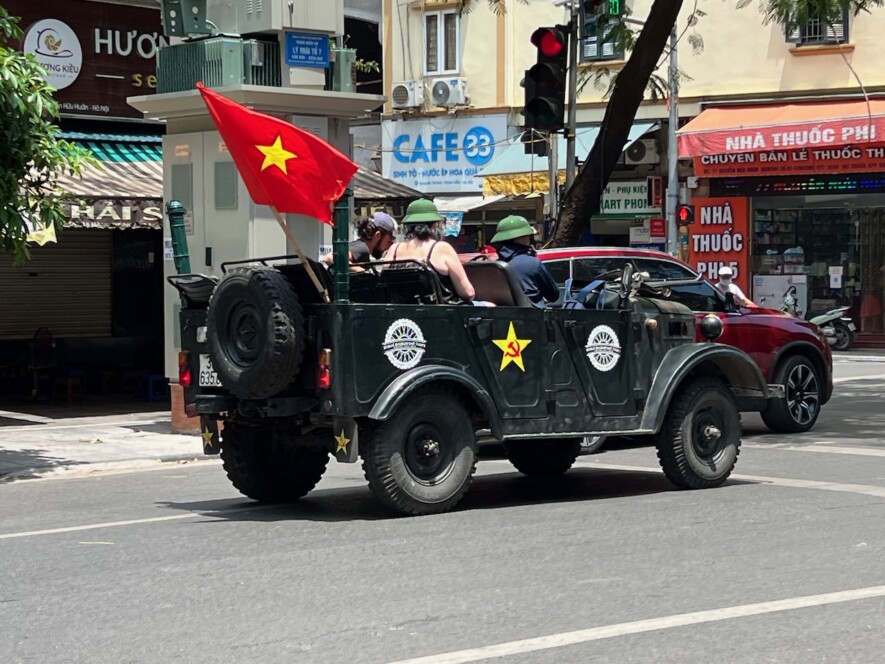 Walking down a random street, we looked up and saw a familiar sign. The Pastuer Street Brewing Company! We has found their second brewery, the first of which we enjoyed in Ho Chi Minh the week prior. Welcoming some air conditioning, seats, beers and snacks, it was a great find. Recharged, we walked around some more before heading to the budget hotel we booked to drop our bags and take showers before heading to the airport for our 0030 "redeye" flight back to Japan.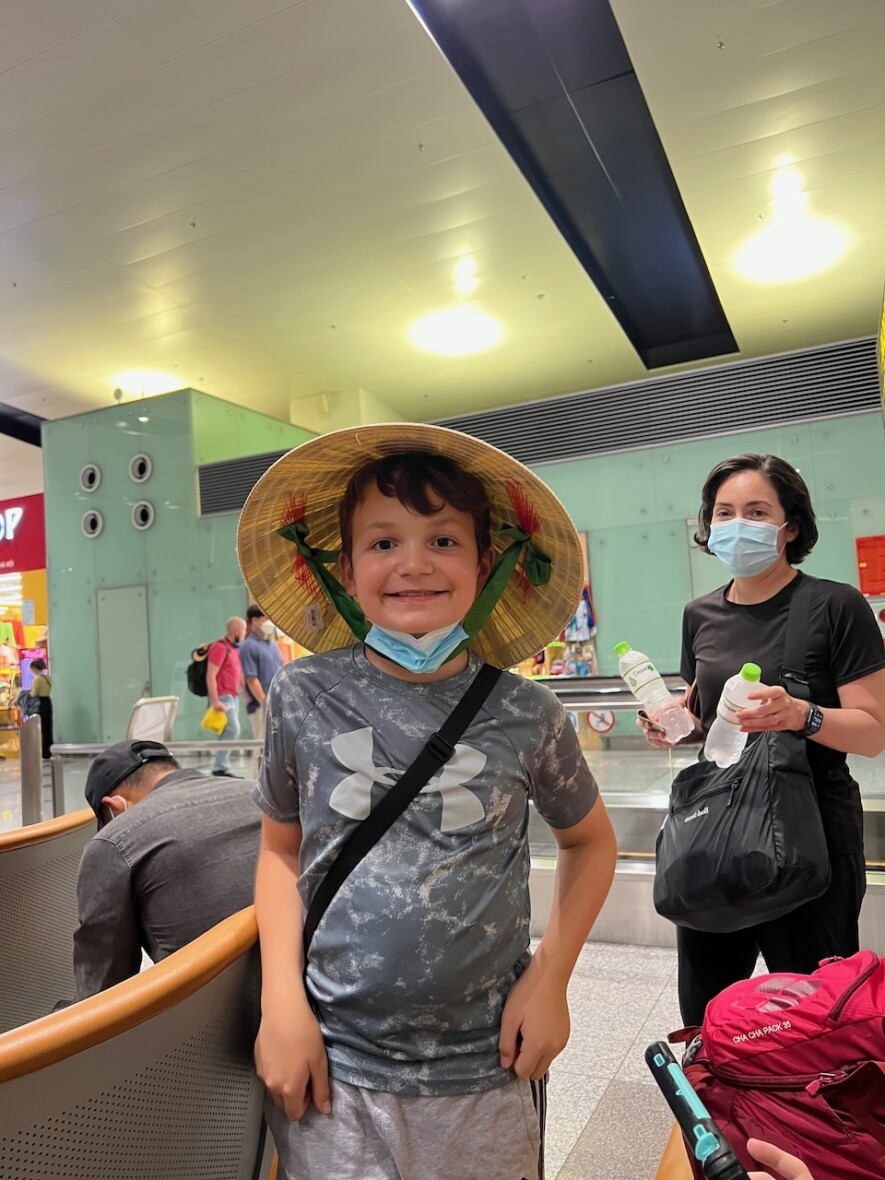 At the airport, Zachary found an authentic Vietnamese rice hat to bring home. The kids passed out waiting for the plane, which was very late. When they did announce boarding, instead of using the jetway to board a plane, we took stairs down the ground level and were crammed onto a bus and driven to another waiting plane. At least it eventually took off and we arrived in Japan that morning.
After 10 days, 4 flights, a missed train, buses, cabs, ride shares, and the shade-tree private taxi, we had explored an entire country from bottom to top and were immersed in a new culture. We can't wait for our next trip!